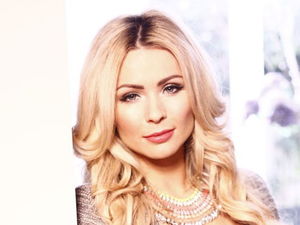 Nicola McLean blogs her favourite TV shows from the last week exclusively for Reveal.
The X Factor
With the final only a week away the four remaining acts had to take on the huge task of singing Beyoncé and Elton John numbers. I have found this year so boring apart from my love for Sharon Osbourne. I actually don't care who wins. I mean, what have we got this year to entertain us apart from Nicole Scherzinger's strange sayings about mushrooms and Sam Bailey's "balls"?!
Sam sang 'If I Were a Boy' on Saturday night and 'Candle In The Wind' - two massive songs - and to be fair she sang well and the judges adore her. I just don't see who will buy her albums. Poor little Nicholas struggled with Elton and Beyoncé songs.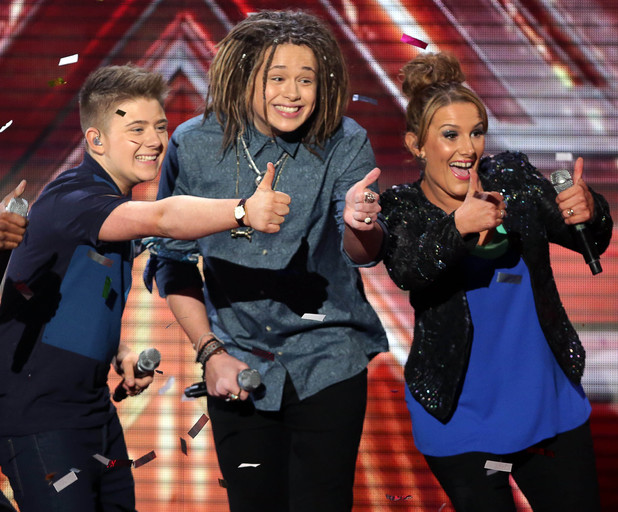 This was definitely his worst week by far and I don't think he hit a single note properly as he squealed through that Beyoncé cover. At one point, Nicholas was close to tears and an unfortunate camera shot picked up Sharon and Louis laughing, which was a bit awkward.
Luke was alright I suppose. The judges think he's a perfect fit for Glastonbury 2014, although I would say that's slightly ambitious.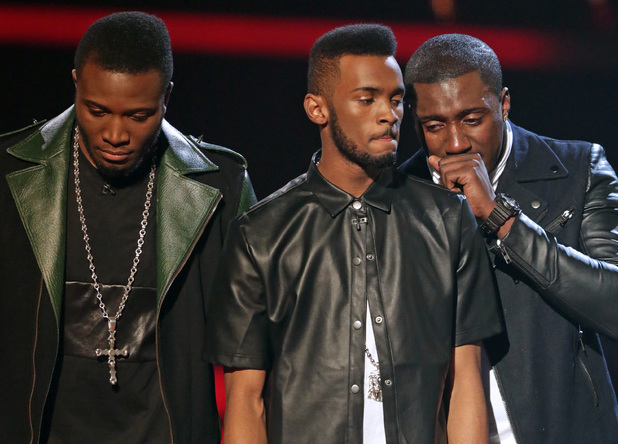 Rough Copy just missed out on the final, even though they were the only act left in the competition that had energy levels and personality. Let's be honest,
The X Factor
is a one horse race and Sam Bailey has this in the bag.
Tom Daley on Jonathan Ross
After the
frenzy surrounding Tom Daley coming out on Youtube
, I thought he was so brave for going on the show. I liked the way Jonathan didn't just speak to him about coming out and discussed the new series of Splash! too, which I can't wait for. Tom comes across so motivated about his diving and despite only being 19, he seems to have an old head on those young shoulders.
When he spoke about coming out he seemed so happy with all of the support he has had from the public. He seems very genuine with this. I have many gay friends and know it must be hard to come out, but it must have been 10 times worse for him, so I am glad the public have been lovely. When he spoke about his boyfriend you could tell that he is very much in love - it was written all over his face! My heart sank when he admitted that he "can't get him out of his head" too. Bless him!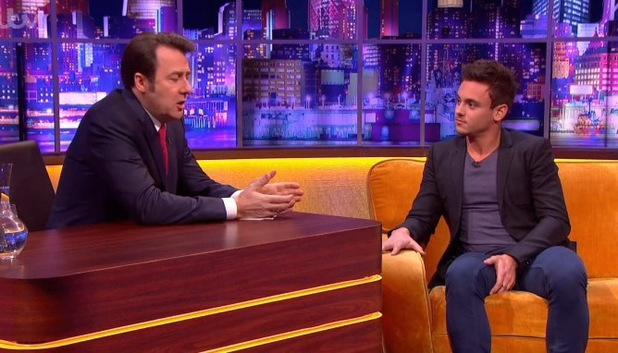 His family seem to have really supported him through coming out and I found it particularly sweet when he spoke about his Dad, who died when he was younger. I think Tom came across amazing in this interview and I am so happy for him to have had the courage to do this, as it will help others and it has really made me warm to him even more.
What Happens in Kavos
This show literally shocked me so badly that my sons are never allowed to go on a lads holiday, EVER! The first episode in this series focused on the girls in the Greek resort. These girls did not care what they were doing. Firstly, they were all paralytic (which I am not one to judge on), but then they all proceeded to try and sleep with any boy they could, while giving each other piggy backs and breaking each others' legs! I am so shocked girls would behave in this way. It's definitely made me feel better about all the paparazzi shots of myself falling into the back of a taxi.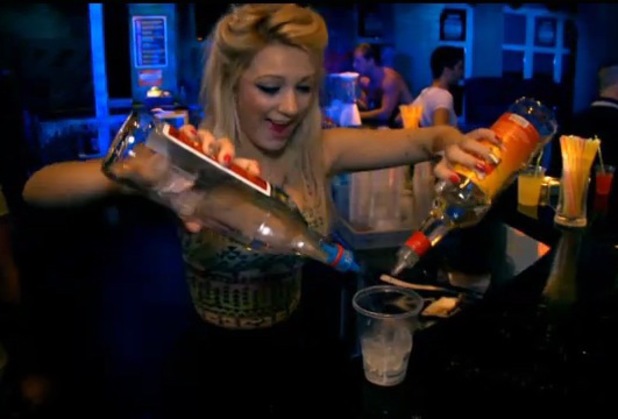 These girls basically go to Kavos with the main aim of getting as drunk as possible and sleeping with as many guys as they can and they are completely open and honest about this. I get that, but I hope to God they got paid to talk about this on television, as their parents will certainly have something to say when they finally see the show. I know I would, if I was their mum! I cannot wait for this week's instalment and am already placing bets on how many legs will get broken.
Obsessive Compulsive Cleaners
I loved
Obsessive Compulsive Cleaners
this week on Channel 4. I am a little bit OCD myself but nowhere near the level of some of these people! The houses that the two 'cleaners' went in to tackle were disgusting. I mean, how can people live like that? Not only is it filthy and disgusting, but I don't understand how they can find anything in there! Glen volunteered to clean David's house, which was beyond disgusting. His food was just piled up in the kitchen, on the floors and the worktops. David had this old fashioned fridge which was mouldy and Glen nearly threw up at the smell of it. He was storing food in it and things were even iced into it! I'm surprised David isn't ill from using his kitchen in that state, especially since some of his food packets were 5 years out of date.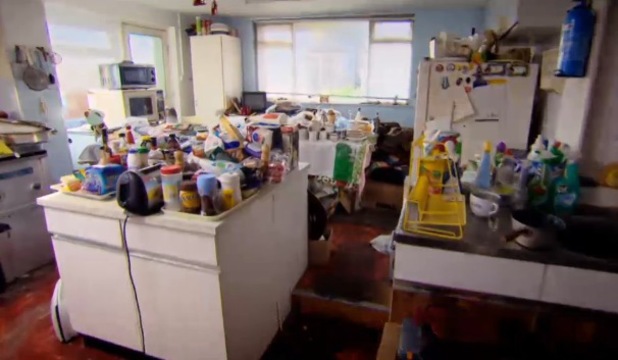 Zahra meanwhile headed to Jo's house, which was piled floor to ceiling with clothes, food and rubbish. How on Earth can she let her poor kids live in a house like that? Her husband didn't want to throw anything away either – I would have just skipped the lot behind his back! Plus how could they invite anyone round? How embarrassing. While I hate the dirt, I am no way near as OCD as some of the people volunteering to clean on this show. A few of the woman were swabbing champagne glass stems to see how dirty they were. When I have a glass of fizz that's the last thing on my mind!
Do you agree with Nicola's thoughts? Tell us below, as the best comment from across the website each week wins £50.
Got an iPad or iPhone? Reveal Mag has been especially designed to fit!