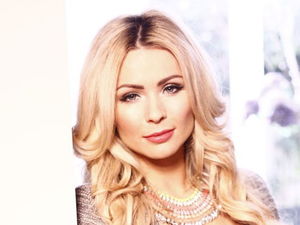 Nicola McLean blogs her favourite TV shows from the last week exclusively for Reveal.
The X Factor
I want to say that I'm mega disappointed Tamera Foster was sent home, but I'm not. She is definitely the one who will go the furthest in the future, in my opinion, but I don't think she is ready for that kind of career just yet. She's got a lot of work to do before she is ready, so it might actually do her good to leave the competition at this point. She'll get signed for sure and then maybe she can work on herself a bit more before she is launched back into the limelight.
I actually thought Rough Copy might leave the show this week. I'm still not really feeling them and I don't know why. It's hard to judge who is going to go each week now. I thought everyone did really well on Saturday and I even really enjoyed Sam Bailey's performance - which I usually don't! She obviously has a great voice, but I just don't think she is a pop star.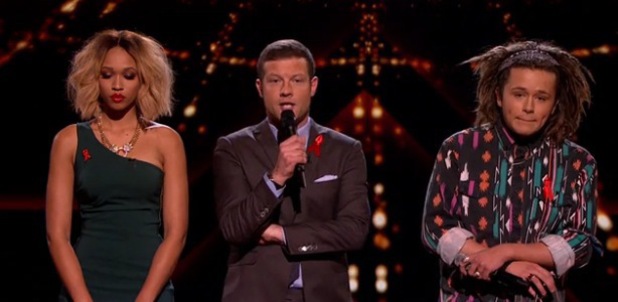 If I was to guess who might make it all the way, then I'd perhaps say Luke Friend after his impressive sing off on Sunday. Also, he's been on the biggest journey throughout the show and we all know how
The X Factor
loves a good journey. He didn't start as a front-runner and now he's become a real contender. And I think he is ready to become a star, unlike Tamera. He's a songwriter and a musician and he always remembers his lines. He hasn't struggled each week like Tamera did.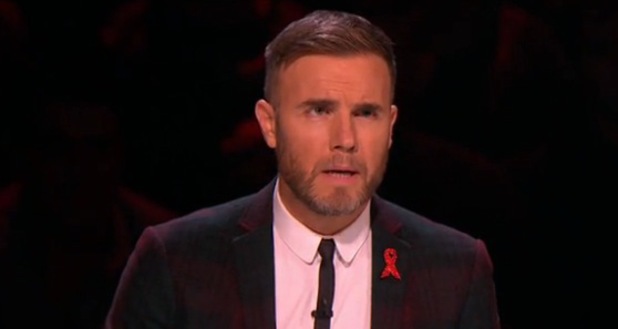 Also, I was pleased Gary chose to take the results to deadlock instead of sending someone home himself. A lot of people said it was a copout, but
The X Factor
is a public show after all and I think it's great when the judges hand the decision back over to the public.
The Graham Norton Show
I don't usually flick over to Graham Norton and I can barely remember which other guests he had on the show, but I'm absolutely obsessed with
Sharon Osbourne
so I had to check it out last week. I honestly can't get enough of Sharon – I want to be her! She was discussing her various surgeries over the years and then she went on to tell us that her most painful procedure was having her vagina tightened! Who says that on television?!
She's just brilliant and so much fun and I also really admire the love she has for her husband Ozzy. She admitted to Graham that she and Ozzy broke up this year because he relapsed and she couldn't go through that again. But he won her back, which is so sweet. They've obviously had a turbulent life and relationship, but they can't be apart from one another. Although, Sharon did say that if Ozzy doesn't stay sober this time, she will leave him for good.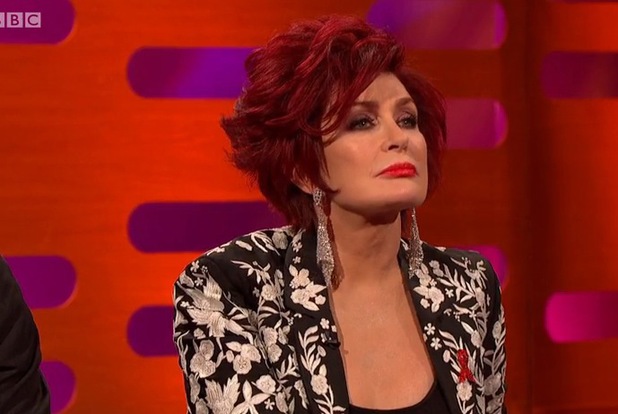 Either way, I love seeing people like her fight for their marriage and not giving up at the first hurdle. I know Sharon has had more than a few hurdles and she is such an inspiration, as a wife and a mother.
Life After Anna Nicole: The Larry & Dannielynn Story
This E! special was great – especially because I find Anna Nicole Smith so fascinating. It followed the story of
Anna's ex Larry Birkhead (who Reveal chatted to last week)
and their daughter Dannielynn via home footage and pretty emotional interviews. There was a reality TV element to it, as it showed the Larry and his family at their Kentucky home too. He has this huge house, which is absolutely beautiful, and he lives there with his mum, his (crazy!) sister, her kids and his nephew, who all take up so much room that Larry has to sleep on the floor. He really came across as a nice, genuine and caring guy.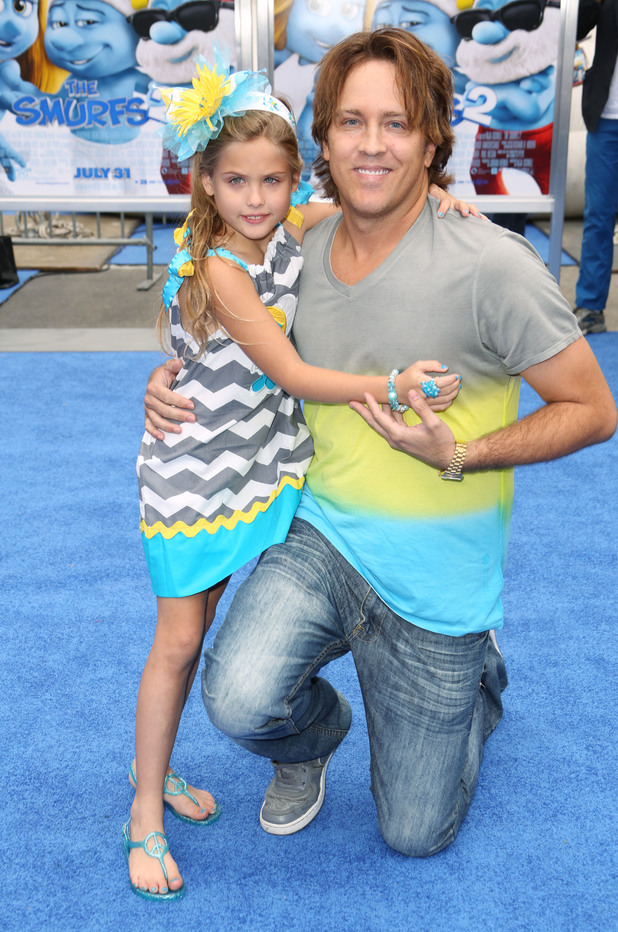 The first time Larry actually saw his daughter was after Anna died in 2007 and he went to court for a paternity test. He went from never knowing Dannielynnn to having full custody and it was touching to see how he looks after her and tries to give her the most 'normal' life possible. He seemed like such an amazing dad.
You could also clearly tell that Larry is still besotted with Anna because he keeps her old dresses hung up in the front room and his sister even noticed that their home had basically become a shrine to her. But Larry's argument was that he keeps parts of Anna's life around the house so that Dannielynn had things to remember her mum by. I think he is still in mourning to be honest. He never saw Anna again after she split up with him and then he only found out about her death through the media. It was so sad to hear, but such an interesting story – I wanted to hear more! I really hope E! turn this special into a series, because I definitely think people would tune in.
Sam Faiers on This Morning
Now, this is a funny one because I've spoken about
TOWIE
each week on my blog and I have seen a lot of people slate Sam Faiers for how she may or may not have treated Joey Essex badly, but I really do like her. She came across so well on
This Morning
on Friday (29 November) and she obviously still loves Joey. I wouldn't be surprised if we see them get back together now because there seems to be unfinished business.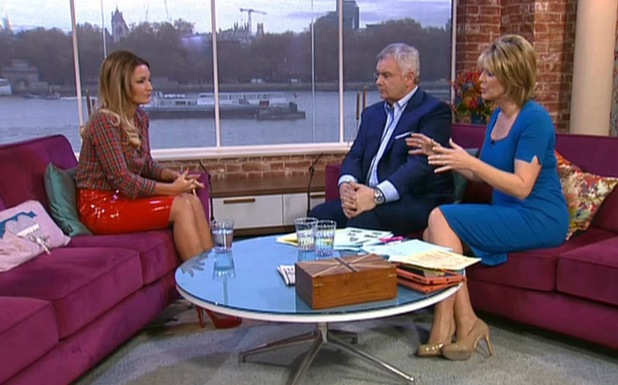 Sam did say that she can't watch Joey in the jungle on
I'm A Celeb...
and she hasn't seen a single episode, which is surprising. But she is still rooting for him to win. I also found it interesting to hear Sam admit that, if it wasn't for
TOWIE
, she and Joey would still be together. This just proves my point yet again that relationships are cursed by reality TV. Every relationship – friends or lovers – breaks up on
TOWIE
! I've been on enough reality shows to know that they can put a strain on you and your partner and I just think it's sad that these girls – and maybe guys too - go on
TOWIE
and they are prepared to ruin a good relationship for fame. Is it even worth it? I'm intrigued to see what Joey makes of what Sam said when he gets out of the jungle.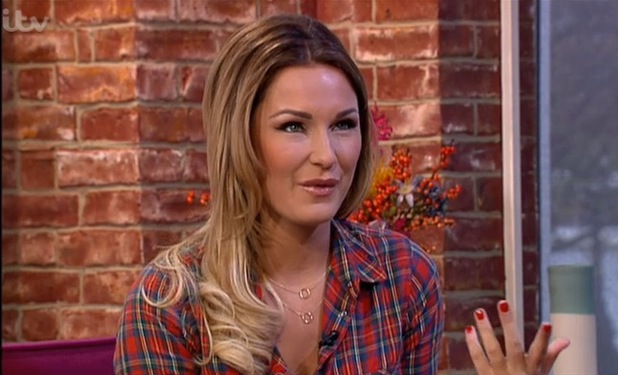 On a separate note, Sam is looking incredible at the minute. I don't know what she's doing but she needs to give us all some of her secrets!
Do you agree with Nicola's thoughts? Tell us below, as the best comment from across the website each week wins £50.
Got an iPad or iPhone? Reveal Mag has been especially designed to fit!