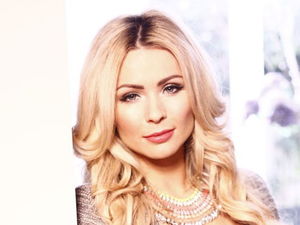 Nicola McLean blogs her favourite TV shows from the last week exclusively for Reveal.The X Factor
Based on her vocals from Saturday, I don't think
Hannah Barrett
should have left the competition. It was her best performance yet. I thought she looked great, I really did feel for her. I think she did better than Rough Copy in the sing-off.
I think Tamera Foster has the potential to be absolutely amazing but I just don't understand why she can't learn her words. I'm not sure whether it's pressure or because she is 16 years old, but Nicholas McDonald just turned 17 and Hannah is 17 too, so it's not like Tamera is the youngest by far. I mean, Nicholas and Hannah give great performances every week and they remember all of their lyrics. Something hasn't clicked for Tamera yet, but she is by far the one who I would prefer to watch and listen to, she looks like a star. I love her new hairstyle too but the fact she can't remember her lyrics is frustrating. I agree with Gary Barlow when he said it was awkward to watch. You could see in Tamera's face that she was trying to remember the words as she was singing.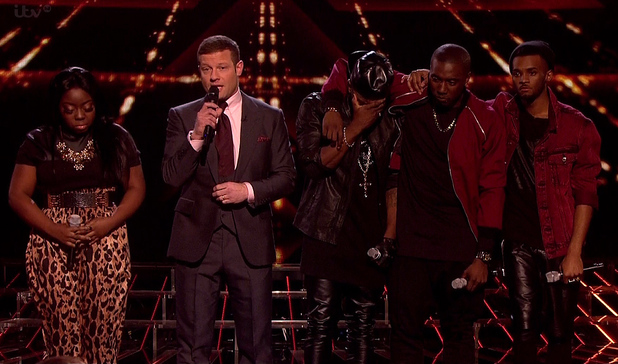 I really didn't like Sam Bailey's performance of Leona Lewis' song 'Bleeding Love'. I just think that Leona's voice is so amazing. I was shocked that the judges gave her a standing ovation for it. Sam can sing but she's not going to go on to have worldwide success, I really don't think she will. They picked the right dress for Sam because she looked great though. I thought Luke Friend did a great job. I totally agree with what Sharon Osbourne said about him being a dark horse. He really needs to sort that hair out through, it's really not attractive to see! He sung so well though and it was a totally different arrangement, I was impressed.
I thought Rough Copy did a great job and I loved their performance. I also love the song they covered, which was 'Don't Let Go' by En Vogue, so I disagree with Sharon who wasn't quite keen on their song choice. Rough Copy didn't deserve to be in the bottom two either, but I do think Tamera should have been in the bottom.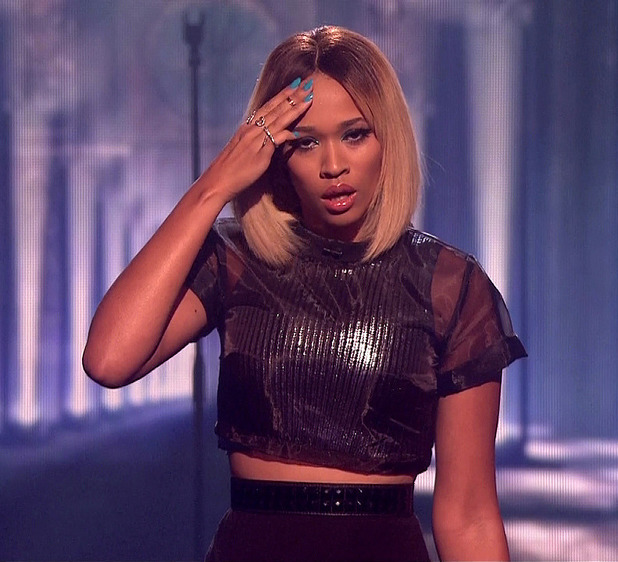 Nicole Scherzinger is really starting to annoy me again. She was so irritating. Yes we know you can sing, it's annoying how she keeps on putting little trills at the end of her sentences. She's hyperactive. Although she looked absolutely stunning on both shows and her hair and make up was amazing. I think Nicole should have been more honest about Tamera's performance too.
I really enjoyed the show on Saturday and Sunday. I loved the group performance with JLS. They are brilliant and it's a shame they're all going their separate ways soon. Although, at least they'll be going out on a high. I liked One Direction as well, I'm becoming a little 1D fan, I think! Harry Styles has got to be my favourite but Zayn Malik is the best looking! It was nice to see some past contestants and it shows you how many good songs have come out of
The X Factor
and how well the show have produced stars. I still don't see a clear winner from this year's contestants but hopefully next week, Tamera can remember her words.
The Jonathan Ross Show
I love this show anyway but when I heard that Michelle Keegan was going to be on it, I was excited because we've never really seen her being interviewed before. I've met her and she's lovely, but I was interested in seeing what she was going to say. She also looked absolutely stunning and came across really sweet too.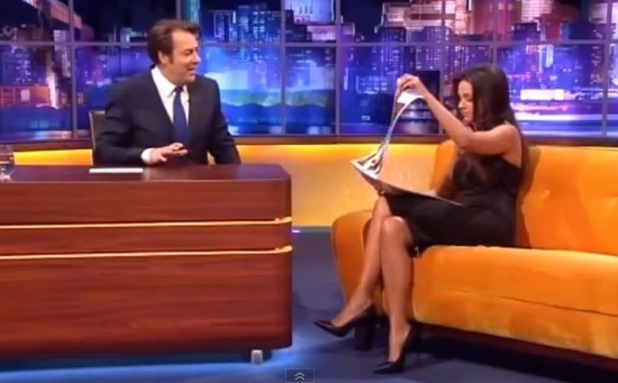 Jonathan showed her Mark's new calender and asked her to pick her favourite month, but it was so funny when he showed her Mark's calendar from last year. Mark was basically naked with his hands protecting his modesty and Michelle looked mortified and said she had never seen those ones before! She took it all in good humour, but she was like, 'Oh my God no, this is definitely not my favourite month'.
I also found it interesting that
Coronation Street
was only her second audition. She didn't tell her parents that she was going for it, but six years later she's had this massive success on the show. She also talked about her jobs before joining
Corrie
and told Jonathan how she kept on getting a disciplinary, and gave one example where she fell asleep in the toilet on a night shift. Jonathan then showed the studio audience the selfies of herself and Mark, which was really funny, and he kept on asking who took the photos. She came across brilliantly and I can't wait to see what she wears on her wedding day.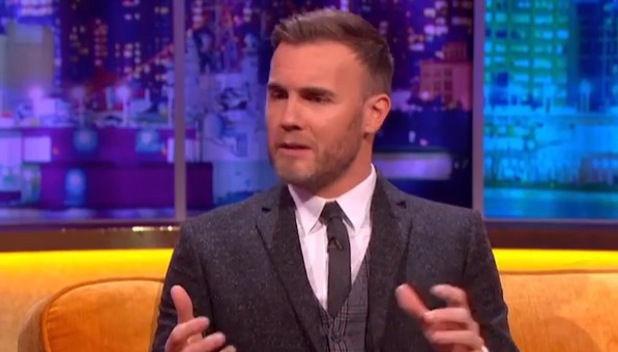 Gary Barlow was brilliant as well. He was talking about when Take That finished and how everyone thought he was going to be the most popular and have huge success at first, but it was all about his bandmate Robbie Williams. Gary said that it was really hard to be unpopular but he seemed so humble about it. He said when he was younger, he used to showcase his music to radio stations, and how they used to turn him down. He even said that one day he went to Elton John's management company, where one man listened to the tape, and then chucked it out of the window, telling Gary to never come back again. It was so funny because that tape had 'A Million Love Songs' on it, and that turned out to be a massive hit!
Gary also talked about his recent visit to Afghanistan and he said he wanted to give back, so he ended up performing a music session with the troops out there. Gary auditioned the soldiers for his band because he could only take a team of five people with him. He said how it was the most amazing experience and how he felt really safe once he was there. Although he did say that he realised how dangerous it was once he flew in, as he had to put a body armour on. I really like Gary, everyone loves him and he came across so well.
Fear of Flying: Caught On Camera
This show was so funny. It followed four people who are scared of flying and they took a video camera to film the build up to a flight and on the plane. It shouldn't be funny because these people have genuine fears of flying, and I'm actually terrified of flying myself so I really sympathise with them, but I couldn't stop laughing. Seeing some of the stuff that people do when they're in that state of mind was funny. On the show they said that one in five people are scared of flying, and I wasn't at all surprised about it.
There was a man called Steven, who was from Glasgow and he was going with his partner, who had never been on holiday with him before. He was petrified and as soon as he got to the airport, he chickened out and refused to get on the plane. After lots of encouragement, he finally got on, but as the plane was taking off, he began to bite the seat in front of him! He was literally biting it, it was so funny. I felt really sorry for his partner but at least she got her trip to Turkey.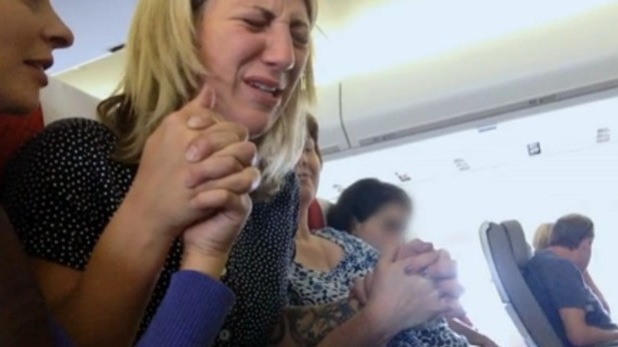 Then there was a lady called Lucy who took four valiums before boarding to America. She rang her whole family to say she doesn't hold them responsible for her "imminent death". She was convinced that all the air stewards knew that they were going to die. As they took off, she grabbed the hand of her friend, and an elderly lady next to her who she didn't know. She then started screaming on the plane, 'We're all going to die'. It's really sad that these people are so petrified of flying. There was also a mother called Debbie, who was with her daughter, Carly. Debbie was walking around the airport, drinking wine to calm herself down. She ended up really drunk and spent the whole time panicking that they were going to die. It was very interesting and funny. Actually, I thought it was hysterical!
Keeping Up With The Kardashians
I really felt for Khloe Kardashian as she broke down about her marriage troubles with Lamar Odom. It started with Kourtney Kardashian and her partner Scott Disick talking about the fact that they had never been to dinner before as a four with Khloe and Lamar. I found that odd, as you'd expect them to go out together, seeing as the sisters are so close. Scott said that he keeps on making plans with Lamar but he cancels. Then we saw Kourtney on the phone trying to make a date, but it ended up with Khloe getting quite defensive because you could hear Lamar in the background saying he wasn't going to go.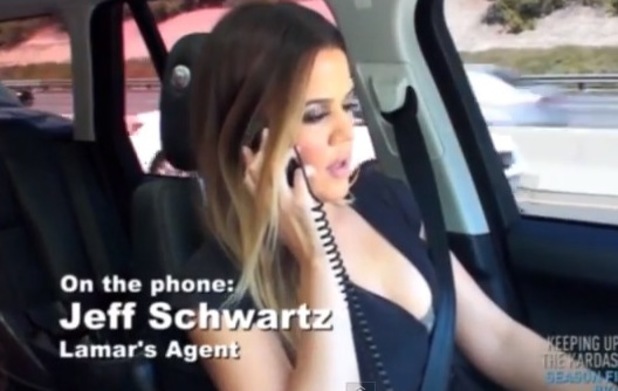 Kim Kardashian really annoyed me because it felt like she sides with her mum Kris Jenner too much. Basically, Kris went into her daughter Kylie's room and decided to pack up some of her stuff because she said that she hoards too many things. So Khloe helped Kylie to get payback by going into Kris' room and packing up all of her stuff. It was so funny but Kris was fuming and Kim came in and started sticking up for Kris! Kylie then said to Kris that she didn't want her to organise her birthday and she pulled it off brilliantly. In the end, it kind of pulled Kylie and Kris closer together again.
Then there was a phone call from Lamar's management to Khloe asking where he was. Khloe opened up to her brother Rob and said how she couldn't keep on going and how she didn't know what to do. She said that Lamar was a lost soul and I really felt for her. It's amazing that she wants to make her marriage work and it seems so real, you do vow to marry in sickness and in health. Obviously we don't know the ins and outs but, if Lamar has got demons, then I understand why Khloe wants to stay and try to make their relationship work.
Do you agree with Nicola's thoughts? Tell us below, as the best comment from across the website each week wins £50.
Got an iPad or iPhone? Reveal Mag is specially designed to fit!