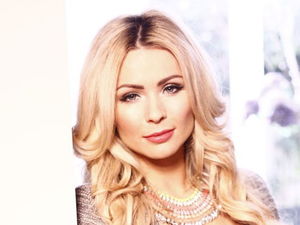 Nicola McLean blogs her favourite TV shows from the last week exclusively for Reveal.
Katie Hopkins and Peaches Geldof debate attachment parenting on This Morning
I think any good mum does some form of attachment parenting. There's different degrees of it, just like with all ways of parenting. But watching Peaches and Katie sat together on the sofa on
This Morning
, I feel it was blatantly obvious that Katie doesn't have a maternal bone in her body. It's dreadful! No-one has the right to judge someone's method of parenting (unless it's really bad of course) but I do actually feel quite sorry for Katie's children having a mum that is happy to sit on telly and slag off their friends and be so detached from them!
Then on the other hand you had Peaches, who not only surprised me but I think she surprised the nation too, because she spoke so articulately, (far more than I could ever be!) and the love she has for her children was just so obvious. She's clearly trying very hard to be a good mum. She answered every question that Holly and Phillip asked with a fair point and she really knew her stuff, even faced with Katie's judgment.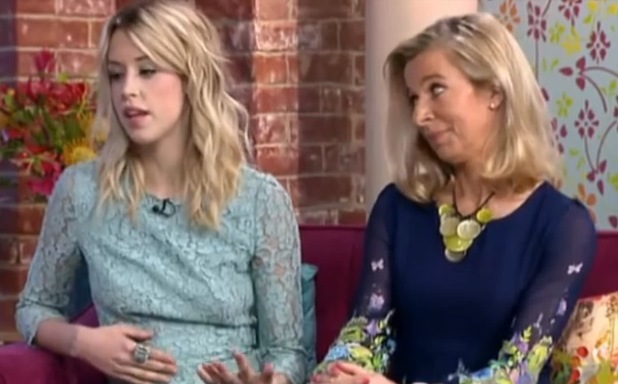 I admit, I was horrified when I saw those pictures of Peaches' baby falling out of the pram last year, but Katie made the most of using that as an attack on Peaches' parenting and it was unfair. After watching Peaches on TV, she's clearly a good mum and she came across really well. She absolutely wiped the floor with Katie and I was so pleased, because Katie probably thought it was going to be an easy ride, but Peaches was far more intelligent and compassionate than Katie could ever be. Peaches definitely has a new fan in me and she's a great role model for young women with kids.
The Only Way Is Essex finale
I'm going to miss
TOWIE
so much now it's over! I thought they could have given Joey a better send off. When Mark Wright left it was a big deal and now Joey has taken over as the new Mark Wright of the show, in the sense that he's the most popular and talked about, yet he just said 'Bye' to Sam and that was it!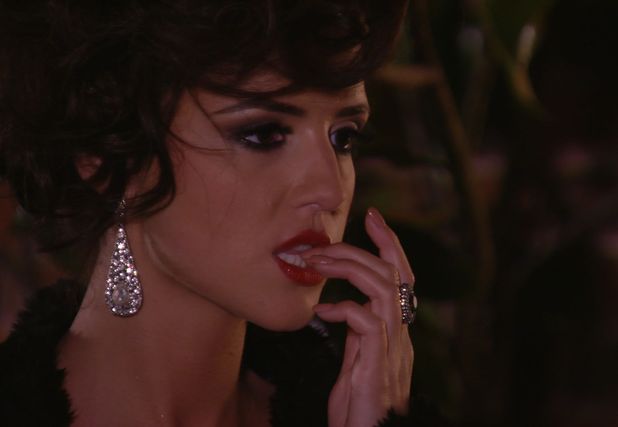 I was screaming at my telly for Lucy and Mario to kiss at Lewis' party, although it was pretty awkward while Pascal was there. I love Mario and I've become such a fan after watching him on
Celebrity Big Brother
this year, but he could have warned Pascal that he was going to declare his undying love for Lucy that night. He could have handled that whole situation better. But I think Lucy and Mario were always going to get back together and I don't think it matters who else they go out with because they will always want each other. At Christmas we could definitely be seeing those two snuggled together up in their Christmas jumpers with their dogs Bentley and Lola! And I have to say, I do really want them to get back together, so I hope they do. Chloe got a bit of stick saying 'Pascal's just not Lucy', but I completely agree with her. It's not about which girl is prettier, it's the fact that Mario's heart will always want Lucy.
Being a Virgo, I don't like change, so it took me a while to like Ferne on the show, but I really do enjoy watching her now. Charlie on the other hand, I haven't warmed to. I thought their argument with Jasmin and Dan was really cringe to watch, although I like Jasmin because she isn't afraid to ruffle a few feathers. Charlie's panda gesture was sweet, but I was honestly expecting him to get down on one knee and propose and I bet Ferne was absolutely gutted that he didn't. If that was me, I'd hope my boyfriend would get a diamond ring out to make up for cheating on me 20 times! Charlie really needed to come up with something a bit more impressive than putting people in panda costumes in a shopping centre!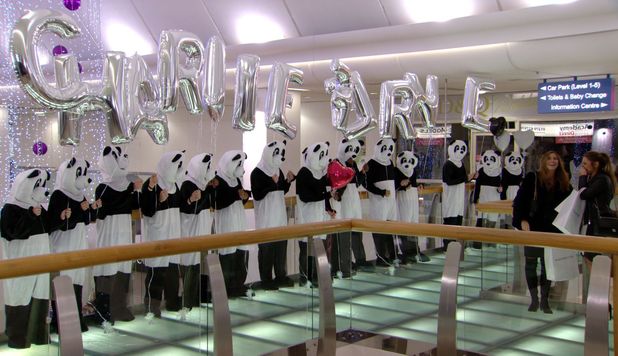 The thing about
TOWIE
that gets to me is that everyone on that show has cheated on their partners at some point and then they always end up back together. Pretty much everyone has cheated on their boyfriends and girlfriends and you have to think about what kind of example that is setting to young girls watching at home and looking up to them. Even Lucy cheated on Mario first, yet she's become
TOWIE
's sweetheart! Maybe that's what happens when you're that hot!
The X Factor
I'm so glad that Sam Callahan went, bless him. Girls clearly like him and he knows how to perform (although he's not amazing at it!), so I think he'll have longevity in the industry. But
X Factor
is a singing competition and it was about time he left – my ears couldn't stand it anymore! To be honest, I wasn't blown away by any of the contestants this week. It's absolutely shocking that Tamera can't remember the words to any of her songs. She should have carried on going, instead of pausing. She can sing and she is beautiful, but I just don't think the public is connecting with her for some reason. Maybe it's because when someone is that pretty and talented, people are just going to automatically dislike them and assume that they are full of themselves? Personally, I don't think she comes across like that though.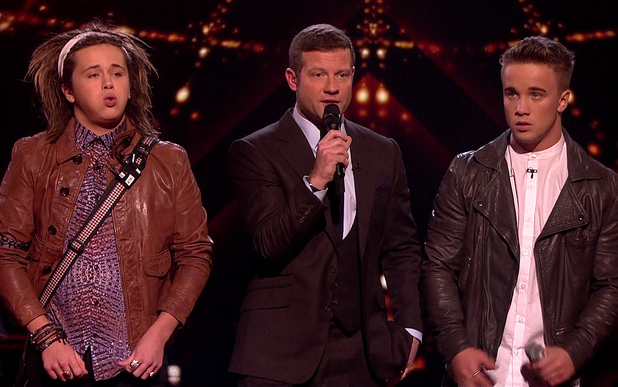 I was really pleased that Hannah avoided the bottom two this week. She really made me smile when she was speaking about her performance with Dermot afterwards because she is just so down to Earth. Her smile makes me smile. Sam Bailey was outstanding as usual, but I wouldn't buy her records. I really like Luke and I don't understand why he was in the bottom two, but he is so lucky that he was up against Sam – although Sam did sing really well in the sing-off. Then again, it was his favourite song and we don't know how many times he's sang that song to himself at home in the mirror!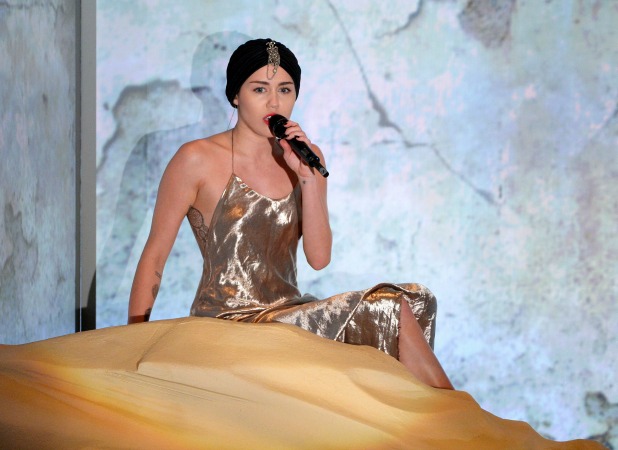 Miley Cyrus's performance on the results show – no thank you! I am a genuine fan of Miley, I think she's brilliant. I like her songs and I admire how she has turned her image from a Disney princess into this fully-fledged pop star, but her vocals were horrendous on Sunday night. The set looked like something from my son's nativity play and she didn't do anything of any interest while she was on stage. We either want to see her twerking or sticking her tongue out or she's going to have to work on her vocals because the performance was dead boring. Gary Barlow showed everyone how it should be done. I didn't particularly love the song but I wanted to be on that stage with him.
The Jonathan Ross Show
I love Jonathan Ross, he's so good at what he does. The line up on his show this weekend was amazing, but one thing that hugely disappointed me was Eminem only coming on at the very end to perform. My husband Tom and I were both so excited to see him being interviewed because he's such a talent, so it annoyed me a bit that he didn't sit down and have a chat with Jonathan. But One Direction were great. I tweeted during the show that I thought Zayn came across really cool and he looked very handsome and someone tweeted me back saying 'I hope you know he's marrying Perrie Edwards!' I ended up replying to them saying 'I hope you know I'm married!' So, I had my first experience feeling the wrath of the Directioners, which was actually quite scary! Niall was definitely the funniest of the five and even though Harry seemed a bit quieter than usual, Jonathan still made it entertaining.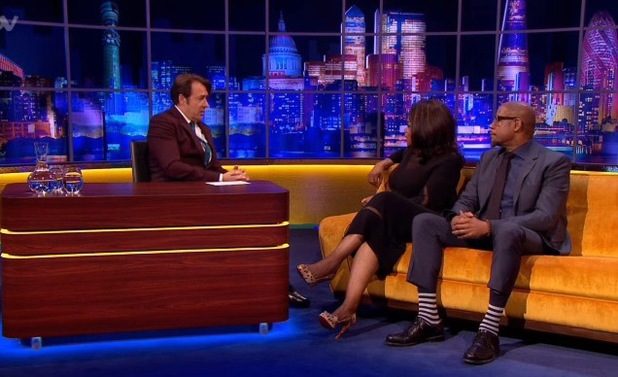 The interview that really grabbed me though, was Oprah Winfrey. What a woman! I wasn't aware of her past and to hear her saying that she'd had a miscarriage at such a young age, as a result of sexual abuse, and then she decided to turn her life around, it just shows you how you can overcome pretty much anything! She is such an inspiration. The way she can be so compassionate with people after having such a tough childhood makes me think that she has dealt with her demons and now she is willing to share them, which is amazing because this sort of thing still goes on with young girls today. To see Oprah sitting on
The Jonathan Ross Show
and she's still laughing and still warm and funny, it really was inspiring.
Do you agree with Nicola's thoughts? Tell us below, as the best comment from across the website each week wins £50.