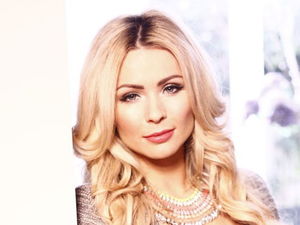 Nicola McLean blogs her favourite TV shows from the last week exclusively for Reveal.The Only Way Is Essex
It was clear to see that tensions were high between
Tom Pearce
and Elliott Wright. It all escalated after Elliott posted a photo of him, Lucy Mecklenburgh, and her dog Lola to Twitter, which infuriated Tom. It was just a coincidence that Elliott and his cousin Jessica Wright bumped into her in the park.
Tom really was fuming about the photo and he thought it was really disrespectful, but I don't think it was disrespectful at all. All Elliott said with the photo was, "These two brightened up my morning!!" If you had seen a pink dog, no matter who was walking it, I think it would brighten up anyone's day! I think Tom seems unsure of his relationship with Lucy, and probably feels a bit unsettled that she won't commit to whether they are in a relationship or not.
Tom nicknamed Elliott 'desperate Dan', which I think is a bit harsh. I don't think Elliott is being desperate, he's just trying his luck. I thought Elliott was very funny offering to buy them a drink, but it was strange that Tom was trying to make Elliott ask Lucy out in front of him. I bet in the next series, Lucy will end up going out on a date with Elliott for sure. Lucy must have something that others don't because she seems to have every man in Essex fighting over her!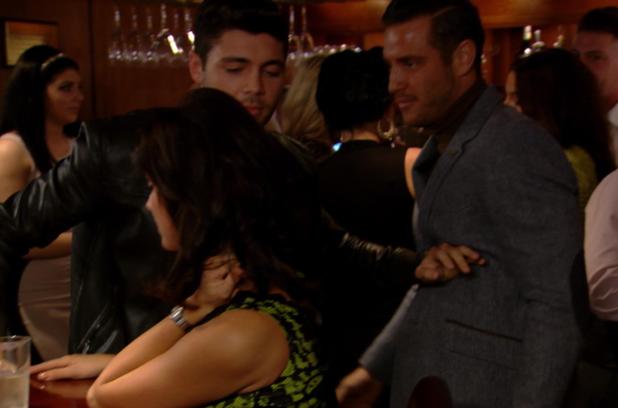 Mario Falcone's new girlfriend Pascal Craymer seems very pretty and I think Lucy is seething with jealousy because there's another hot brunette on the scene! Mario and Pascal seem to be quite serious and it's obvious that Mario really likes her, so it'll be interesting to see how Lucy moves with this.
Mario and Pascal went on a double date with Charlie Sims and Ferne McCann, who seem to have moved on extremely quickly from the fact that he slept with 20 girls since their split. We saw them kissing in bed, which was slightly cringy and embarrassing but it's nice if they can make a go of it. Although I think I would find it hard to move on that quickly if someone had cheated on me.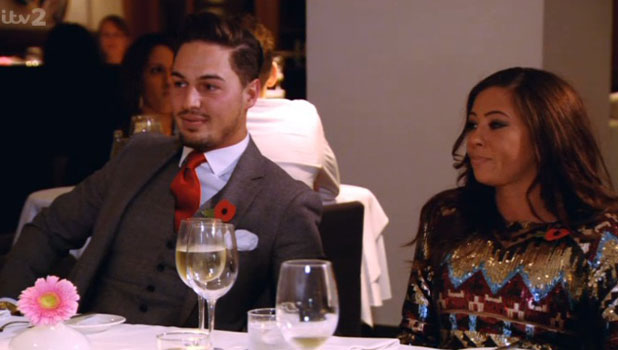 I was a bit confused when Lewis Bloor asked Joey Essex if he was okay with him taking Sam Faiers out bowling. It's very strange how quickly they all move on. I want Sam to get with someone on the show, and I would have liked it to work out between Sam and Elliott because I do like her. Dan Osborne and Jasmin Walia did some paddleboard yoga, and it's clear that they both like each other, so maybe that might be the new relationship in
TOWIE
? But, I don't really see them together. Also, it's brilliant that Ricky Rayment is getting into the charity spirit but his moustache looks dreadful! I did laugh when Jess said that she would donate a lot of money but only if he shaved off the edge! It was really funny but it's not cool.
The X Factor
I do enjoy this show but I'm just not that into it this year. Sam Callahan just can't sing and I just don't understand who is voting for him. Just because he's good looking doesn't mean he should stay in the show, it's not a modelling competition. Abi Alton became the latest act to leave the show after the judges decided to save Hannah Barrett. I felt sorry for Abi because I don't think the themes really suited her. I agreed with the judges that she was amazing in the sing-off last night, it was exactly what I loved about her.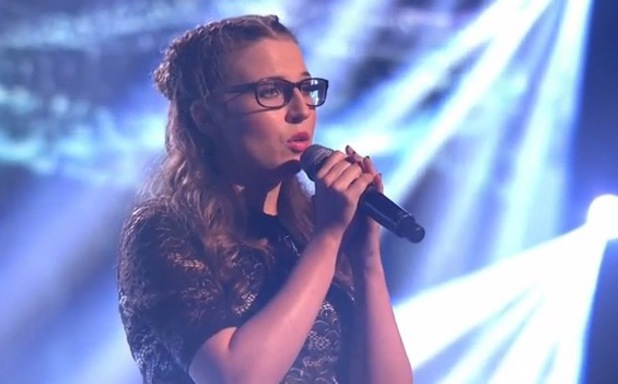 If the judges were going on the sing-off performance, I actually thought Abi sang better than Hannah. I really liked Abi because she was just so different, and at times, Hannah sounds as if her voice is just going to go at any point. Her voice is great but I don't think she's effortless. I like the way that Abi was a bit delicate, but it was a tough bottom two to call. I do think that Hannah is definitely the strongest singer but I liked the mellowness that Abi brought to the competition. It shouldn't have been those two in the bottom though, Sam should have been there for sure.
Tamera Foster is brilliant and I think she gave the best performance on Saturday night. The only problem is, I don't think the public have warmed to her. It's a shame because she's beautiful, she can sing and for me, she's the clear winner, but I don't think the public are getting her. Rough Copy are brilliant but they are never on my radar, I just never remember them. Sam Bailey sang amazing, but I won't be buying her record. I find this year that no-one is grabbing me as much.
The Jonathan Ross Show
Andy Murray appeared on Jonathan's chat show and he was so boring. He was the most boring person I've ever watched being interviewed. Obviously you can't take his success away from him and he's an amazing tennis player, but I just can't understand how anyone would want to watch him being interviewed.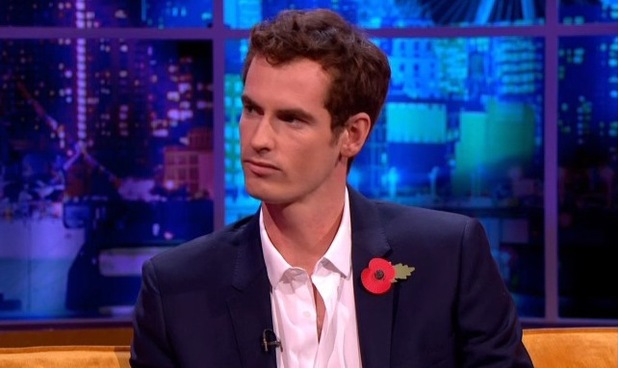 What baffled me the most is why his girlfriend was sitting next to him in the green room. I just couldn't understand why she was on-screen. Andy even managed to make a brilliant story boring, when he talked about tennis champion Rafael Nadal pranking him. Not even Jonathan could make it funny! It should have been hilariously funny but It was like watching paint dry.
The person that really shocked me was Celine Dion. I've never thought of her as anything other than a singer and performer, and I've never thought about her personality much, but she was brilliant. She was so funny when she was doing the warm up with her voice. She really did make me smile and she came across as really witty, funny and down to earth.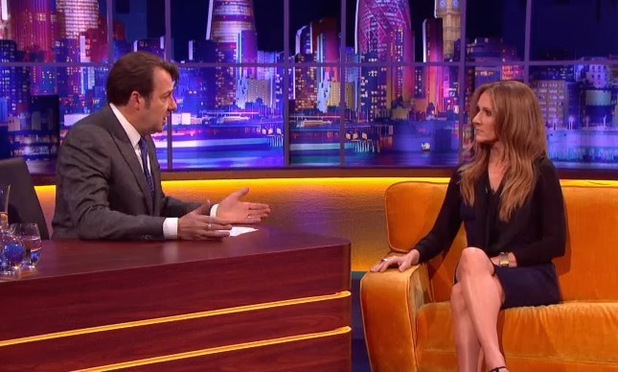 Johnny Vegas was also on there and he was just his normal self. The funny part was that he did karaoke at the end, and had his face split in half, one as a man, the other as a woman. Again, the bit that shocked me was Celine dancing along to it in the green room! She was just fabulous, I really enjoyed it. Jonathan Ross is amazing anyway, but it just shows that you still need really good guests because you had the total opposites with Andy and Celine.
Bouncers
This factual reality-based show followed bouncers in Colchester. I've been out in Colchester because my husband used to play for them and luckily I've never seen any of the stuff that went on it this programme because it was horrific.
We all know I like to go out and have a drink but I've never seen anything like it! There was a bar called Silk Row and the bouncers were called Curtis and Jamie, and honestly, it was so funny watching them just standing there observing people on the street. The state of the people was shocking, you had some rolling around the streets and girls lifting up their tops. I felt as though it should have been called 'Colchester Uncovered' or something.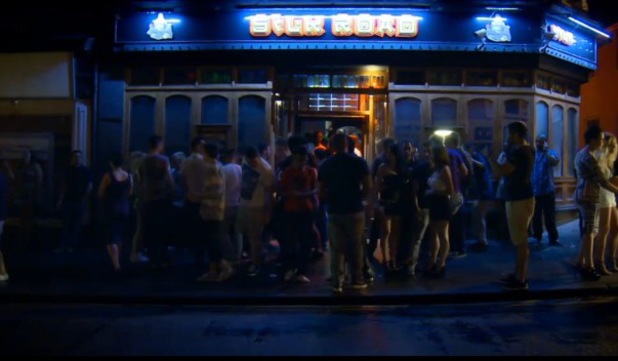 As it went on, I was actually getting really angry with the bouncers, as I found them quite dreadful. When they were speaking to the camera, they came across as really nice people but when you watched them on the door, they were so threatening. There was this guy who was drunk and wanted to be let in, but Curtis said he was going to punch the guy. Then Curtis said to the camera that he was trying to make him come to him so he could punch him. I didn't know that bouncers could just punch you.
There was another bar called GP Sports, and the doorman was called Alex. He was really sweet but he was also a strange guy as he kept on making everything a sexual reference. He was young, good looking and a single dad, and he hadn't had his first fight on the door yet. When he was frisking a guy, he said, 'well, he didn't have any pants on, I could feel the big bulge'. But Alex seemed a lot nicer than the other bouncers because he called himself a doorman.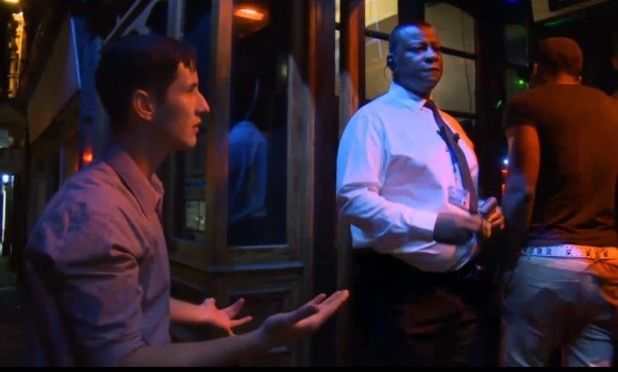 There was also a female bouncer called Sue, who doesn't like makeup but likes to fight. Make of that what you will, but I was slightly horrified! At one point, she had to bring a girl outside the club who was unconscious. The bouncer had to phone the ambulance, and she said how it happens all the time, and how girls get more angry than boys when you have to kick them out. There was a young boy called Dalton who was seen fighting outside the club, but when he was speaking at the beginning when he was sober, he seemed like a lovely boy. It just goes to show the difference when you start consuming alcohol.
There was another bouncer who went to do a shift at a kebab shop, and he said that you need bouncers in kebab shops now because that's where most of it all kicks off. They were showing the funniest scenes, like there was one girl wearing a dress and trainers, holding a kebab while dancing like she was in a rave. She literally didn't want the night to end, but there wasn't even any music inside! Right outside, the bouncer had to split up a fight and someone got knocked unconscious again. It really was horrific but also quite funny, I'd definitely watch it again.
Do you agree with Nicola's thoughts? Tell us below, as the best comment from across the website each week wins £50.
Got an iPad or iPhone? Reveal Mag is specially designed to fit!