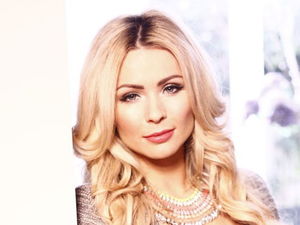 Nicola McLean blogs her favourite TV shows from the last week exclusively for Reveal.
The Only Way Is Essex
I found
Lucy Mecklenburgh
's situation very confusing. You can definitely see the spark is still there with Mario Falcone, but then she was cross when Tom Pearce didn't give her a proper kiss at the bonfire party. Clearly she thought she could have her cake and eat it and have both men after her and I'm pleased that Tom didn't allow her too.
I really like Tom. I think he's an underrated star on
TOWIE
. He's so good looking and funny and I would have gone off him if he'd let Lucy manipulate him. Saying that, I want Lucy and Mario to get back together because I think they genuinely still love each other and I'm a sucker for a 'happily ever after' story. I was never a fan of Mario until he went on
Celebrity Big Brother
and now I think he's brilliant, so I'd like them to be the first
TOWIE
wedding.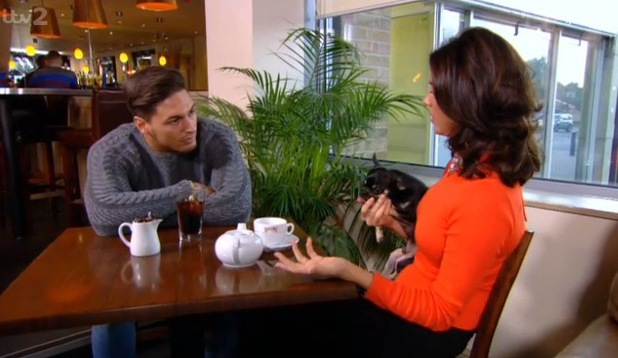 In terms of Sam Faiers and Joey Essex spending more time together, I don't think they are a good match for each other as a couple. I really like Sam. She's a great role model for young girls because she's a businesswoman, she stands up for her friends and she has her own house and I think she needs a more mature guy like Elliot Wright. I do love Joey, but I can't see him and Sam working out in the long run.
There was absolutely no chemistry between Dan Osborne and Ferne McCann on their date. I think her relationship with Charlie Sims was so genuine and then it was ruined once they appeared on TOWIE. I maintain that every relationship seems to be cursed by
TOWIE
- look at Jasmin Walia's friendship with Abi Clarke!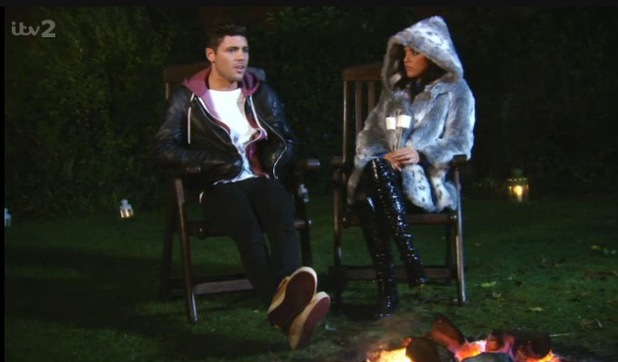 I was really pleased they added some lightheartedness on the show too in between all of that drama with the bubble football game between the boys. That looked like so much fun – I wouldn't mind giving that a go myself! I'm definitely more on Elliot's side in this rivalry with Sam's ex, Lewis Bloor.
Jodie Marsh On... The Game
I used to have a real preconceived idea of Jodie Marsh, but I've spoken to her a few times over the phone and she's actually lovely. I love these new shows she is doing and I'm absolutely fascinated by prostitutes. I know that's weird, but I really am! I don't judge them, but I can't comprehend why they would choose that lifestyle, so I'm interested in their reasons for getting into the profession. And I knew Jodie would ask the right questions.
There was one girl who was aspiring to be the best prostitute in the UK and it was so sad because she didn't actually look happy with herself. There was angst in her face. It's soul destroying to hear that she thinks this kind of life is OK. Although I don't judge these women, it's just so so sad to see. I think it's really admirable that Jodie is doing these types of programmes and shining a light on issues like this. And I think the fact that she is covered in tattoos and looks different herself helps when she is approaching these girls, because they're more likely to open up to her than a posh man sitting there asking the questions.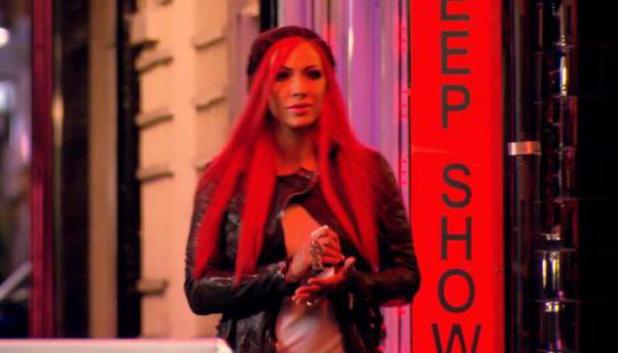 I can also relate to Jodie when she was sat in that window in the red light district in Amsterdam and she was feeling really uncomfortable. Having been a page three girl myself, I know that when you're posing topless for pictures it is totally different from men checking you out in a window because you're in a studio and you can detach yourself from people's reactions. Believe it or not, I'm quite shy by nature and I don't like people looking at me. But I think that everyone in the modelling or prostitution industry has these kinds of insecurities, which is why I really enjoyed watching this programme. It was so interesting to find out the backgrounds of these girls. I'd really like Jodie to do a follow up, so we can see how the girls have moved forward and what they are doing now. In fact, that would be my dream job because I'm so obsessed with the ins and outs of prostitution!
OCD Ward
This was probably my favourite watch of the week! One man on the ward developed a cleanliness OCD within the last few years and had to walk around with his hands in a prayer position so that he didn't touch anything in case he got dirty. He even opened doors with his legs and it then got so bad that he wouldn't give his mum a hug because he thought she was contaminated! I was crying while watching it because they spoke to his parents and it was so sad to hear their experience of it all. But it was also so interesting. And in the end they managed to cure him enough that he could give his mum a cuddle.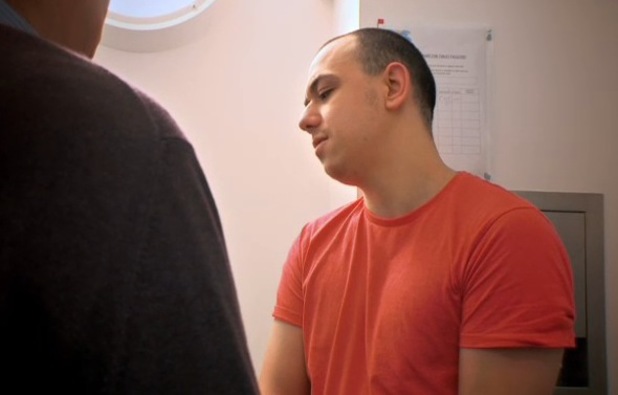 I really did feel for the people on the ward because I've had anorexia and bulimia and that is a form of OCD, as it's a compulsion to throw up. So these people can't stop cleaning and with me, I couldn't stop throwing up. It would be on my mind 24 hours a day. Imagine not being able to stop yourself doing something – it's so frustrating. I could really understand what these people were going through.
It was also really interesting to see that a lot of the people with cleaning OCDs were men, because normally you associate cleaning and that type of behaviour with women, as stereotypical as that may be.
The X Factor
I loved Nicole Scherzinger's big hair on Saturday night, but I thought she seemed drunk! She's denied that, though. She was just hysterical. I bet those judges have been enjoying a few tipples before this series. I was sat watching the show with my niece and she asked me what was wrong with Nicole! It was very funny to watch.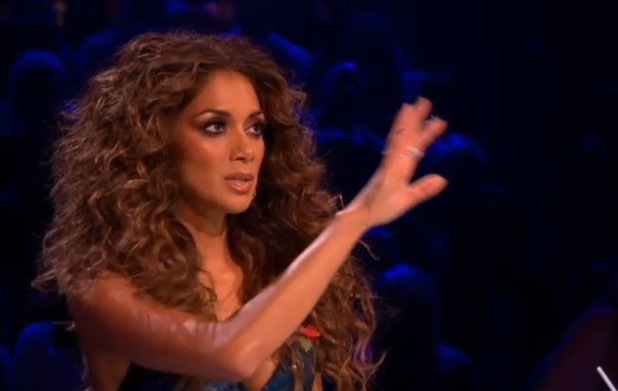 I think Luke Friend is a real contender for winner this year. I would like him to wash his hair still, but I think he could be the dark horse of the competition. On the other hand, I'm really not a fan of Sam Bailey and older acts like her because I just can't see them being successful after the show. Is she going to sell out arenas? Where will she go after this? It's almost pointless. But saying that, she did amazing on Saturday night and her makeover is outstanding.
I'm also really happy that Abi Alton was back on form. She is one of my favourites and I loved her performance. I think she brings a real calmness and something different to
The X Factor
because I do feel like this year's show is missing something. I like Abi because she's unique and she isn't like anyone that's appeared on the show before.
Overall though, I think it might be Tamera Foster and Luke in the final two. I wasn't shocked that Kingsland Road left at all. They had that coming. And I say this every week, but we really need Simon Cowell and Cheryl Cole back! My dream judging panel would be Simon, Cheryl, Sharon Osbourne and Louis Walsh.