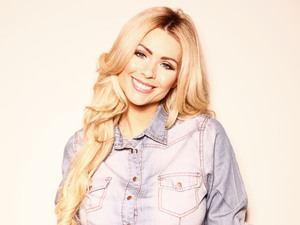 Nicola McLean blogs her favourite TV shows from the last week exclusively for Reveal.The Only Way Is Essex
I am feeling really disappointed by the way this series of
TOWIE
is going. I thought the Las Vegas specials were absolutely brilliant but since then nothing has really happened. I think everything is just beginning to look too staged. It was obvious Joey would turn up and out bid Elliott and Lewis at the charity auction. Also, we all know Dan Osborne is going out with Jacqueline Jossa from
EastEnders
, as it's all over the press, yet we're supposed to believe that he is interested in Ferne McCann...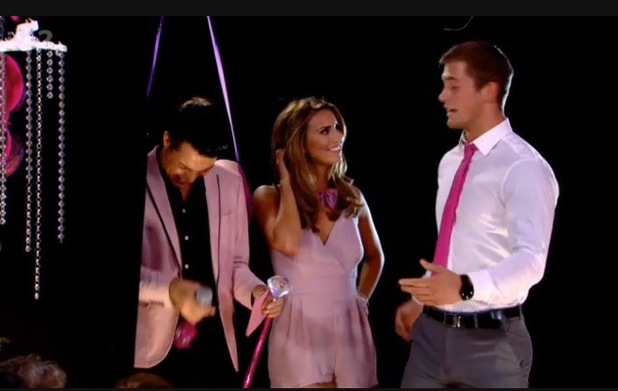 I am quite baffled at how well Lucy Mecklenburgh is coming across given the situation she is currently in. Not only do I think it's obvious that she's still in love with Mario, she is sleeping with Tom Pearce yet refusing to be his girlfriend. She keeps staying over at his house but won't 'make it official'. If someone like Chloe Sims was carrying on like that, she'd be hounded. Lucy, however, is still coming across as the Queen Bee.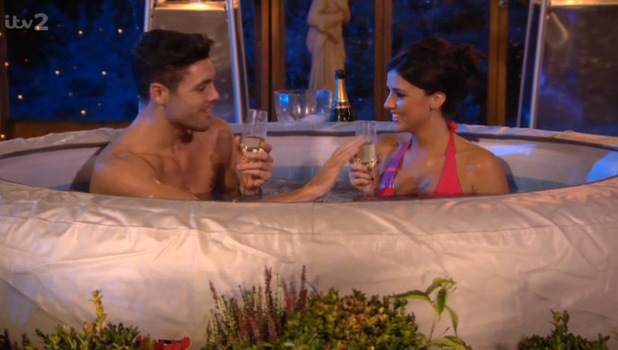 Also, it really annoys me that they keep making Gemma Collins film with Elliott. Talk about forcing a situation because nothing else is going on. And that scene with the sink plunger which made Elliott look like he was giving himself a treat - it made my stomach turn!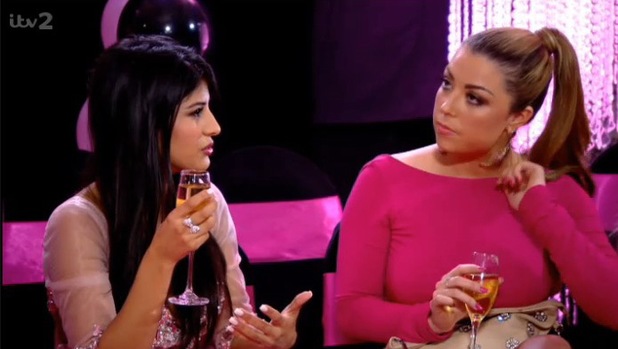 One thing that is genuine is the argument between Jasmin and Abi. Those girls have been best friends for years and I've heard that this row is completely real. It just shows, you put cameras in people's faces and the pressure can cause problems in even the strongest friendships and relationships. I think even a genuine couple in love wouldn't stand much chance of staying together in an environment such as this. Finally, I have to say, Bobby did such a fantastic job hosting the fashion show. I definitely think that his future lies in holding and running events.
Katie Price on This Morning
This interview was the 'normal' Katie Price interview. She used to be so outrageous and we would normally get to hear a massive bombshell whenever she appeared on telly, yet she showed a calmer and relaxed side of her personality. I think this definitely proves that Kieran is The One and she has finally found her Mr Right.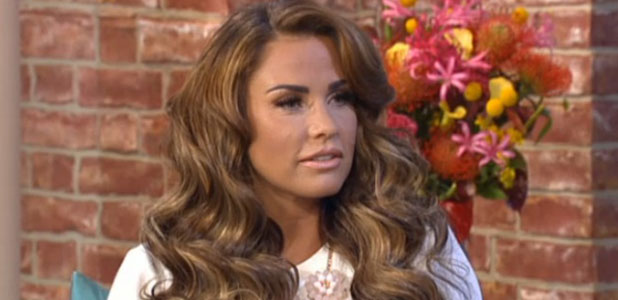 Katie isn't craving the attention that perhaps she once was and just seems so happy, content and settled, which is really nice to see. It was obvious Alex Reid was a rebound and, although Leandro Penna was a beautiful specimen of a man, it just didn't work. Katie is so clearly in love with Kieran, you could tell by the way she spoke about him, and I think he's the making of her comeback.
I don't believe that the UK has any other homegrown celebrity who brings us as much entertainment as Katie does. I like looking at pictures of Kate Middleton but, if she gave an interview, we know it would never be as interesting and juicy as the chats Katie gives. It was interesting to hear about her dramatic birth with Jett (whose name I love by the way) and it's fair to say that she has had a rough ride over the years. I'm pleased Katie is back, which I know will surprise some people who seem convinced that I don't like her. But I do like her. Plus, I can't keep reading about boring celebrities! I am SO looking forward to starting her new autobiography.
The X Factor
Two words: Lady Gaga. Oh my God. I'm feeling like The X Factor has gone a bit boring lately. There is no one funny like Jedward or Rylan Clark to laugh at (clearly they though Shelley Smith would be just that, they were wrong) and I'm only really tuning in because my son Rocky absolutely adores it. He has a hot chocolate, I have some fizz and we watch it together. Thankfully, just when I thought I couldn't sit through another episode last night, Gaga came on and saved the day!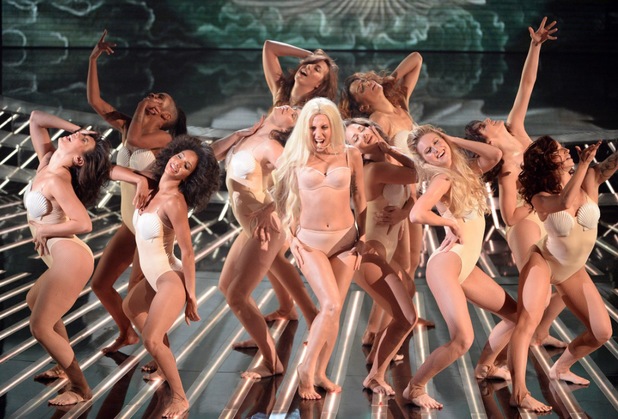 I was literally hysterical watching her - she is a total fruitcake! She came out wearing this white wig while flaunting her not so great body in underwear. I don't mean to be horrible, but I'm never a fan of people wearing nothing on TV, especially if they haven't got a mega body. Gaga then started playing the piano, but seemed to get bored halfway through, so just climbed on it and started gyrating. Rocky was completely open-mouthed and kept saying, "But where's her clothes?!" It was slightly inappropriate really! The comedian Russell Kane tweeted that Gaga had overdosed on Berocca and I have to say, that's putting it nicely! After her performance of two songs (which you wouldn't have guessed as she merged them together), Gaga and Sharon Osbourne hugged, proving their feud was behind them. The feud involved Gaga and Sharon's daughter Kelly. Being fiercely protective, I was surprised they made up. Anything involving my kids and I can't say I would've been so forgiving...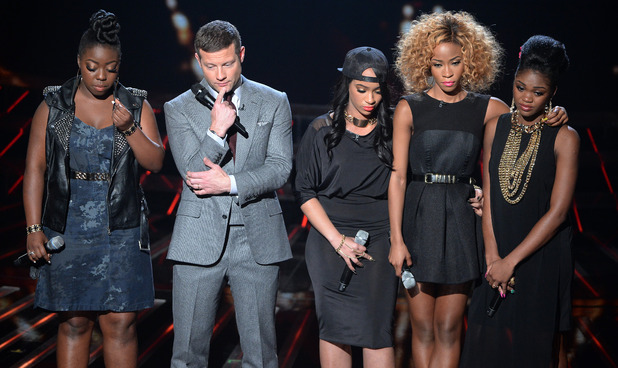 So Miss Dynamix were voted out after being in the bottom two with Hannah Barrett. I actually thought they sang better than Hannah in the sing off, but overall, she's the better contestant. They both shouldn't have been there. I'm not championing Abi Alton as much as I was, as she hasn't been great for the last two weeks, and I just don't get Sam. I think he's arrogant and his vocals aren't great. He can't solely rely on his good looks. I thought Gary Barlow was a bit harsh on Tamera by comparing her to a Beyoncè tribute act. I get the blonde hair and the flinging your arms around but, if I sang that song in the mirror, I'd be flinging my arms around too! He's quite straight-laced, but everyone has made bad choices in the past. The X Factor is an opportunity for Tamera to really turn her life around.
Piers Morgan Life Stories: Pete Waterman
I really enjoyed watching this and remembering all the songs of my childhood. Pete also came across as such a lovely man. I thought the most interesting thing about the entire show was that he couldn't read or write for many years. When he bought a Ferrari, he had to get his bank manager to fill out the cheque for him. It just shows, if you have enough tenacity you don't always have to be academically clever to go far in life. At one point, Pete was earning £1 million a day and he owned 18 Ferraris! Pete said that Steps made him the most money - who would've thought that! Simon Cowell also spoke very highly of him, saying that he wouldn't be where he is today if it wasn't for Pete. That was a really nice thing to say. Sinitta also spoke about Pete, though she wasn't wearing the leaves - boo!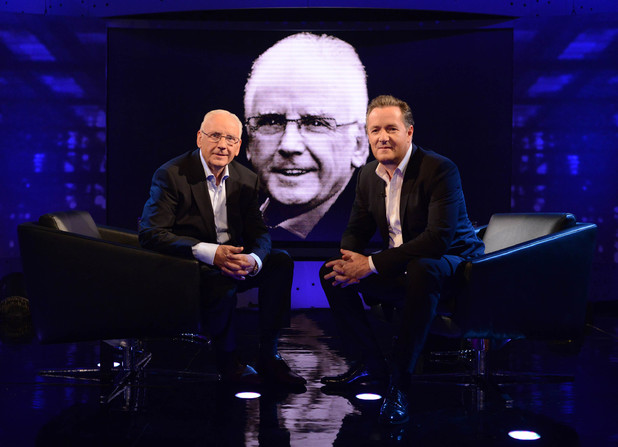 Aside from his fantastic career, there was quite a lot about this man that I certainly didn't know. He has been married and divorced three times, one of his sons nearly died in a go-karting accident and his other son did die from a mystery illness, which later turned out to be CJD - or Mad Cow Disease. It was very emotional seeing Pete recall this. I enjoy Piers Morgan's Life Stories no matter who is on, which I think shows how good Piers is at getting a good balance when talking about someone's life. I've said it before and I'll say it again, journalists really do make the best interviewers on TV. There has been a surge in good looking people who can read auto-cue, but they haven't always got the skills.