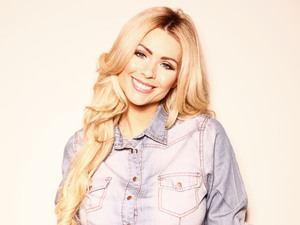 Nicola McLean blogs her favourite TV shows from the last week exclusively for Reveal.The X Factor
I love Sharon Osbourne but I found what she did to Louis Walsh really bad. Gary Barlow's act Kingsland Road and Sharon's act Shelley Smith were in the bottom two and Sharon was pleading with Louis to save Shelley.
Sharon and Louis are close friends but at the end of the day, you have to be honest, you're on the show to judge. Sharon held her bosom to Louis' head, kissed him all over the face and said that she'll "do anything". It should have been funny but it wasn't, it was cringe and annoying. I'm glad Louis stuck to his guns.
I was shocked that Kingsland Road were in the bottom two. Their performance wasn't that great, but still they're brilliant and I think they're a really strong group. My absolute favourite is Hannah Barrett. She was incredible on Saturday night, just brilliant. Unlike some of the other contestants, she has a story and because of her past and tough family life, it helps to make her performance so much more believable. Her voice is just unbelievable, it was lovely.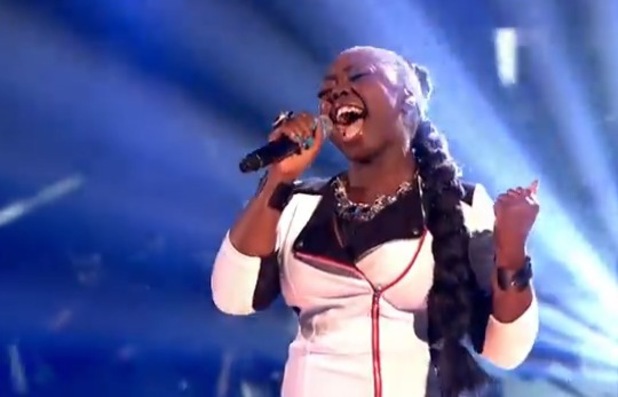 I didn't like Sam Bailey. She has a fantastic voice but not many people can sing Adele, and her performance just left me feeling nothing. I was so disappointed with Abi Alton too, why the hell would she sing Kylie Minogue? It's clearly not her genre and she wouldn't be singing that type of song. I know weekly song themes are in place to set people apart, but you have to stick to a similar type of music that suits your voice.
Nicholas McDonald was brilliant, I thought it was so sweet on the VT when he said he had never been in love, and the way Nicole Scherzinger surprised him. I've been on and off with Nicole for the past few weeks but I like her now. I probably got her wrong before and she's actually brilliant, and she's stunning.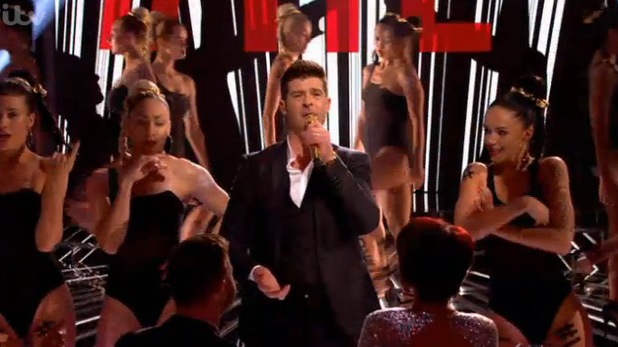 As for the guest performances, I'm really not into Robin Thicke. Everytime he sings, it reminds me of Miley Cyrus' controversial VMA performance with the foam fingers! Now everytime you hear that song, all you think about is her! I just wasn't interested in the performance at all. As for Katy Perry, I just thought she was brilliant. I've got such a girl crush on her.
The decision to give Miss Dynamix a free pass to next week's show is always going to divide opinion. But at the end of the day, SeSe's pregnant and that has to come first.
The X Factor
is basically like a job and sometimes you have to have sick days. Obviously, if SeSe's going to have complications in her pregnancy, which hopefully she won't, then obviously it needs to be re-evaluated. I thought it was the right thing to miss one week. They would have gone through anyway I think.
Shelley was definitely the right person to go though. The only problem now is that there's not much fun in
The X Factor
anymore like Rylan Clark from last year.
Was Shelley fun? No. Personally, she just annoyed me. She's not fun. Last year's contestant Rylan Clark was fun, and even though he didn't have the best voice, you looked forward to what he was going to do. Nothing interests me about Shelley, so I was happy she went.
The Only Way Is Essex
It's been the worst episode so far. Vegas was so good but now it feels so flat. I'm loving the fact that Frankie Essex is back! I know that she's my friend but she's just one of the nicest girls I've ever met in the industry, and she's so caring.
Frankie and Joey have had such a tough time with losing their mum and you can tell that she's really mummy to Joey, and the same with their cousin Chloe Sims. So it does anger me when they get stick for defending each other and being so family orientated.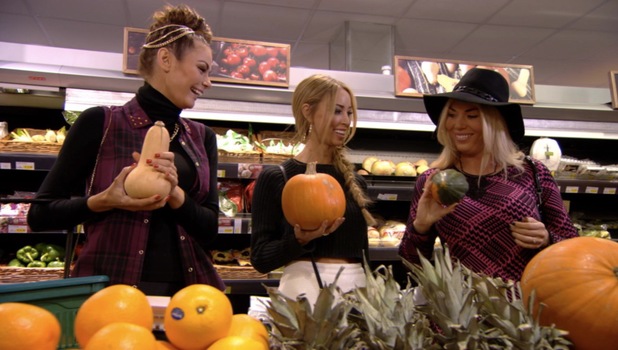 It was hilarious when Frankie, Chloe and Lauren Pope matched up different fruits to their boobs! Mine would be like watermelons, they're so big! Chloe and Lauren both said they're getting their implants out. I absolutely love mine and I would never get them taken out, I'd get them bigger, but each to their own.
As for Gemma Collins and James 'Arg' Argent, I love them both. I think Gemma probably did sleep with Arg, but I think that perhaps she still has something going on with on-off boyfriend Rami Hawesh. They both seem adamant that they're telling the truth, but I don't see why Arg would lie.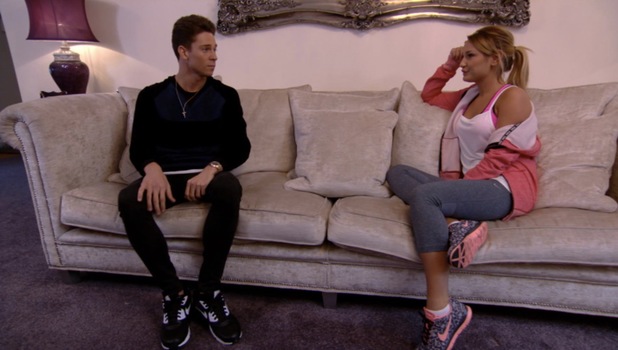 I'm still not sure if Tom Pearce and Lucy Mecklenburgh are really genuine, but they do look really good together.
With Joey Essex and Sam Faiers, part of me thinks it is just to carry on with the storyline. I definitely think that there's no going back with these two. It's just best for them to go their separate ways and not say anything bad about each other because they clearly have fond memories of their time together.
Sam should just continue to enjoy her time with Elliott Wright because they clearly enjoy each other's company.
Britney Spears on Alan Carr's Chatty Man
I'm a huge
Britney Spears
fan and I've seen her perform in concert a few times. I know she's getting older and naturally, like everyone, her body isn't going to be as good as when she was 21, but I don't think she's ever got back to her best after her meltdown.
She did look good, but the first thing I noticed was that she had a J20 drink, so from there I thought that the interview would be a bit boring. For example, when Rihanna appears on the show, she downs shots and it's always really fun.
It was quite funny when Britney did the whipping task though. She basically went backstage with Alan whipping all of the crew into shape, but again, it didn't seem like she was a superstar.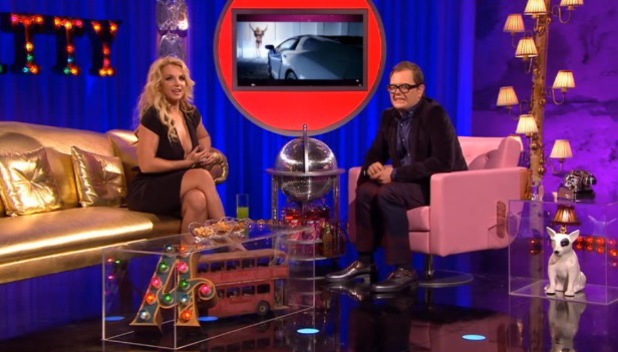 I felt like Britney seemed really vacant and there was nothing fun to the chat, she kept on making faces like she felt awkward. It's brilliant that she seems to have completely turned her life around though, and it's obvious that her boys are her focus, which was nice to see. She was just really reserved and I felt like she had nothing to give.
I do feel that if Britney did speak about her darker times, it would make her more interesting. After watching it, I was left feeling that it was probably one of the worst interviews I've seen on
Chatty Man
.
I do like Britney's new single, 'Work B**ch' and I quite like the video too, although she doesn't do much dancing now. Before, she used to be the best dancer and her performances were always incredible. I love Britney, but I just want her to go back to being fun. Although I'm sad to say it because I do love her.
Crimewatch: Madeleine McCann appeal
I've been obsessed with the Madeline McCann case like most of the nation because of her strange disappearance. I know it's controversial but I just can't understand how her intelligent professional parents could have left their children. It wasn't just Kate and Gerry McCann, it was the whole of the Tapas 7, who thought it was okay to leave their children in the room.
Even the fact that the night before Maddie went missing, she had said to her parents: "Where were you when Sean and I were crying last night?" The thought of my babies crying and me not being there is heartbreaking enough.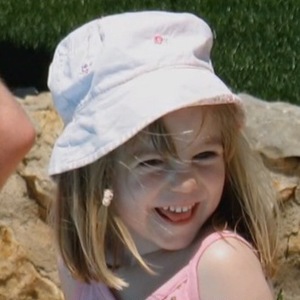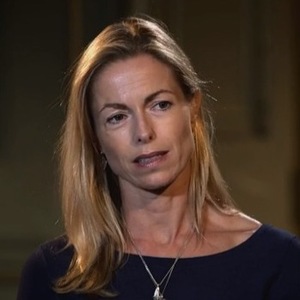 If it was me, I couldn't have forgiven myself. Kate and Gerry left their kids alone but sat on
Crimewatch
and said: "No, we haven't committed the crime, the person who took her has."
I found it so interesting to watch but just so heartbreaking. I do feel dreadful for them and the pain in Kate's face was so obvious to see.
Obviously, I'm so hoping that Maddie is found. It's brilliant that the case has been reopened and they've now got names of suspects to help the case. It's raised more awareness and hopefully we're nearer to finding out who took her. It's devastating. It was so frustrating to watch.
Do you agree with Nicola's thoughts? Tell us below, as the best comment from across the website each week wins £50.