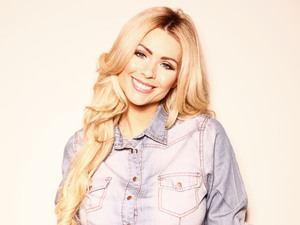 Nicola McLean blogs her favourite TV shows from the last week exclusively for Reveal.The Only Way Is Essex
I love
TOWIE
but it's starting to feel like people are getting desperate for storylines. I loved them being in Vegas but I felt last night's episode went back to exactly the same stuff, I just don't get it. I was shocked to hear that
Ferne McCann
had slept with her ex Charlie Sims in Vegas after their argument, especially after he said to her that he slept with 20 girls. I just hope these people are using protection because it's crazy.
I thought Lucy Mecklenburgh looked absolutely stunning on her date with Tom Pearce. I think they're a really good looking couple but they're not that believable for me. She definitely still wants to be back with her ex Mario Falcone.
I know Lauren Pope quite well so I was quite shocked that she confronted Lucy in the toilets because she's not a very argumentative person. But Lauren was right to say something because Lucy was going round saying she had slept with Mario when she hadn't.
It all feels a bit childish though. I'd prefer it if Lucy had been a bit upfront about it. Lucy needs to be careful because she's very good at playing the victim with Mario's cheating but she's not been shy of a few men herself.
The scene with Ricky Rayment, his girlfriend Jessica Wright and her cousin Elliot Wright was the best scene of the night. I'm not a big fan of Ricky, as we know, but I thought he did really well to stick up for himself.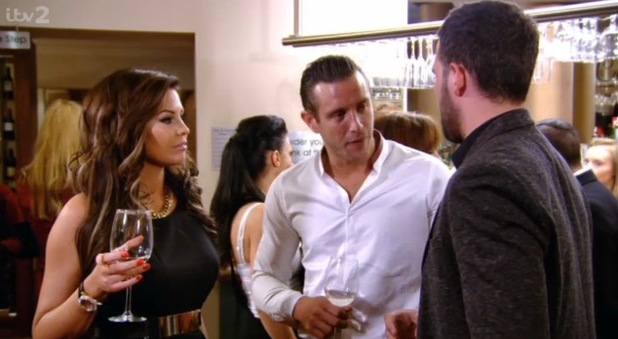 At the end of the day he's right, no one knows what their relationship is really like. I think it's a bit disrespectful the way everyone keeps going on about it. If Jess wants to be with him, she'll be with him. She's intelligent, she's not a silly little girl.
I think Chloe Sims is getting a really bad edit to be honest. While I agree with the phrase, 'They can't edit you, if you haven't said it', out of 50 nice things you say, the one bad thing will be shown. Chloe and Lauren are nearly 10 years older than these girls and I think it's harder for them to interact with the younger girls at times. They're not coming across great but I don't know why because Chloe is lovely.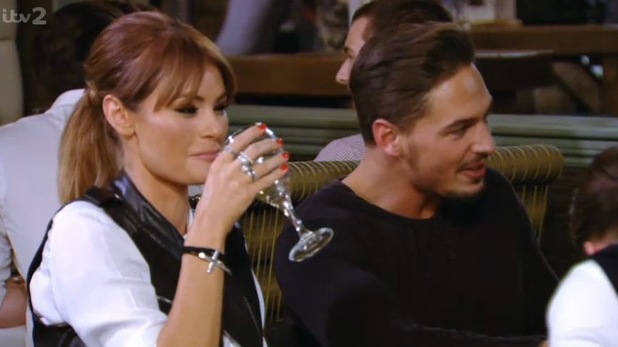 In this series especially, Chloe is coming across very blunt and honest and people will either love it or hate it. I don't think anything she's saying is wrong, but it's the way she's saying it and the way it's being edited, they're not showing any of her soft sides.
The X Factor
I love Sharon Osbourne but I think she picked really similar people for her Overs category. It was obvious that one of her acts was going to go and the Overs is a hard category anyway. I feel like Lorna Simpson was great and had a lovely voice but she wasn't a popstar. I feel the same about Shelley Smith - she's annoying. I mean she can sing but would you buy her album?
My favourite is Tamera Foster, I really like her and I agreed with all the judges' comments, she looks like a popstar. I agree that she is in a way like a mini Rihanna.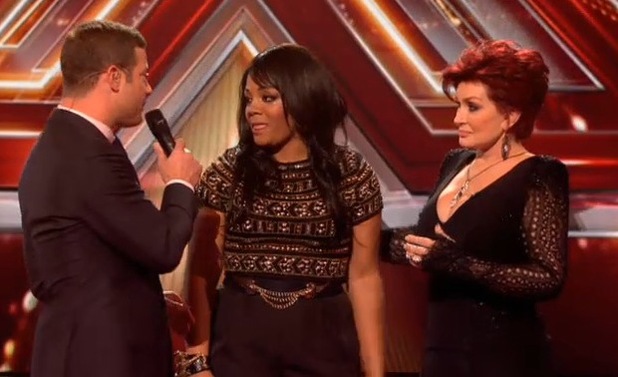 I really liked Abi Alton's performance. I've got a real soft spot for her, she's different. Although Tamera's unbelievable, we've already got people like her in the music industry. I really like Nicholas McDonald too, he's really cute.
I thought it was great that Sharon refused to vote. I just love her, I think she's brilliant. I wasn't sad that Lorna went but it's always a bit gutting to go out first. As for the guest performances, Cher was really boring. I'm sure Britney is in London, why didn't we have her? I wasn't keen on Ellie Goulding's dress either, but she did perform well.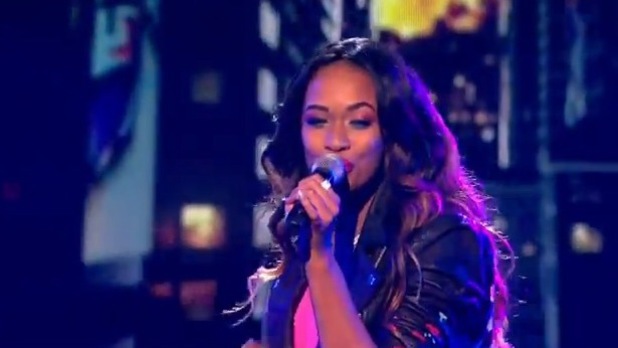 I find Caroline Flack's backstage presenting on the live shows a bit strange. I'm not convinced and I just think it's a bit pointless. Caroline is one of the best female live presenters, I'm a really big fan of hers. But it doesn't bring anything to the show to have her backstage for 30 seconds. The show is so jam-packed anyway, it's not lacking anything. If it's not broke, don't fix it.
I'm gutted
Gary Barlow announced that he is definitely leaving the show
. I really like Gary as a judge and I think it's so hard for anyone to take over Simon Cowell's role but Gary's been really good. The way he confirmed it was good as well, he didn't make it a dramatic announcement.
Patsy Kensit on This Morning
I really like Patsy and she was on the show during the week to promote her new book. I think she's got an interesting life, which is why I was keen on watching the chat but she just seemed very emotional and not really with it.
She said that she's just had a hysterectomy and is going through early menopause, but she got a similar - though not for the same reasons - reaction to the one after the famous Kerry Katona interview. On Twitter, people were suggesting all sorts. Patsy began trending instantly with people asking if something was wrong with her.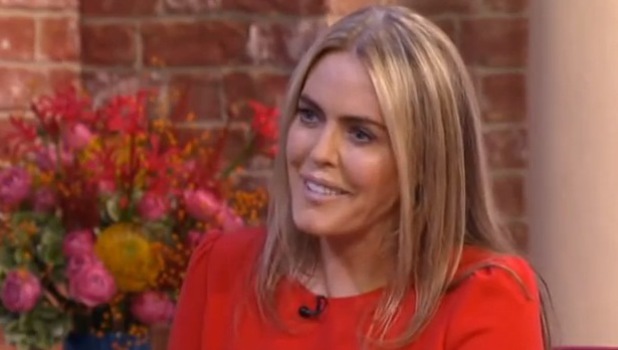 Phillip Schofield and Holly Willoughby didn't address it, which I found odd. They looked concerned during the interview though. I don't know what happens to people on
This Morning
, I feel sorry for them. It's good that Patsy will talk about openly menopause, but it just seemed like it was more than that. it's like Jeremy Kyle but with celebrities on there.
Women Behind Bars with Trevor McDonald
I love watching shows like this. It was on a few weeks ago but last week I got round to watching a repeat. I'm glad i didn't miss out, although I was a little bit disappointed in Trevor because he didn't seem to ask the right questions. There was a woman named Dawn Hopkins who got 16 years and already served 14 for battery and manslaughter of her three-month-old baby, and Trevor didn't ask why. It sounds weird but he just didn't ask her anything and I was just screaming at the TV. It was really bizarre.
It's all women in these facilities and majority go in there straight and come out as lesbians. It was really interesting to watch though and they were all mums as well. Some of them go into prison pregnant and there is literally a shackle to the bed where they give birth.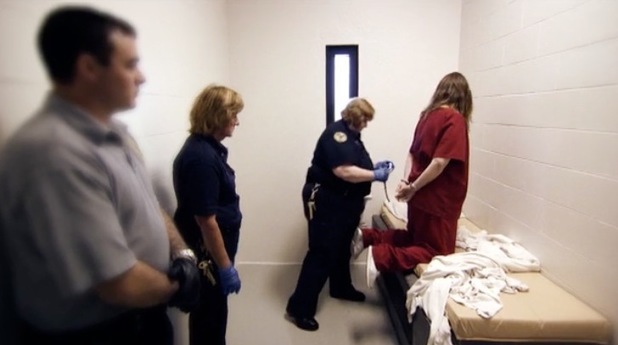 There was one woman who was in prison for killing two people but they call her the biggest manipulator ever because it wasn't actually her who did it. She basically convinced her boyfriend to do the murders but they found enough evidence to convict the woman too.
She even convinced a police officer to help her break out of prison. She made him fall in love with her and he helped her to escape, she was on the run for a good amount of time too. Now, she's in solitary confinement and is only allowed to speak to people for one hour a day because they say she's that manipulative that she could make anyone do anything. Even Trevor seemed to be taken aback by her and kept asking to interview her again. It was brilliant to watch!
Do you agree with Nicola's thoughts? Tell us below, as the best comment from across the website each week wins £50.