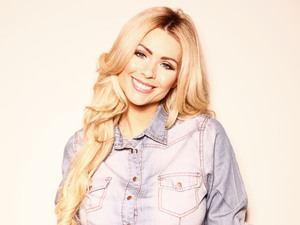 Nicola McLean blogs her favourite TV shows from the last week exclusively for Reveal.The Only Way Is Vegas
I absolutely LOVED
TOWIE's
Vegas special! Ferne is definitely still in love with Charlie and, I hate to say it, she was being a bit of a b*tch about the whole situation with him and Jasmin.
I can imagine Ferne is a great friend to have and is really lovely in real life, but she just comes across as so hard. She doesn't seem to ever just have fun and it's hard to like her.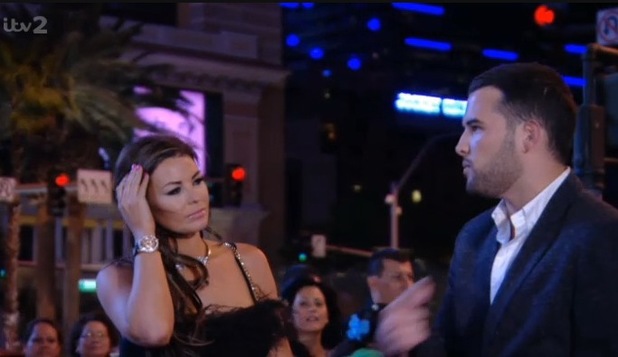 Jessica and Ricky was the main storyline and I just couldn't believe the way he behaved. It was Jess' birthday and she went to see the Chippendales with him, the girls and Bobby. Ricky couldn't have looked more out of place and I just don't get why he was there, as it's clear he wasn't going to be happy about it. I know the producers probably told him to go, but he could've said no. As soon as a Chippendale dragged Jess up on stage I knew there was going to be trouble. Ricky was already looking mardy and then he just walked out. It was so unnecessary and Sam was completely right to call him a "brat". I just find it hard to get my head around. I love my husband so much and would never let a TV show tarnish what we have. Nothing is worth putting your relationship under that amount of pressure. Jessica is so lovely and calm, but Ricky - not so much.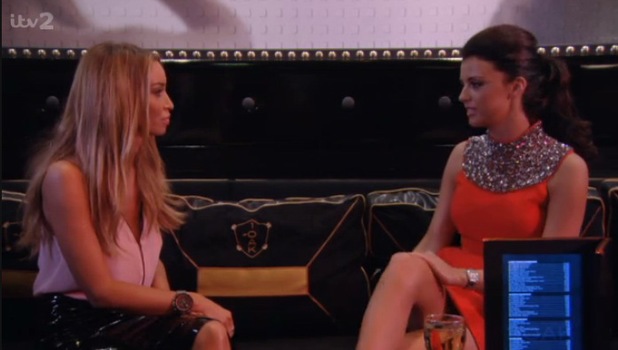 I never used to like Mario, but my opinion totally changed when he was on
Celebrity Big Brother
. We got to see the real Mario and, for the first time ever, I wasn't totally sticking up for Lucy during
TOWIE
. It seemed a bit weird when she was chatting to Mario at the bar. She's certainly not as white as white. Her conversation with Lauren Pope was so awkward too. To be fair, I am surprised at Lauren for going there with Mario. As she walked off, Lauren remarked: "We all know what you've been up to..." There have been rumours of Tom Pearce and a female cast member getting up to no good in the back of a limo. Hmmmm, was this related?
We also saw the introduction of Elliott Wright. It's great to have a new Wright on the show. My husband knows Elliott and says he's really funny, so I'm looking forward to seeing more of him. Sam was certainly delighted when he walked through the door. I wonder if they'll end up getting together?! Finally, I've heard rumours that Amy Childs might make a return to
TOWIE
. I think it'll be good for her, as she's disappeared off the radar a bit while focusing on her new dresses and tanning ranges.
The X Factor: Judges' Houses
I love this stage in the competition the most - but also hate it the most too, as I always end up crying! I cry tears of joy when the acts get through, then tears of sadness when others don't. On Saturday night we saw Sharon and Louis make their decisions. Sharon was helped by Robbie Williams, who I just love a little bit more every time I see him. He's just got it, hasn't he? Louis, meanwhile, was helped by Shane Filan, Nicole Appleton and Sinitta. I'm sorry, but I think he should've stopped at Shane. Nicole hasn't really rocked the music world as far as I'm aware. And as for Sinitta, I'm wondering if this is the last time we'll see her on the show...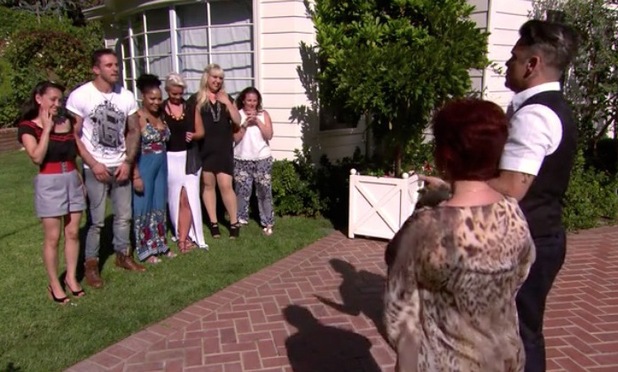 Sharon put through Sam, Lorna and Shelly. I don't feel Sam gave the best performance and felt she was a bit screamy with her high notes, but she deserved to go through. Lorna was great too, although I was so distracted by her camel toe... I feel that Shelly is a poor man's Rylan Clark. She's definitely going to be the nutty one and I can't say I'm that interested. I was glad Andrea went. What was that high note all about? She may as well have just gone and got straight on the plane home. It really annoyed me when Zoe kept going on about telling her three-year-old daughter that she hadn't got through. If I told my three-year-old son that I was going through to
X Factor
lives shows, he'd reply: "Can I have a drink?" It means nothing to a child that young! Most of the population have kids and we all have to try and get on in life.
Louis, meanwhile, picked Nicholas - who is one of my favourites. He's just such a sweet boy and I loved seeing him tell his parents that he was through. He also picked Sam, who Nicole says has star quality (but coming from her, can we take that as gospel?), and then Luke. I'm not keen on Luke and he needs to wash his hair. I was surprised Giles and Paul weren't picked and definitely would've chosen one of them over Luke.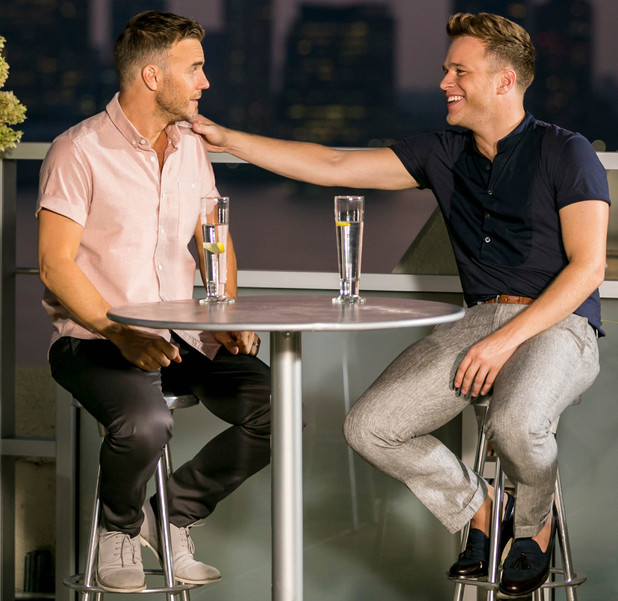 On Sunday we saw Gary and Olly pick the groups and Nicole and Mary J Blige pick the girls. Kingsland Road took a gamble and picked an Olly Murs song. It made me laugh when Olly said the lead singer sung it better than him! Rough Copy are my fave group, so I was pleased they went through and Miss Dynamix were really good too. Since then,
SeSe has revealed she is pregnant
. I'm guessing the other girls knew and didn't want her to say anything in case it jeopardised their chance. I'm not sure how it's going to work though...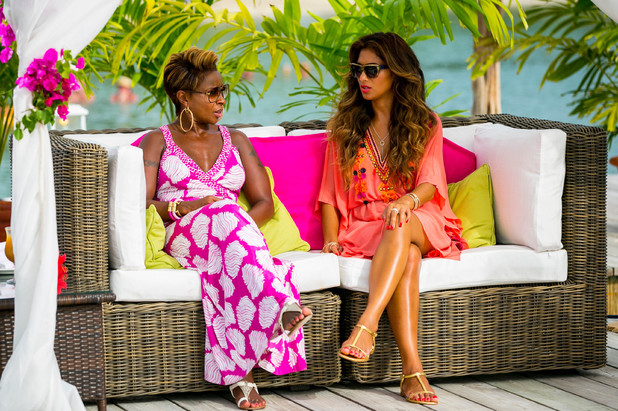 Finally, Nicole put through Tamera, Abi and Hannah. I am shocked that she didn't put Jade through and personally feel it is because of her image. She's not the conventional pop star and, in this day and age, it's sh*t if that is the case. Her voice was great and so unique. I also felt really bad for Melanie, but I can see why Nicole sent her home. She doesn't have fun when singing and seems so concerned about hitting the high notes. Sadly, she seemed desperate. I really love Abi, as her voice isn't too bellowing. Sometimes you just want to chill with a gentle voice - she's clearly very talented too. I adore Hannah, as she just makes me smile. She's a diva who knows what she wants and her voice is great. Bring on the live shows!
Peter Andre: My Life
Peter has announced that this is the last series of his reality show, and I have to say, I think it's the right choice. Now Emily is pregnant, she doesn't really want to be in the public eye and I can't imagine her family would want it either. But the show does make me laugh! After all this time, Peter is still so funny and comes across as completely genuine. This week, however, was the first time we've seen him struggle slightly with his parenting.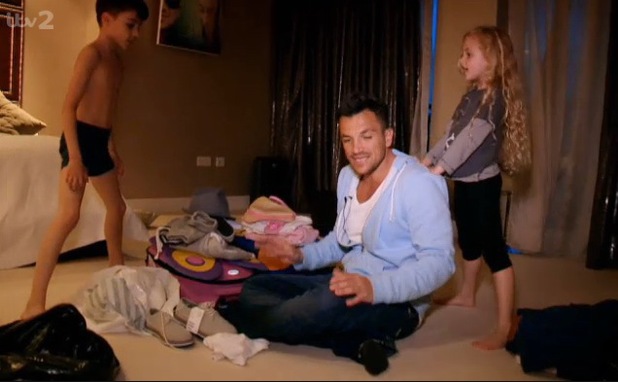 Peter normally makes everything look so easy, so it was nice to see that looking after kids is bloody hard work! Junior and Princess are absolutely stunning and weren't being naughty at all, they were just being a handful as kids are. Emily went and asked him if he needed help. Don't ask, Emily, he's a man - of course he needs help! Emily and Pete's lives are so different. She's sat downstairs calmly studying while he is surrounded by chaos as he films a reality show. They make a great couple though and she is just perfect.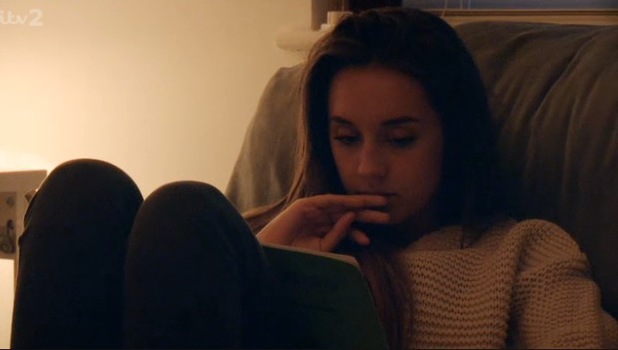 I did find the conversation about marriage between Princess and Pete interesting. Princess seems to think that you marry everyone you go out with (I wonder why?) and she couldn't quite get it that Pete and Emily weren't married. She even suggested that they are "almost married". Bless her! I'm sure she won't have to wait long, Pete will definitely marry Emily, especially now she is having a baby. I did have to laugh when he was being interviewed and Gemma from management said it was surprising that people are desperate to ask him about his personal life. I'm sorry, but I wouldn't want to read about a fruit drink campaign...
Geordie Shore
So the
Geordie Shore
stars woke up on Holly's 21st birthday to the horrific news that Charlotte's beloved goldfish Egg had died. Scrambled is still hanging in there, but Egg has gone. Charlotte then decided to get Egg cremated and made everyone go and scatter the ashes on the beach. I mean, does she come up with this herself?! It was hilarious, she's just so funny. My son begged me for goldfish and when one died, I flushed it. It was all stiff and horrible and I phoned up my husband screaming for him to come home and deal with it. That's a normal reaction, yet Charlotte got her's cremated!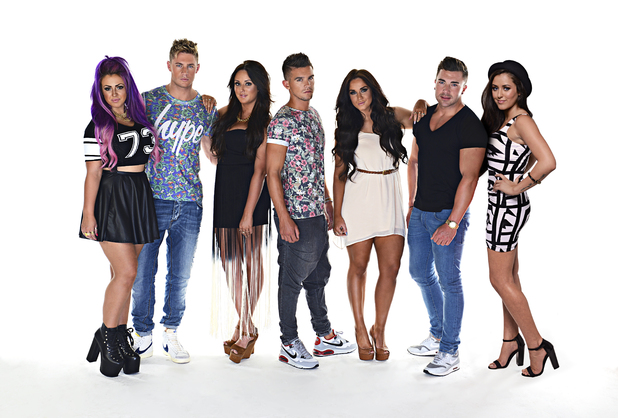 Holly had previously self-diagnosed herself with 'C*ck Fright' and hasn't been pulling. She looks amazing after losing so much weight, so I'm surprised by this. However, all that changed on her birthday night out and she pulled a man - we've got our Holly back! Meanwhile, I'm not really loving the new girl Marnie. She has been getting it on with Scott - which really annoyed Holly - and then pulled his best mate. My big question is where, is her cousin Sophie to sort her out? We all know from the wide press coverage why Sophie and Vicky aren't in the show at the moment, but it NEEDS to be addressed. They've literally just disappeared without an explanation.
Geordie Shore
is a reality show, so they should really be telling the viewers where they've gone. I literally love Vicky, she's my absolute favourite
Geordie Shore
star, so I really really hope she's back soon.
Do you agree with Nicola's thoughts? Tell us below, as the best comment from across the website each week wins £50!