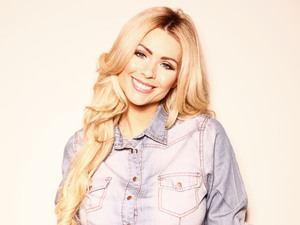 Nicola McLean blogs her favourite TV shows from the last week exclusively for Reveal.The X Factor
So I'm really not sure about this whole chair thing at bootcamp. It was like watching a game of musical chairs. I know it's supposed to add drama to the show, but I actually felt this new format at bootcamp quite cruel.
One minute these people think they're in, then it's snatched away from them. I just felt like the judges were putting everyone through, regardless of what they genuinely thought, just so they'd run out of chairs. Then it would be all dramatic when someone came on and did a good performance.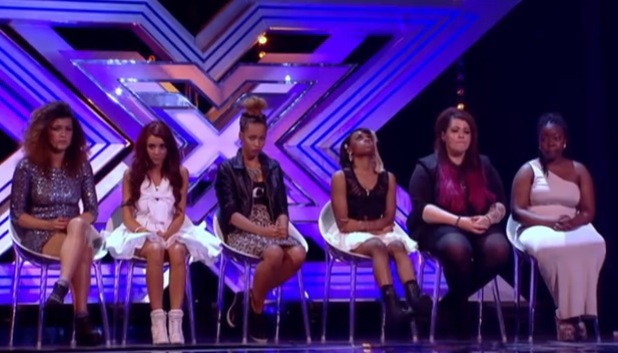 This weekend we saw who went through to judges' houses and, on the whole, I agreed with Gary, Sharon, Louis and Nicole's decisions. However, why was Alejandro Fernandez sent home?! He was Spanish, he was good looking, he could sing - he had it all! Instead, Louis kept Giles Potter in who just couldn't stop crying. Is this boy really ready for live shows? I would've got rid of him.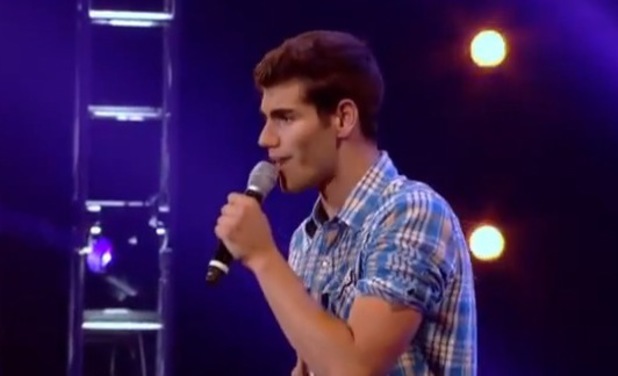 Again, we had a girl group formed out of the girl rejects and it was no surprise when they got through. I felt it was a bit contrived. I did agree with Tenors Of Rock being sent home, as they looked like a bunch of roadies! I'm also pleased yodelling Barclay Beales was shown the door. I mean really? Not good. I totally adore Sharon and loved it when Joseph Whelan threw a tantrum. Sharon told him straight and ordered him to sit back down. She definitely splits opinion and is a girl after my own heart.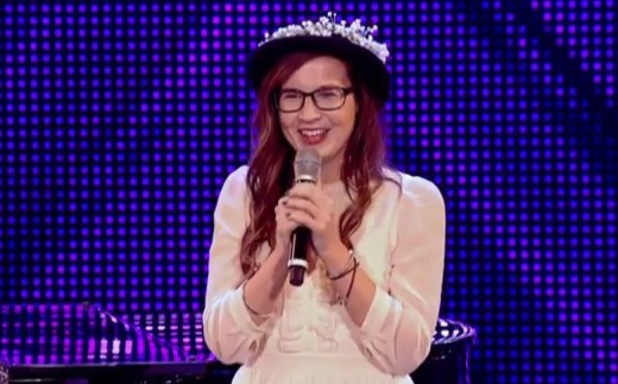 Did anyone see Amy Mottram? I don't know if it was down to bad editing but she was literally nowhere to be seen! I was surprised when Lydia Lucy was spent home, as she's a bubbly girl from Essex who is cute and has good style and a good voice. She made way for Abi Alton. Abi is my favourite, as she doesn't have that bellowing voice that some of the contestants - especially the Overs - have. I do miss Cheryl Cole and Simon Cowell, but I am enjoying this series. Sharon was very much needed, although I flit between liking Nicole and not. She's great to look at and does make me laugh when she goes all ghetto. Where do all these US accent variations come from?!
Strictly Come Dancing
I don't usually watch the full series of
Strictly
, I just dip in to see people who I like perform, but I'm determined to get into it this year. My mother-in-law is always telling me to watch it! Abbey Clancy - wow! It was the first week and she got all 8s from the judges. She has just got something, hasn't she? Her partner is great looking and I already think she could be a winner! Bruno said they had great chemistry and I have to agree. Peter Crouch had better watch out! Even Craig, who is usually harsh on the contestants, praised Abbey and Aljaz Skorjanec for their "gorgeous routine". She is definitely one to watch - I love her!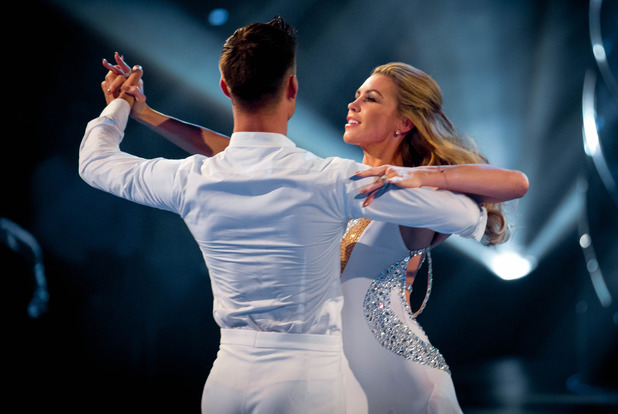 I don't watch
Hollyoaks
, but I'm already liking Ashley Taylor Dawson. Bless him, his wife is about to give birth and he kept dashing backstage to check his phone! Ashley works all week on
Hollyoaks
and fits
Strictly
in around it.
And
his wife is heavily pregnant. It really makes you realise how hard the celebrity contestants work on this show. I also really liked Fiona Fullerton, the Bond girl. She did the tango and was really good. Patrick Robinson from
Casualty
was great. I didn't know who he was, as I haven't watched
Casualty
since I was about nine, but he had the moves and seemed like a nice guy.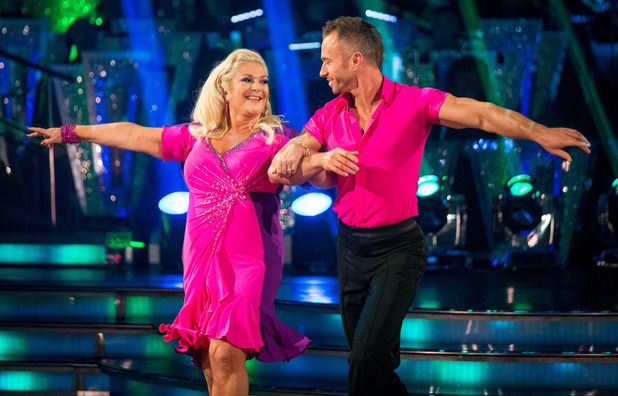 Overall though, along with Abbey, I loved Vanessa Feltz. She could literally talk her way out - or into - anything! She's older and curvier than some of the contestants, but she did a good job and scored 19 out of 40. Vanessa also told the judges that she was squeezed into a girdle. I think it was a bit too much information for them! I've always been an
X Factor
girl but I'll definitely be tuning in next week. I'll have to, I'm already obsessed with Abbey and Vanessa!
Piers Morgan Life Stories: Gloria Hunniford
I don't know that much about Gloria Hunniford, but as I like a real life programme, I thought I'd watch this. Oh my gosh, she is such an amazing and strong woman. She definitely went out and got her first big job and anyone with a career should look up to her. Back in the day, males dominated the broadcasting industry yet Gloria became the first woman to host a radio show. Girl power! I found it really interesting hearing about her rise to success. She is definitely and inspiration and worked so hard.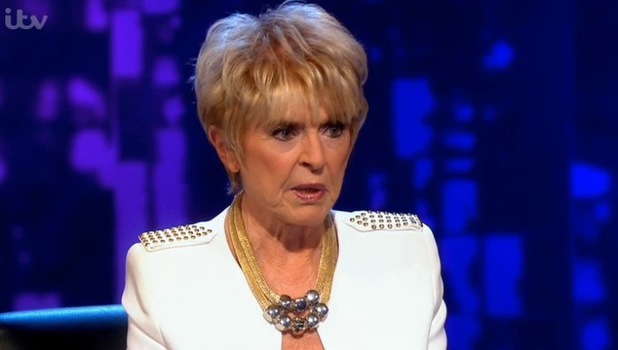 Sadly, Gloria also opened up about when her daughter Caron lost her battle with breast cancer. It was horrendous listening to Gloria. For a mum to lose her child at whatever age is just heartbreaking. Caron believed in guardian angels and Gloria said, no matter how stupid it sounds, a white feather appears in front of her whenever she needs Caron. It was so lovely the way she spoke about it.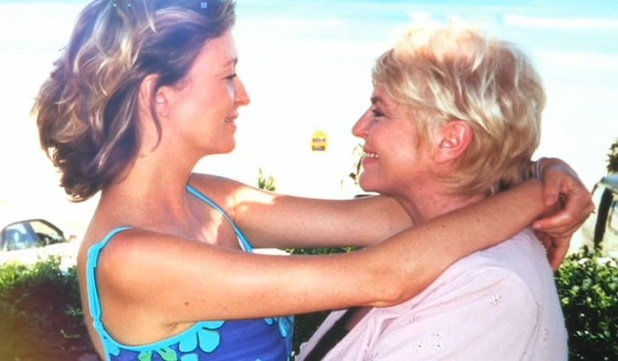 Caron's husband Russ married relatively soon after she died and there were reports at the time saying that Gloria had refused to go to the wedding. Gloria told Piers that that this simply wasn't true - both she and Russ decided it would be too difficult for BOTH of them. Gloria and Russ had a family meal with his fiancèe Sally and his sons before the wedding. I really admire Gloria, as I'm just not sure I could do this. She's such a dignified lady and Caron's sons - her grandsons - seem like great boys. I literally sobbed my heart out - I cried buckets and felt so drained afterwards - but am so pleased I watched this.
Being Paul Gascoigne
This programme was really badly advertised and I had no idea it was on. I found it by flicking through the channels and I'm really glad I stumbled across it. I know a bit about addiction through various experiences, including my own eating disorder, but it was so hard to watch. Gazza is a man who had everything, yet he is sadly drinking himself to death. He has a loving family, a whole nation behind him and top celebrities paying for rehab, but he just can't stop drinking.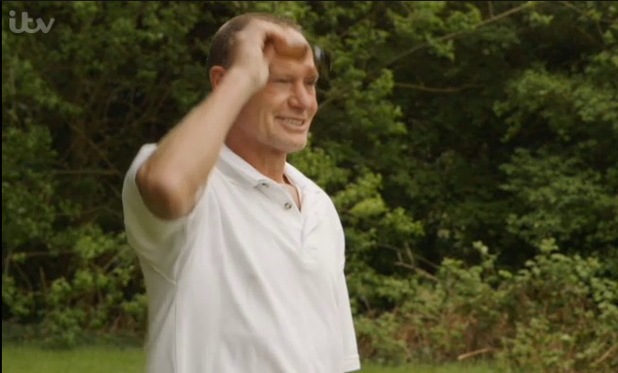 Gazza lives in Bournemouth and his flat was immaculate. He also suffers from OCD and everywhere was spotless. I like a bit of bleach, but this was extreme. It's definitely an eyeopener, as the general stereotype of an alcoholic is someone who lives in squalor. Despite everything, Gazza's ex-wife Sheryl and children Bianca and Regan are massively behind him. It was really lovely to see them saying such nice things about him. Gazza desperately wants to get back together with Sheryl, and being a hopeless romantic, I found part of me wishing they would reunite. But in reality, it's probably better that they don't. Sheryl is a beautiful woman and he has got such gorgeous kids, yet I just can't see Gazza staying sober. At the end, Gazza wrote a poem and proved just how talented he is on so many levels. It was so well written and was really sad. I cried watching it. It just proves, an addict will only turn their back on addiction when they're ready to.
Do you agree with Nicola? Tell us below, as the best comment from across the website each week wins £50!