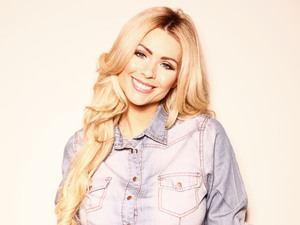 Nicola McLean blogs her favourite TV shows from the last week exclusively for Reveal.Sinitta on This Morning
Sinitta
went on
This Morning
to discuss how she felt about Simon Cowell expecting his first child with Lauren Silverman and she said it was like she's been cheated on. It was quite a weird chat because Sinitta didn't really say much and Holly Willoughby and Phillip Schofield had to keep interrogating her. I felt that there was no sense or point to her being on the show. Sinitta explained that Simon had called her up in the middle of the night to tell her his baby news. She said she woke up to his phone call and then she sent a cryptic tweet, saying: "Something has just happened...half miracle half nightmare!" And then the news broke the next day.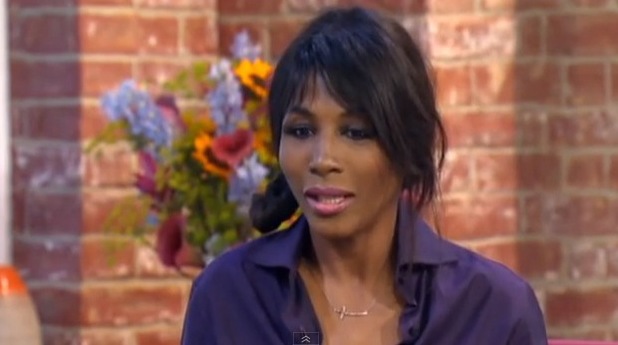 Obviously everyone picked up on her tweet and Holly questioned her about it, saying that she must have known that people were going to speculate about it. But Sinitta said the tweet could have related to her iPod breaking. I'm like, what is she talking about? Honestly it was so strange.
She also said that she wasn't sure how Simon felt about her discussing his private life and questioned if she broke a code. I find it hard to belive that she wouldn't have run it past Simon because they're so close and she gets an allowance from him. I love her but it was very strange. Maybe we'd all like a baby by Simon Cowell - but it ain't going to happen.
The X Factor
I'm so excited to have
The X Factor
back! I absolutely adore Sharon Osbourne, she's the best judge ever. I still miss Cheryl Cole after all this time but Tulisa is like a distant memory, I don't even remember her being on there! Why was she even on there? I find Nicole Scherzinger really annoying because she always makes everything about her. When acts are auditioning, she just stands up and swings her arms about and stuff. It just grates on me a bit.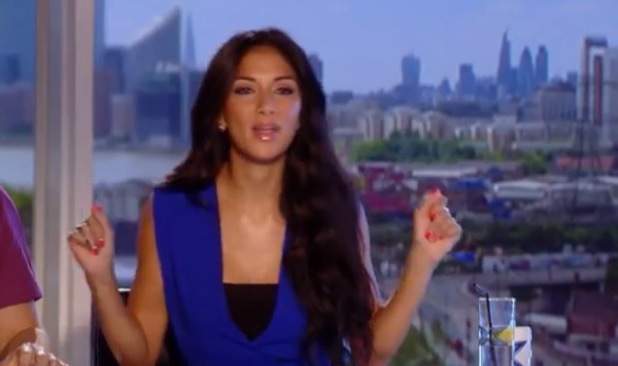 I also think that Gary Barlow is moaning a bit too much this series. He doesn't seem to be enjoying it that much, but what better job than to sit on the panel and listen to good and bad people sing? I think it's hilarious.
I really like Joseph Whelan. I'm such a softie, I sit there crying at all these things. He's great but he's not going to win it. I loved how Nicole got his little son up on her lap, so I do like her sometimes! I agreed that Hannah Sheares was the only one who could sing out of girl group, The Daisy Chains. Her friends were so awful saying they wouldn't be her best friends anymore. You've got to remember that they're 17 years old, but I thought it was very mean of them not telling her that she should go for it. When Hannah came back for her solo at Wembley arena, I though she did a great job and I definitely think she's going through to the live shows.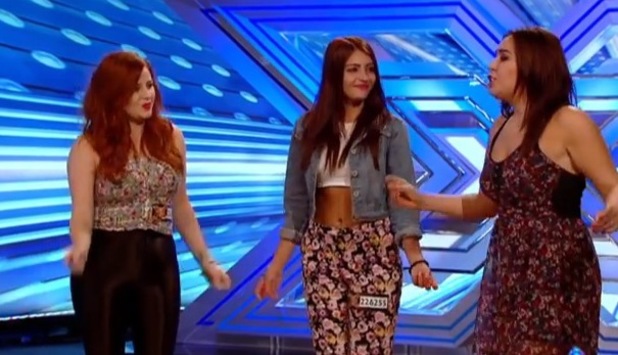 With Dynamics, I really liked the lead girl but I don't think the two guys were any good. She chose not to go solo when Gary asked if she'd ditch the boys. It was really admirable but also really silly. The music industry is so tough and if someone gives you an opportunity you have to take it. Obviously you can't be ruthless to a bad point, but they didn't have any chemistry and there was no need for the boys to be there. Let's see how that transpires at the bootcamp stage.
Tenors of Rock were great but I think they're more suited to
Britain's Got Talent
. I prefer the solo acts on the show, so I thought they were fantastic but just not right for this. I also thought Paul Akister was amazing, he's definitely one to watch. Shy personalities are not really a good thing but I think he'll go far.
The Big Reunion
I love this show and I like how they focused it on the tour in this three-part series. Liberty X announced that they wouldn't be singing again after this, but I don't know if we needed an announcement, isn't it already obvious? To be fair, there's no drama in that group and they all seem to get along really well, and they have since contradicted themselves saying they might have a future. Who knows?
Kerry Katona got lots of airtime as always, but she seems really happy with her fiancé George Kay and that's really good for her. She seems a lot different this time around. Kerry was also sensible and said that Atomic Kitten may not sell records in the future despite them having loads of fans and press.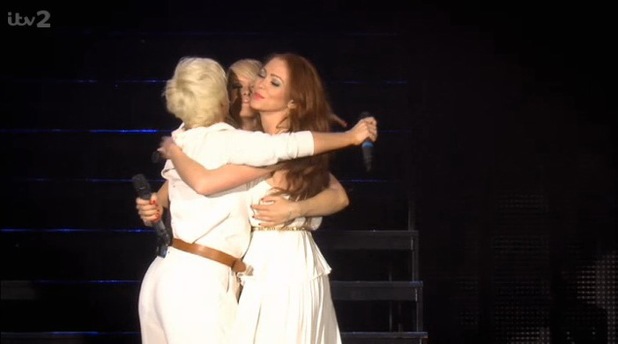 Kerry was being realistic about the group not having a record deal but Natasha Hamilton seemed absolutely furious! Natasha does appear to be very career minded. It's a shame how being on
The Big Reunion
has affected some people's family life and relationships with loved ones, like Natasha for example. And I've heard about the rumours with
Natasha and 5ive's Ritchie Neville
. There was no flirting going on during the show, but as long as he drops the accent, I don't mind!
All in all, it's quite funny. All the groups are starting to realise that life after
The Big Reunion
is not going to mean platinum discs!
The Magaluf Weekender
This show is mayhem, it's like
Geordie Shore
in Magaluf. It's just crazy! The second series follows four holiday reps - Jordan, Imogen, Jaime-Leigh and new boy Tobi - as they party the night away with groups of revellers from the UK. It's absolutely repulsive viewing! I've never been on a girls' holiday and I think for most of the people, it's the first time they've been away from their parents. I feel really sorry for Imogen though. She was dating Jordan but they split up and she's clearly still in love with him. It's quite sad.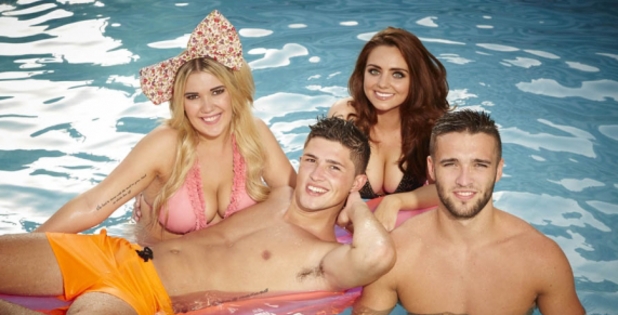 There was another holiday rep called Brett, who has now left, but Tobi works much better for the show and I think he's going to ruffle some feathers. Jaime-Leigh is really pretty and I did laugh when she got really drunk at work and had to be taken home. It's something I would probably do, to be honest. I think I'm watching this programme thinking I would be the best holiday rep in the world, but I would probably end up divorced, so it's just not going to happen!
Do you agree with Nicola's views? Tell us below, as the best comment from across the website each week wins £50!