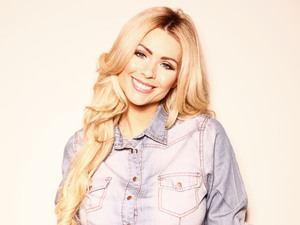 Nicola McLean blogs her favourite TV shows from the last week exclusively for Reveal.
Geordie Shore: Going Down Under
This episode was the same as all of them; they all got drunk and had sex. But they did have a house party and I've never actually been to one before, so I was really jealous. I'd love to go to a
Geordie Shore
house party - although I probably wouldn't come out alive because we all know what a lunatic I am! Their house party was more like swinging to be honest. Gaz and Scott slept with pretty much the entire room and Vicky pulled Dan the personal instructor, which I'm really happy about because I love Vicky. Vicky and Charlotte are my favourite girls in there. I've met Vicky through Twitter and she's so lovely, but I think they try and make her seem a bit too superior on the show. I'm glad she's back to her best after her split with Ricci. I never liked him. I thought he took that 'VIP' edge off Vicky and I never understood why she didn't see through him sooner and kick him to the curb quicker. I've heard rumours that Charlotte is going into the next
Celebrity Big Brother
house and I think they should put Vicky in there with her too, if that's true.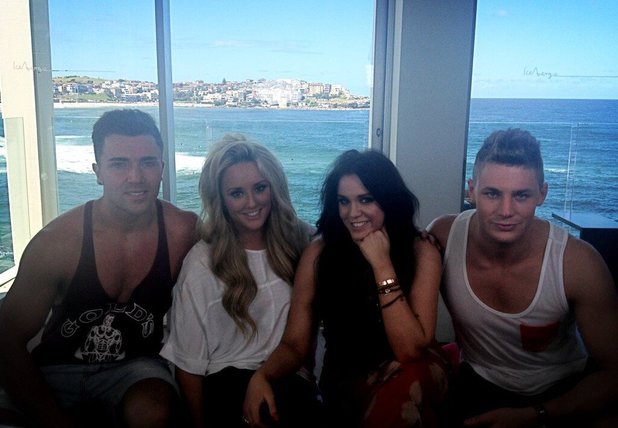 Sophie was never really one of my favourites, but I think we are really missing her
now that she has been axed from the show
. I think it's a shame she's no longer in it. I've heard that
Sophie's cousin Marnie is joining the cast instead
, so that will be interesting because we definitely need some more feisty girls in there. I was thinking recently that I think they should do a
Geordie Shore
meets
TOWIE
type of show. How amazing would that be?!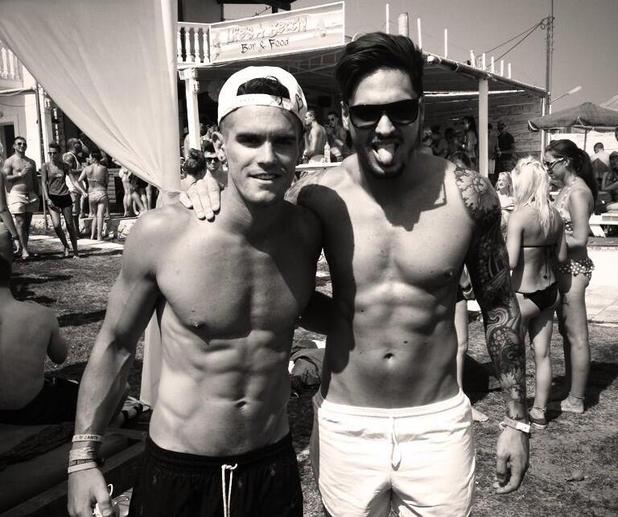 Ramsay's Hotel Hell
I don't know what made me watch this because I have the worst gag reflex in the entire world, but I love watching Gordon because he's so dry and so blunt. There was an American hotel called the Roosevelt Inn and the owner was a guy called John who was an absolute eccentric lunatic! His wife Tina didn't know that he was going to buy the hotel and it was dreadful. She did everything in the hotel and all he did was dress up and be really nuts to the guests. The rooms were so bad I would have left in a second. I'm not a snob but hotels have to be clean and I get really stressed out when décor has a mad design or pattern on it, so I would've had a mental breakdown in this place.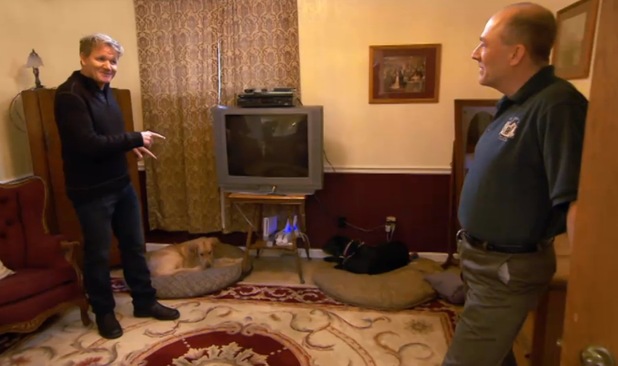 Gordon and John spent the first half of the show in complete dispute. The place was absolutely filthy and Gordon even got some of the previous guests to come back and put on x-ray glasses where they detected bodily fluids in the rooms. It was the worst thing you have ever seen. I'm actually not sure if I even want to stay in a good hotel ever again! Also, I don't know when Gordon Ramsay became a marriage counsellor because he seriously spent the whole programme trying to counsel John and Tina, who were at breaking point fair enough, but it was almost like watching
Jeremy Kyle
! So not only did Gordon turn around their business in the end, he saved their marriage too and now they go on date nights and are really loved up. It was quite amusing and out there, but I love shows like that.
Here Comes Honey Boo Boo
This was the first time I'd ever watched
Here Comes Honey Boo Boo
. I'd never really heard of the show before and apart from the fact that I couldn't really understand anyone in it, I did really like it. They put subtitles at the bottom of the screen and you do actually need them! In this episode Sugar Bear – the dad of the house – was in hospital so Honey Boo Boo was being looked after by her sisters and, at one point, she started cleaning the kitchen work surfaces with a mop. I had to laugh because then she opened the fridge and started cleaning in there with the mop too! I couldn't believe it. The whole family is so overweight and they have the worst manners. They're just passing wind constantly, which I don't find funny. It's one of my pet hates. I was horrified because these are young girls who are supposed to be becoming young ladies but they think it's OK to do the grossest things.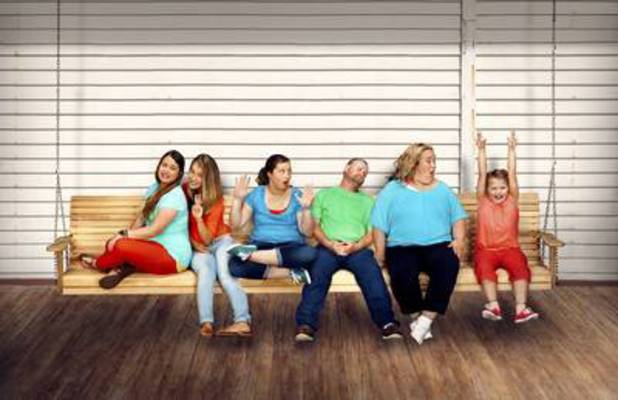 The girls decided to throw a bridal shower for their mum because she was having a commitment ceremony with Sugar Bear and the guest list for the shower was Katie Hopkins' worst nightmare. I was sitting there in hysterics at the way they were reeling off these names like Jenna-Louise and Britney. It was brilliant. Then they all went to this wedding dress shop to try on bridesmaid dresses and the owner looked mortified as they were passing wind again and spraying Jessica's feet to stop them from smelling. I didn't know whether to laugh or cry! But the bridal shower was secretly my idea of heaven because there was just pizza, pizza and more pizza.
It is one extreme to the other in America though. You've either got the most perfect looking Kardashians having a reality show or you've got Honey Boo Boo and her overweight family. But I did really like Honey Boo Boo. I thought she was really cute and I'll definitely watch the show again.
Dispatches: Celebs, Brands and Fake Fans
This was basically an undercover operation to 'out' celebrities tweeting about brands on Twitter, but it started with a guy saying that you could make anyone a phenomenon through the power of social networks. What I found difficult to understand though, was why this is a bad thing because obviously times are changing. This
Dispatches
guy put a fake band together and set out to see how many YouTube hits he could get on their video. He ended up getting over 100,000 hits but he did this by going to Bangladesh and buying likes from a 'click farm'! It's crazy, but it works.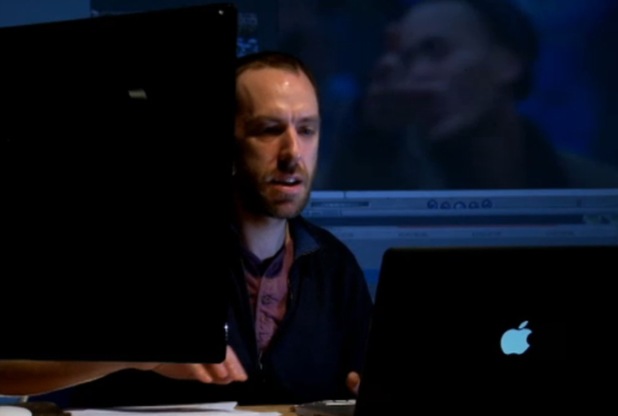 Then they moved onto the issue of celebrity endorsements. Now, I have never bought followers on Twitter. I know celebs that have done, but please, £50 for followers? I'd rather go out and buy a dress. It's ridiculous, but apparently the more followers you've got, the more likely it is that brands will send you stuff and pay you to tweet something for them. So this show was saying that if a celebrity is being paid to tweet it's almost like false advertising to their fans. I've never been paid to tweet but I might send a thank you message to someone on Twitter if I have worn a dress they've designed and I liked it. I always make sure I'm honest and tell people if I got it for free. I won't tweet about something that I don't actually like or wouldn't wear. I mean, when Cameron Diaz or someone rocks up to a premiere, she hasn't bought that jewellery or that dress.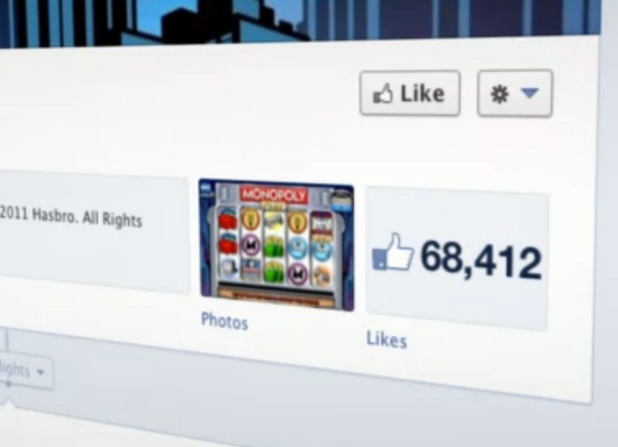 Fair enough this programme was entertaining, but I actually don't see the big deal. I'm not embarrassed to say on Twitter that I get free things given to me, if I like them. If I don't like the products, I will just send them back.
Do you agree with Nicola's views? Tell us below, as the best comment from across the website each week wins £50!