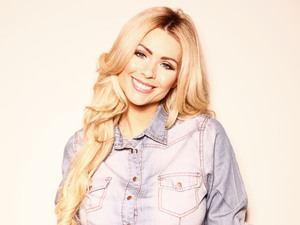 Nicola McLean blogs her favourite TV shows from the last week exclusively for Reveal.Chelsea Lately: Simon Cowell
So Simon Cowell appeared on US chat show
Chelsea Lately
two days before reports of him fathering a child with US socialite Lauren Silverman broke, but you wouldn't have known it! He was so relaxed and happy that I'm wondering if even he knew about the baby?! Now I love Simon Cowell and he can do no wrong in my eyes. The reason
The X Factor
isn't as good anymore is because he's got 'the x factor' and he's not on it!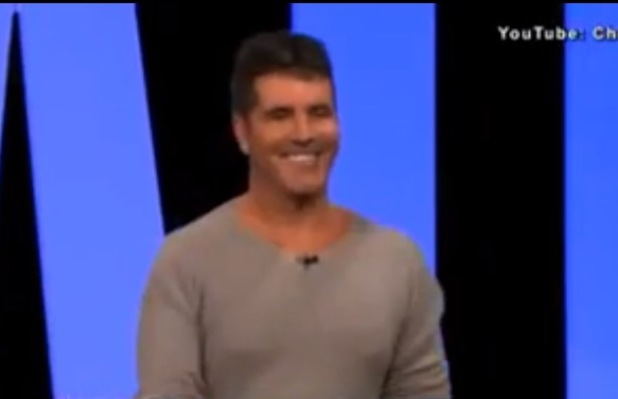 But seriously, do we need to know that he hurries up during sex because he can't wait to have a cigarette?! Cigarettes are seriously important to him, but they can't have been that important a few months ago... Simon also admitted that he likes a drink. I love it that he drinks. Can you image him drunk? That would be hilarious! The trouble is, he also confessed to having vitamin drips and vitamin shots. But before you panic that he's gone all American on us, Simon also admitted he he had a vodka while on his vitamin drip to balance it out. He's a man after my own heart. I stop at the shop on my way home from Bikram yoga to pick up a bottle of Prosecco!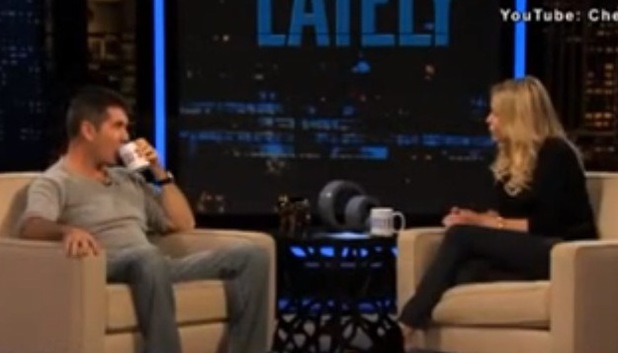 Simon was mainly on the show to promote the US series of
The X Factor
and to talk about One Direction. I love One Direction and think they're lovely boys. I met them a few years back on
The Xtra Factor
and Harry especially was really nice. I wasn't surprised when all the stuff about him becoming a ladies' man came out! Chelsea, however, doesn't seem much of a fan. Through gritted teeth she said: "You're to blame for them. I don't know where I would be without them." Hehe!
Celebrity Masterchef
I don't usually watch
Masterchef
, but I like cooking and celebrities so thought I'd give it a go. I ended up really enjoying it. The episode I watched had Jo Wood, Katy Brand and Janet Street-Porter. I was on the panel with Janet on the
I'm A Celebrity
spin-off show a few years ago and she is a really lovely woman. Watching her on TV, you think she's a dragon, but she's really not! You've just got to get her humour. She's brilliant.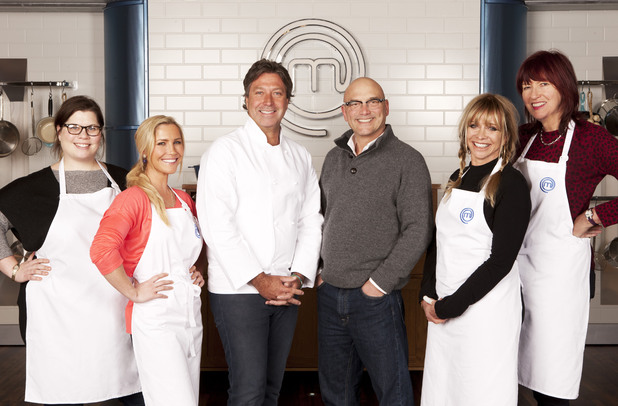 Jo, Katy and Janet had to cook a two-course meal for previous
Celebrity Masterchef
finalists Andy Peters, Lisa Faulkner and Christine Hamilton. Christine was very sweet and quite pleasant about everyone's meals. Andy, meanwhile, took it SO seriously and clearly enjoyed critising the food. I would've been annoyed if I was cooking for them. They are three celebrities who did well on a reality show, that doesn't mean they are qualified food critics or chefs. Lisa also rocked up with no make-up on, hair scraped back and an old woolly jumper. These people are slaving away to serve up a gourmet meal and then she turned up looking like that... Everyone did really well but there were a few salads, which I don't really see as cooking. Mind you, I've been on
Celebrity Come Dine With Me
and let me tell you this, cooking and pre-recorded shows don't mix. You get the director asking you, "can you just open the oven door once more" which can have serious consequences if you're baking something that needs to rise! Jo was sent home and I felt sad for her. I know I'm the queen of reality TV, but it's interesting that she's taking part in everything going since her split from Ronnie. She didn't do any of this when they were married. Perhaps she still wants to be part of the hustle and bustle of celebrity life?
I Love My Country
I recorded the pilot for this quiz show, so was interested to watch it. Now, Gaby Logan presents but David Walliams presented the pilot and I must admit, he was hysterical. I had such a great day filming it and David was so lovely. The quiz is all very tongue in cheek with Frank Skinner and Mickey Flanagan as the team captains but, although Gaby is a fantastic sports presenter, she's just not that funny. David would've done a better job.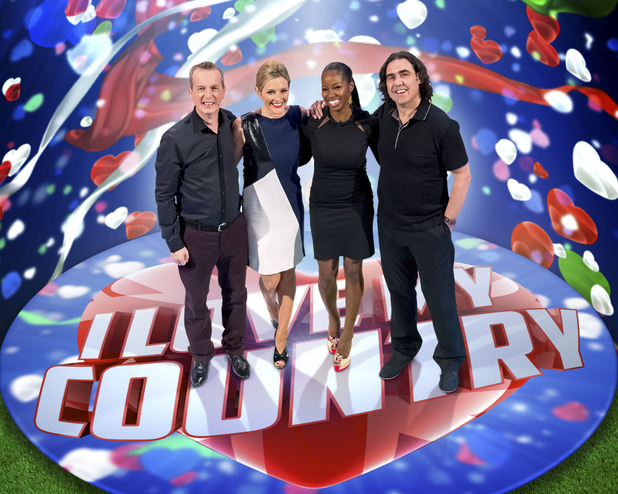 It was a good show and Jamelia was the house band. I really like her - my husband Tom and her ex Darren used to play together and she's really sweet. She had to sing things such as the
Gavin & Stacey
theme tune and the teams had to guess what it was. The thing with the BBC is that they like to use their own for all their shows. For example, Ricky Norwood from
EastEnders
was on one of the teams and Tom Ellis was on the other. I don't watch
EastEnders
, so didn't know who Ricky was. Tom was good looking, which was nice, but I think it was crying out for someone like
TOWIE's
Arg. In one game, they had to stick a Yorkshire pudding on different areas of the map. It was supposed to be funny...but it just wasn't. They needed someone like Arg who wouldn't actually know where Peterborough is. Helen Flanagan would also be a great choice. Or me! I did the pilot, so they should've picked me! It was good fun, but I wouldn't exactly be buzzing to watch it again.
Supernanny: NBA star Mike James
I was flicking through the TV channels when I came across a repeat of this old US Supernanny celebrity episode and it was brilliant. Mike James is a US basketball player and he literally had the biggest house ever. It was ridiculous and beautiful! Mike and his wife Angela had four daughters aged seven and under and, unlike other
Supernanny
episodes, they weren't actually unruly. It was more a case of Jo Frost being there to teach Mike how to be a dad.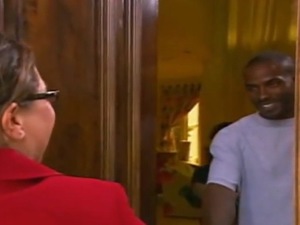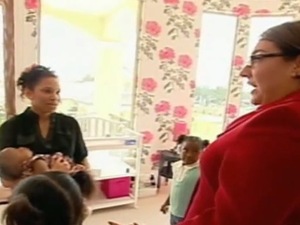 Although they had a nanny, Mike and Angela's house was chaos. I've seen this a lot with celebrity parents who have a nanny. No one really knows who is looking after the kids, as they're running off to mummy, then daddy, then the nanny. I see myself as the sole carer of my kids, unless I verbally hand them over to someone else - even if it's to my husband Tom. That way, I know who has them and where they are at all times. At one point, they actually lost the eldest child and were running around the house looking for her! Supernanny was shocked that they had a pool without any alarms or gates, but thankfully the girl was safe and in the basketball court with her dad.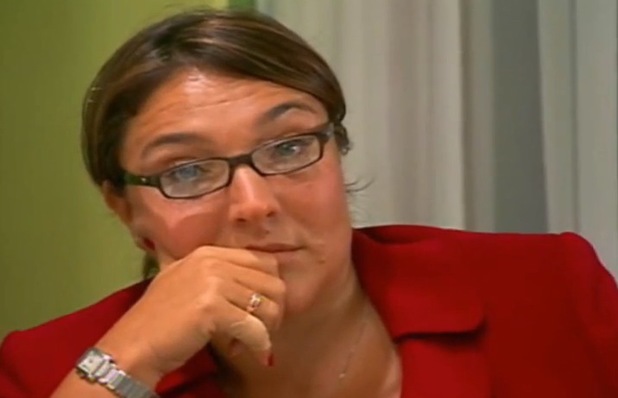 This man was really rude to Jo. Angela was doing a good job but she was run ragged as she also ran her own business. Mike told Jo that Angela's biggest challenge was being away from him! He also told Jo that she would never know what she was talking about until she has her own kids, but she rightly pointed out that he'd called her to their house! I would've told him to f*** off! Jo had alarms fitted to the pool, which would be activated if someone fell in. She asked Mike to jump in to show the girls how it worked, but he refused so she pushed him in as banter. He went crazy, storming off and cursing at the camera! These girls just had no routine. They were all sleeping in the playroom together on a sofa, even though they each had a bedroom about the size the upstairs of my house! But Supernanny worked her magic as usual and everything was sorted out in the end. I do wonder how it gets to the stage where someone like Mike needs Supernanny. I do it myself with no drama and, when things get crazy in the house, I reign it back into place with bed times, manners and safety. But then I don't have a huge celebrity house for my kids to get lost in!
Do you agree with Nicola's views? Tell us below, as the best comment from across the website each week wins £50!