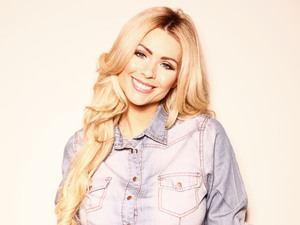 Nicola McLean blogs her favourite TV shows from the last week exclusively for Reveal.Geordie Shore
The gang have gone Down Under and, I know they 'go down under' during every series, but this time they literally have and are in Australia! It's crazy how famous they are over there - I heard they needed 24-hour security! Ricci and Dan have gone, which I'm pleased about. Vicky is my favourite and is back to having a laugh and being single again now she's split with Ricci. I really couldn't stand him when they were together. I do get the impression she's still not over him though! She kissed another guy and ended up crying her eyes out. They were a genuine couple and she can't just turn those real emotions off.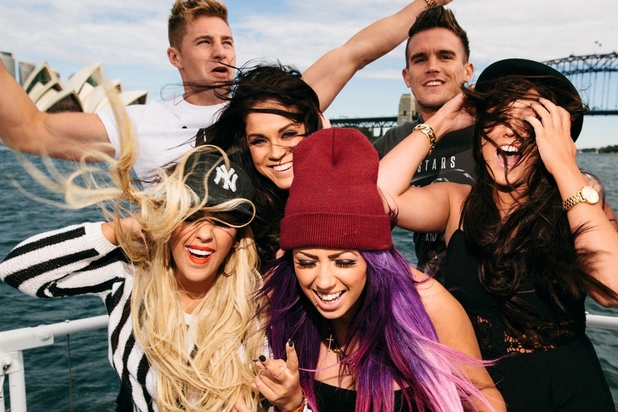 Holly looks incredible and Jay has returned for a flying visit. How great is that for him?! He gets a First Class ticket to Oz and the timing is perfect for Vicky. It seems he has a new girlfriend though, so as much as I'd like him to get back with Vicky, I don't want him to if that's the case! Charlotte, meanwhile, also has a new boyfriend, but I really want her and Gaz to get together and make a proper go of it! I must say, while on the subject of Charlotte, I was a little bit put out by a recent comment she made. She said she was turned down for
I'm A Celebrity
because producers "don't want any
Geordie Shore
stars on it". She then argued that they'd let "porn stars and page 3 girls" on so should've been allowed. Firstly, I don't recall any porn stars being on the show and, secondly, posing topless is hardly the same as porn so shouldn't be dumped in the same category. I love the girl, but was a little pissed off!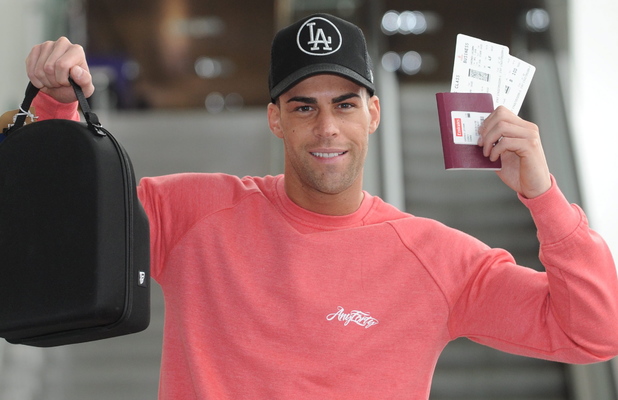 To be honest, nothing ever changes on
Geordie Shore
- they get drunk and have sex! There's no need for them to travel around Oz, as they may as well be anywhere! For some reason I feel bad admitting this, but it is my favourite out of all these shows. They're just so real and the girls don't pretend to be something they're not. I am, however, slightly concerned that
Sophie has been axed for "alleged offensive behaviour"
, not to mention
Holly and Vicky's recent arrest
. I am not condoning bad behaviour at all, however, I do feel as though the producers should take a bit more responsibly. They're put in a house and plied with alcohol for our own entertainment, after all...
The Only Way Is Essex
TOWIE
fans have been desperate for a wedding and they finally gave us one...sort of! Carol and 'Big' Mark Wright renewed their vows and it was lovely. Jess sang and everyone looked gorgeous. I've met Carol and Mark before and they are one of those couples you would hope to be like in 30 years time.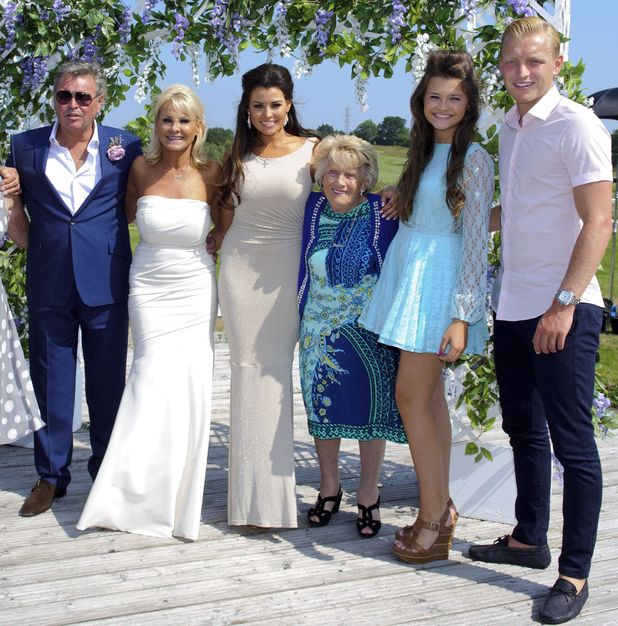 Jess took Ricky back and, I'm not going to lie, I'm not sure it's the right decision. There's just something about Ricky that makes me uneasy. Jess has often been on the sidelines, but she became a main character this series and I really like her. I had hoped she would be a poster girl for those who stay strong and don't take back their cheating men, but if she wants to give it another go, who am I to judge? Although there is clearly love there, I'm just not sure there is passion. Mario and Lucy, however, certainly do have that spark! I can't believe I'm saying this, but when they were chatting, for a split second I found myself wishing Mario hadn't been such a dick as they are great together. He f***ed up, and he knows it.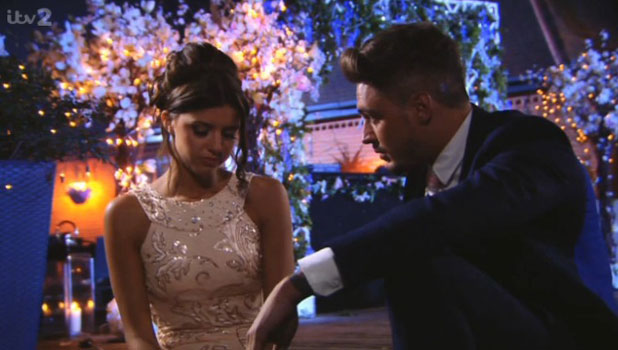 I think Sam and Joey's split this series was definitely the right thing for them both. I was surprised when he told Sam that he was so happy, as men usually say what they think the woman wants to hear - in this instance: "No, I'm not ok. I miss you." But good for him for telling the truth and not stringing it out any longer. The Arg and Gemma situation does my head in. She just needs to say no and stick to it. It's human nature and goes back to childhood. If I kept saying no to my children and then repeatedly went back on my word, they'd never take no for an answer! Basically, don't say no and then have a roll around in the bushes!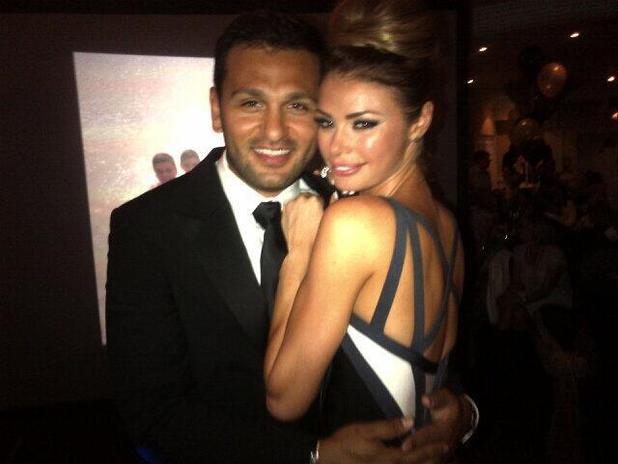 Finally, off screen,
Chloe Sims has started dating nightclub entrepreneur Joe Fournier
. She is so happy, but I don't think we'll see him on the show. Chloe is very sensible and knows only too well that if you put every aspect of your real life up like that, bad things can happen. While it's great for viewers, relationships can suffer under the strain. All in all, this was a brilliant series and
TOWIE
is back to its best. Bring on the next one!
Big Brother
So it's all about Hazel and Daley. He has a girlfriend who he lives with on the outside and happily went off into
Big Brother
- and then appeared to KISS another girl, namely Hazel. His poor girlfriend appeared on
Big Brother's Big On The Side
and was interviewed by Emma Willis (who I now have a massive girl crush on). It was literally heartbreaking and she broke down during the interview. She's even threatened to leave the country!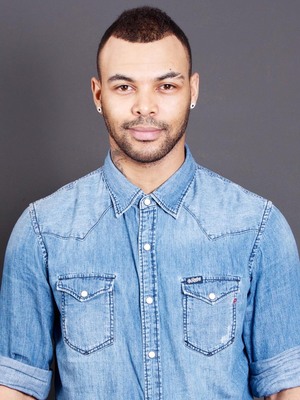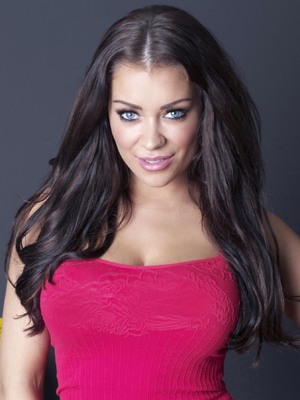 I'm really angry with Hazel, as she knows Daley's got a girlfriend but has still gone there. He told her not to go near him, as there was err..something going on in his trousers...but she still went there. Where is the Girl Code? I appeared on
BBBOTS
too and told Emma that, quite frankly, I think it's disgusting. I also asked the psychologist, Judi James, whether she thought his girlfriend would take him back, and unfortunately she thinks she will. His girlfriend started off saying she definitely wouldn't, but then she said they would need to get together and talk afterwards - which makes Judi think she won't dump him. He's embarrassed her in front of the entire nation. I must say, I am literally loving Gina throughout all this. I couldn't stand her when she first went in, but she's completely won me over. She's not afraid to tell Hazel how it is at all! She's so outspoken and honest. She's got to win (even though I don't think she will!).
Update
: Since Nicola blogged her views,
Daley was removed from the house for "aggressive behaviour" towards Hazel
.
Football's Suicide Secret
BBC3 have got a big campaign at the moment to raise awareness of mental illness, and I couldn't applaud it more. It's still very much a case that in this day and age we categorise people with mental health problems. "She's got an eating disorder, that's ok. He's a schizophrenic, that's not ok." Last week, they showed a documentary about the secret battles with mental illness that many footballers face. It was hosted by Clarke Carlisle - who has suffered with clinical depression and alcoholism in the past - and it is his mission to get the league to take mental illness seriously.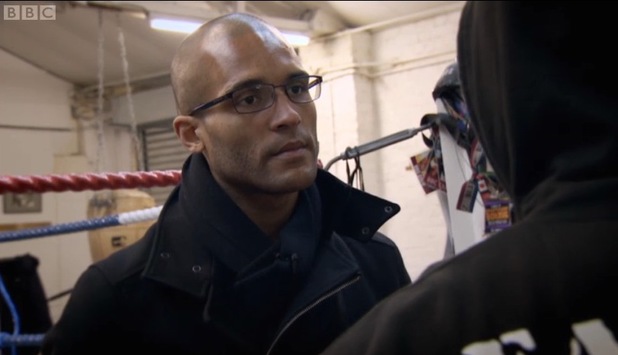 This programme was such an eyeopener. They spoke to the sister of Gary Speed, the Welsh footballer who took his own life in 2011, and showed footage of him laughing and having banter hours before he died. Literally, you just wouldn't have known - even his family and wife didn't know he was suffering with depression so badly. Footballers are often given a bad press and can be linked to gambling, OCD and sex addiction, but when you break it down, it's no surprise. Starting out at 16, they have all responsibility taken away from them - even down to what they eat. Their career is then full of huge highs and massive lows and, when it's over through retirement or injury, they realise they have nothing. Interestingly, there was a 16-year-old talented rugby player on BBC3's equally great show,
Don't Call Me Crazy
, and he'd had a breakdown due to his desire to succeed.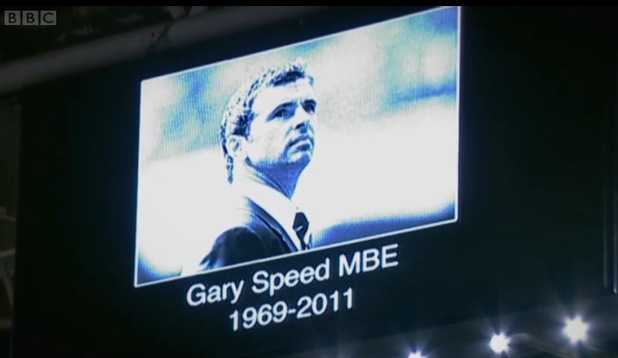 It definitely made me sit up and take note, especially as the wife of a footballer who has taken the season off to launch his own business, and as a mum of a little boy who is in Chelsea FC's Academy. Rocky is extremely talented and adores football. At seven, he has made the commitment to train four times a week, sometimes six, and as parents we are pleased he's keeping fit and has got a hobby that should keep him from getting up to no good when he's a teenager. But this programme has got me worrying and wondering - are we just setting him up for a fall?
Do you agree with Nicola's views? Tell us below, as the best comment from across the website each week wins £50.