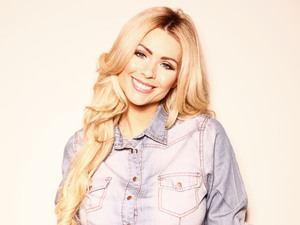 Nicola McLean blogs her favourite TV shows from the last week exclusively for Reveal.
The Only Way Is Essex
I really thought Gemma Collins was over James 'Arg' Argent but the episode proved that she clearly isn't. I can't believe Arg went around telling everyone about their liaison. I think Arg really wants a trophy girl and because of the fame, he can have one. He's going on personal appearances and these good-looking girls are throwing themselves at him, and I think Gemma embarrasses him because she's a little bit bigger.
But let's be honest, when the fame dries up for Arg, he would be a very lucky man to have Gemma because she is great and he's not going to have all these girls running after him when
TOWIE
finishes. I really like Gemma, I find her so funny. I think she really does like him, and I think he gives her mixed signals. She's clearly a really emotional girl. I'm definitely team Gemma but Arg's laugh makes me cry with laughter!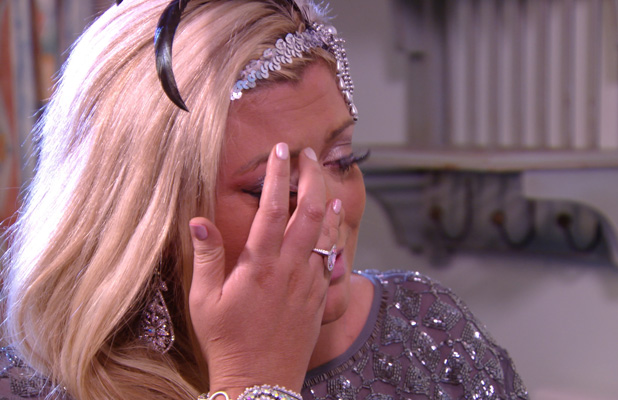 I enjoyed Carol Wright's hen do. What an achievement to have 30 years of marriage - I can't wait for that to be me and Tom. I was glad to see Debbie Douglas back. I love Debbie and Carol's friendship and I think the older women are really funny. They're not just talking about boys all the time and who's cheating. When the stripper came out, Debbie pulled his pants down and Nanny Pat got a lapdance - she had a hot flush and said she'd be dreaming about it all night! As for Lucy Mecklenburgh and The Wanted's Max George, I just can't wait to see this unfold. Are we going to see Max on
TOWIE
? We had one of the McFly boys on the show before, so we might get Max on. I can't wait for that and I think they're a really good looking couple.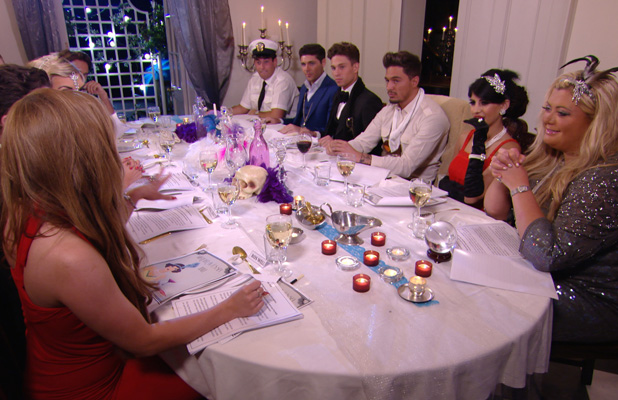 I was happy to see Jessica Wright smiling again and I think she's looking better than ever at the minute. She's dressing so much better, her make-up looks really good and I can't wait to see next week if she gets back with Ricky Rayment. I hope she doesn't, but I've got a feeling they well. Meanwhile, Abi Clarke's birthday was a recipe for disaster. There was so much tension around that table, it was like a relaxed version of
Jeremy Kyle
. I though Mario Falcone was going to kick off when Dan Osborne said the comment about him being sneaky. Mario is just causing trouble and he loves it. He's managed to establish a big role on the show now. It is too much, he's going to cause trouble with everybody but bring it on, I love it, I love a bit of trouble!
This Morning: Katie Hopkins
I watched Katie Hopkins' debate on children's names with my mouth wide open. This has got nothing to do with the fact that I called my children Rocky and Striker, because you know I couldn't give a flying f*** whether Katie thinks I've picked intelligent names or lower class names. I don't care, I love my children's names and I'm standing by that. What offended me so much is that she would admit to judging any child, and the fact that she's slagging off her child's classmates.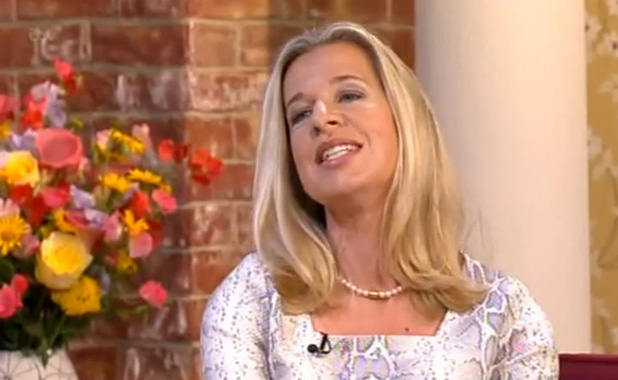 She irritates me. Does it matter why you called your child that name, you choose it because you love it. She's called her children India, Poppy and Maximillion – she really is the worst snob in the world. What's irritating me more than anything is that clearly
This Morning
knew she was going to come out with these views and they knew the publicity it would cause. Why has a seemingly intelligent debate turned into slagging off children? And they've allowed Katie to get fame and she doesn't deserve it. She's going to be the new Samantha Brick and end up going into
Big Brother
.
I also don't see why
This Morning
are asking if they should bring Katie back? Why, so that they can insult viewers even more? They want to bring this woman on to insult people? She even said that she doesn't like footballers' names. Well, is that a dig at me because I've tweeted her and she doesn't tweet me back? My children don't go into school late, they've always got perfectly good uniform and Rocky just got his SAT results and he's well above average in his class. What would she say to that? That a boy called Rocky can't be intelligent? I bet I'm a better mum than Katie Hopkins could ever be. She's horrendous. Vile, vile, vile and I'd love to come face-to-face with her. She wants to be famous and she's going the right way about it, but worse than that, it's a shame that she feels the needs to get fame by insulting children. She's a tw*t, I hate her.
First Dates
It was the first time I watched
First Dates
and I loved it. It's all set up around the restaurant and everyone in the restaurant is single and on their first date. I can't work it out, if it was me and Tom on our first date, I would never have let people film it. It was just so cringeworthy and at points felt really uncomfortable to watch, but it was brilliant.
There was one date with Phil and Lucinda. Lucinda was so annoying asking for her wine to be aerated. I've never heard of this before and I had to Google it to see what it meant. Then there was Philip who told her that he had no underwear on! Lucinder had wine-stained teeth and she had this angry look on her face, she looked like she was going to stab him. She was the most annoying person to watch but it was really, really funny.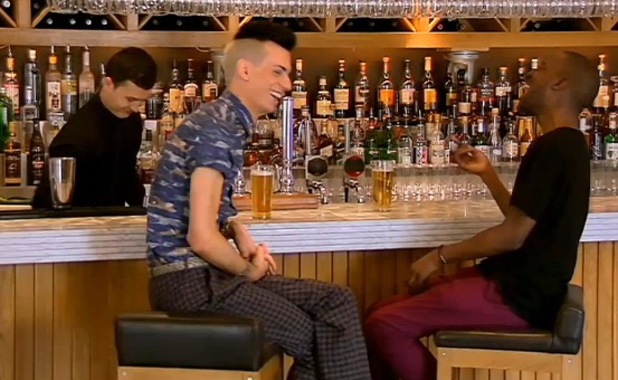 There was also this gay couple called Leon and Marcus but it seems like one of the first things Leon admitted was that he had HIV. Would you really say that on a first date? Marcus handled it really well, and as Leon was explaining it, he was nearly crying. I've worked out that the things people most talk about on first dates are HIV, no underwear, being a topless model, meeting
Peter Andre
before he was famous and a girl getting drunk and having sex with another girl. There was another date with Shaunie and Rajan and they were the most argumentative, attention-seeking people I've ever seen. They spent the entire date arguing, and while Shaunie went out to smoke, she phoned her friend to say it was the worst date ever. It was outrageous - but I'll definitely be watching it again!
Don't Call Me Crazy
Mental health is so broad and so important and it really needs to be highlighted. When you're known for having a mental health issue everyone thinks that you're crazy, but having shows like this, especially for young people, opens people's eyes to the real issues. My friend Maria Fowler just attempted suicide a few weeks back and I was constantly texting her while she was in hospital before everyone else found out about it. It's so sad because, on the surface, what has Maria got to be depressed about? But that's the point because it's an illness and such a hard subject. I've got a mental health issue because I've got an eating disorder, and it affects so many people and no one wants to talk about it. This programme focuses on a unit which looks after young people with depression, eating disorders, schizophrenia and OCD.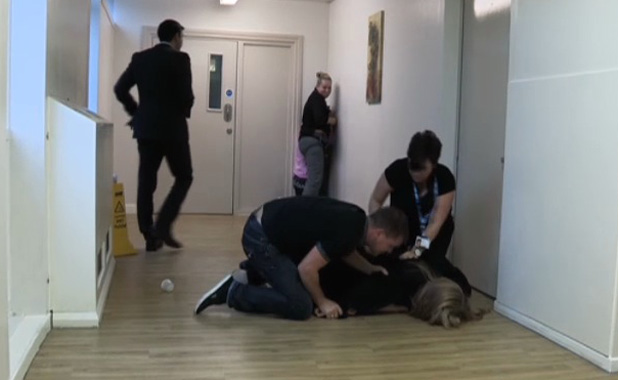 The one who struck a chord with me was Beth because she had an eating disorder and suicidal thoughts because of it. She was placed in the unit and she ended up being sectioned towards the end. She seemed so happy and lively but obviously looks can be deceiving because she is self-harming and starving herself. She kept q diary to see how long she could go for not eating and it had gone past 100 days. It was so sad. It was really difficult to watch. She was refusing to eat and they put her on a meal plan but she wouldn't get on the scales. I really understood it because I remember when I had to admit that I had a problem, and I still can't get on the scales now, so I could see the fear in her eyes.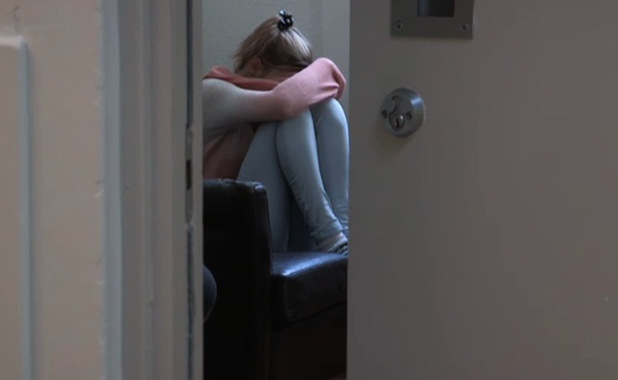 There was another girl called Gill, she tried to kill herself so many times because she didn't get on with her mum and dad. She'd have to be wrestled to the floor, and she even escaped while in there. She was found hours later taking an overdose and had to be bought back to the unit. When you see someone with such desperation it's so sad because you don't know if they are ever going to get better in the end. It was hard to watch but it was so interesting. There was girl called Emma with OCD her room had to clean all the time, otherwise she thought that something would happen to her mum. After six weeks she made such amazing progress and she got to leave. It was so sad, I really did cry. It was lovely watching her mum take her home. It must be so awful as a parent because you feel helpless, but it was a nice ending that she got to go home.
This show just highlights how these things can spiral. It's really good that there are units like this one because when Maria took an overdose, she had to stay in hospital for three days because of liver damage fears and, when she left, she just went home. She just tried to kill herself – after three days on a drip, you're not going to be cured. It's good for people to see that there are units out there that specialise in this kind of care, and that they can get help.
Do you agree with Nicola's views? Tell us below, as the best comment from across the website each week wins £50.