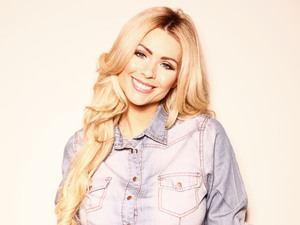 Nicola McLean blogs her favourite TV shows from the last week exclusively for Reveal.
The Only Way Is Essex
I was really pleased that Charlie Sims stood up to Ferne McCann this week because he was right. Chloe has every right to stick up for her family and you shouldn't talk about your partner's family like that. On Saturday (29 June) it was the anniversary of Frankie and Joey Essex's mum's death and Chloe stepped up as a mother figure to Frankie and Joey. They're really close, so she has every right to want to protect them. I think it's terrible the stick she is getting for it. I was actually out with Frankie, Chloe and Abi Clarke on Saturday night. All of them are such lovely girls. I was also quite shocked that I liked Abi because I'd slagged her off a bit before, but actually she's such a nice girl, so I feel really guilty.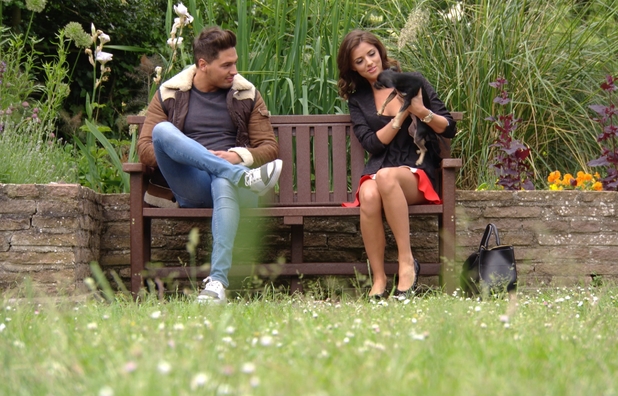 Mario Falcone is always so composed, he's so annoying! I think he's trying to be the Spencer Pratt of
TOWIE
and deliberately going out of his way to cause trouble. I did chuckle when he was so chilled during his argument with Lucy Mecklenburgh and she was running around the park like a woman possessed. It was hilarious. I would be shocked if she has actually done this sex tape after only knowing Dan Osborne for such a short period of time. I reckon they have actually made one though. To be honest, I'd heard rumours of their sex tape before Sunday's episode aired and I'm not even from Essex! Everyone is talking about it like it's common knowledge. I think Dan has still managed to come across quite well through it all, but Little Chris shouldn't have told Mario – although I think it would have come out anyway.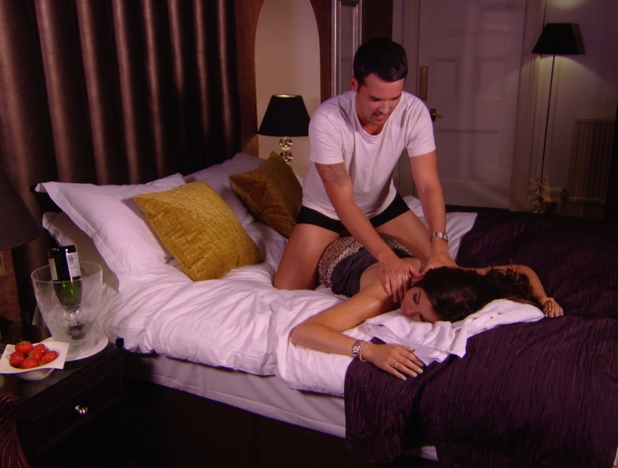 The story of Joey and the monkey is boring me now, but not as much as Ricky Rayment! Honestly, I could not even watch the scene where he was massaging Jess Wright. I couldn't believe it when Jess said that when they're together she thinks of him with other girls and then he said 'Well, they certainly didn't get a massage'. I would have smashed him in the face if he'd said that to me! But overall, I'm loving this series of
TOWIE
. I think it's really stepped up again and I'm back to enjoying it. I was a bit worried about whether I would after the last series!
Tonight: The True Cost Of Beauty
I was absolutely horrified watching this. I get Botox and this was about people who buy fillers online and administer it themselves. It's illegal to sell because it's not regulated in the UK or the US and this young man bought it and he injected his own face. The first time he said the results were great, but the second time his face went hard and he couldn't see. It's taken him two years for his face to go back to normal. You've never seen anything like it - the pictures they were showing were awful! Another woman got her bum injected with filler and it was so bad that she lost her hands and her feet and she was in an induced coma for two whole months!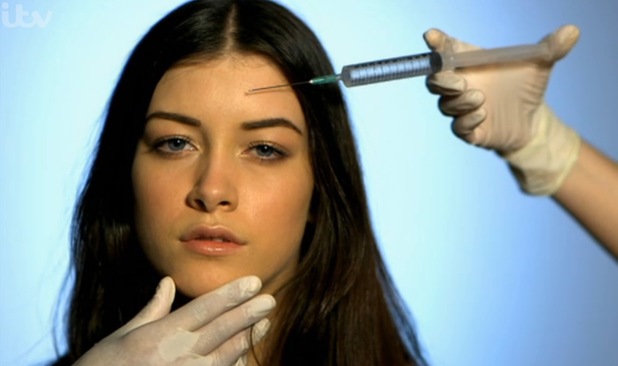 They showed the good side of Botox too. There was a lady who had suffered from bad burns from a house fire and she itched so badly because she wasn't producing any sweat through her sweat glands, so getting filler and Botox was able to change her life. You just have to be careful and go to someone reputable. It was horrific watching it though. It definitely made me doubt getting it again. It was one of those programmes that did make me think 'What are you doing to yourself?' I probably wouldn't ever not have Botox, but it was still really horrific to watch.
The Cube
Louis Smith was up first and he was so competitive. Athletes are really funny people in that sense, they're naturally so competitive. I should know, I live with one! Louis really wanted the jackpot and he did go for it. He went down to two lives and I honestly thought that from the pressure on his face, he was going to combust. He was so stressed out! There was a game called 'The Barrier', which was a tough one, but I thought it suited his strengths because it was about balance. Then he went down to one life and I thought he would be absolutely livid, but I was really pleased for him in the end because he walked away with £50,000 and that's a lot of money.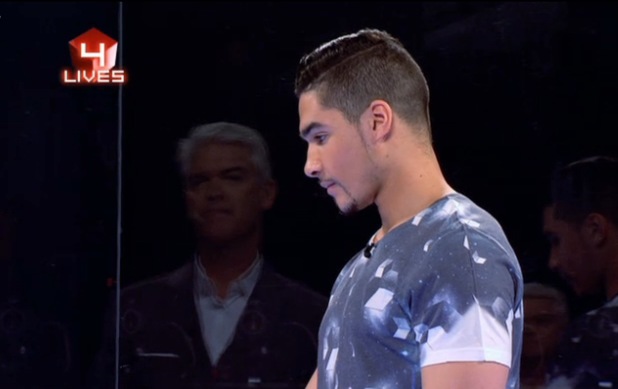 Mark Wright was up next. He's my husband's friend and he's such a lovely boy, but I know how competitive he is too. He used to be signed as a footballer to Tottenham, so he's an athlete by nature. He didn't do very well though, as he only got £1,000 and I was quite shocked about that. He had his brother Josh there, who is a professional footballer and his Dad, who's a football agent, and Jess as well. They're all so supportive and such a lovely family, so I was hoping that he would get the jackpot and it would be a really good success story. I was gutted that he only walked away with £1,000.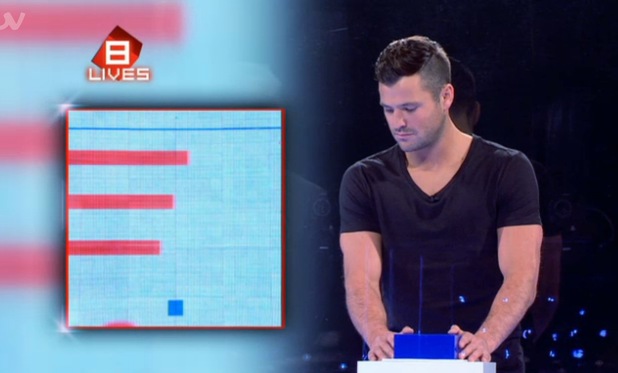 I would love to do
The Cube
, it's a great show and it's so interesting. I did
Total Wipeout
before and it's a bit along those lines.
Your Face Sounds Familiar
This was honestly the worst show I've watched, I was so annoyed! It was supposed to star our 'favourite' celebrities, but I hardly knew any of them. It really scraped the barrel. It's basically
Celebrity Stars In Their Eyes
, but we're meant to believe, as the viewing public, that these celebs have no choice in what they sing and that it's a machine that picks the singers they have to perform as. I don't believe that for a second though. Do they think that we're that dumb? Denise Lewis did Tina Turner and it was just poor.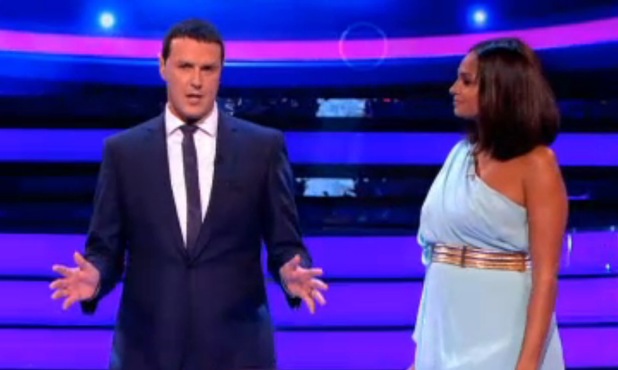 I love Paddy McGuinness and I love Alesha Dixon, but they didn't have any chemistry together. I love Emma Bunton, but the judges were saying all the typical judge things to say like 'You've been on a journey'. Really?! It was like watching
Celebrity Stars In Their Eyes
on acid – although I've never tried acid. I was bored by the second person, it was absolutely rubbish.
They were trying to hype up the moment at one point when they announced which stars the celebrities would be singing, but it wasn't even a big deal. I mean, these celebs are only doing this to get paid, they're not doing it because it's the love of their lives like the contestants on
X Factor
. It really annoyed me. I will never ever watch it again, it was that bad. It needs to be taken off air immediately. If you thought
Splash
was bad, this is much worse!
Do you agree with Nicola's views? Tell us below, as the best comment from across the website each week wins £50!