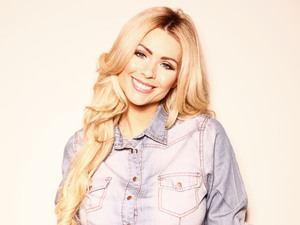 Nicola McLean blogs her favourite TV shows from the last week exclusively for Reveal.Katie Price: Daybreak
This was the first time I've ever watched an interview with Katie Price and she's seemed so mellow and different. Katie is a pro at giving headlines and knows what to say to get her name out there, she's brilliant and fun like that, but she just seemed so relaxed and calm. Katie went on
Daybreak
without wearing any make-up, which is fantastic. Ok, so she's probably too dark and her lips look a little full, but she is such a pretty girl and clearly doesn't need to wear loads of slap. The overall feeling I got was that Katie is very contented - and I feel really happy for her.
Katie was on the show to promote her new novel 'He's The One', but let's face it, all we really want to read is her forthcoming autobiography 'Lipsticks, Love and Lawsuits'. I'm going to pre-order it! Speaking to Lorraine Kelly,
Katie said her autobiography is "disturbing" and follows on from her marriage to Alex Reid
. That is a very powerful word and I can't help but feel that her marriage with Alex has somehow damaged her.
Katie has said herself that Alex was a rebound
, and she did get with him when she was vulnerable following her split with Peter Andre. She just seems rather subdued these days and never talks about sex in the way she used to, which is interesting. I really think she's found her Mr Right though and is clearly happy. But we need to see her bump! Stop hiding it, Kate!
The Only Way Is Essex
Ricky Rayment went for me on Twitter last week after
I said he was an idiot for cheating on Jessica Wright
. Please listen, Ricky, I was commenting on the show. If you put yourself and your life on a reality show, you have to expect people to comment on it. I've been there myself, although never on a show where I have access to my phone and can instantly see what people are saying about me. You have just admitted to cheating on your lovely girlfriend, Ricky! What does he expect?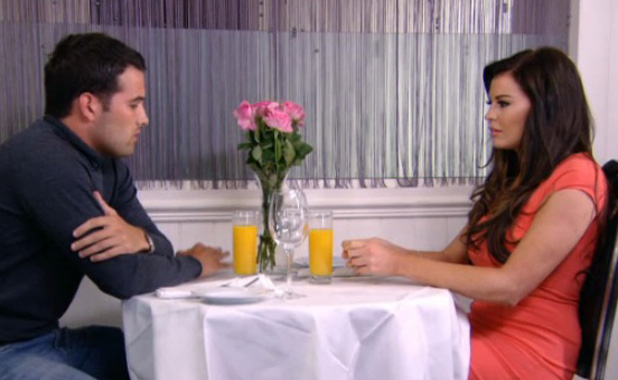 Jess is so sweet and came across so well, especially when she was talking to Mario. I was shocked at the end when
Mario muttered that he has never lied so much
. This clearly insinuated that Ricky did cheat on Jess with more than one girl. If this is the case, I hope that Jess will leave him - although I don't think she will. Most people on shows like
TOWIE
always take their cheating partner back, so Jess could be one of the first not to. It will be a shame if she does. Saying that, I know he didn't cheat, but I don't think Joey Essex and Sam Faiers will get back together. They made a sweet couple, but Sam always seemed too mature for him. She acts older than me - and I'm about 10 years older than her! It was interesting to hear Joey say that the letter Sam gave him had nothing nice to say. Sam later tweeted a copy of the letter and it was really sweet. This just proves that you have to remember:
TOWIE
is a TV show and we shouldn't get so involved! (It's very hard not to though...)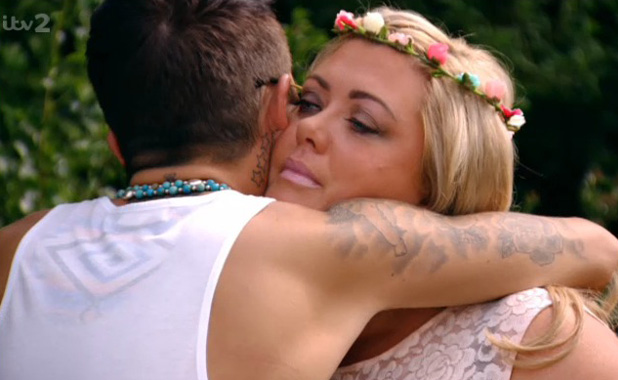 Gemma Collins' split with Rami Hawash came out of the blue! She hasn't really said much about him during this series and now they've broken up. I love Gemma and really think she deserves better. Although she's obviously going to be upset about it, as a viewer, I'm glad they've split. For some reason, Gemma always seemed quite serious when she was around Rami, but she's much much funnier when she's single. Hopefully we'll see her get involved with the girls and Bobby Norris more!
The Man With 10 Stone Testicles
This should've been a story of pity, and it should've been incredibly serious, but I actually found this poor man's situation so absurd that I couldn't help but giggle and squirm. When they said Wesley Warren Jnr was from Las Vegas, Nevada, I just thought: "No sh*t!" Something like this would only happen there... Obviously, I did feel sorry for Wesley and wondered why no one had stepped in earlier to help him, but I was astounded when he said he was going to sell his testicles on eBay. That just made me think that he was almost looking for publicity and headlines! He did get his benefits stopped when he kept making money out of interviews though, which shows just how different the US is to the UK...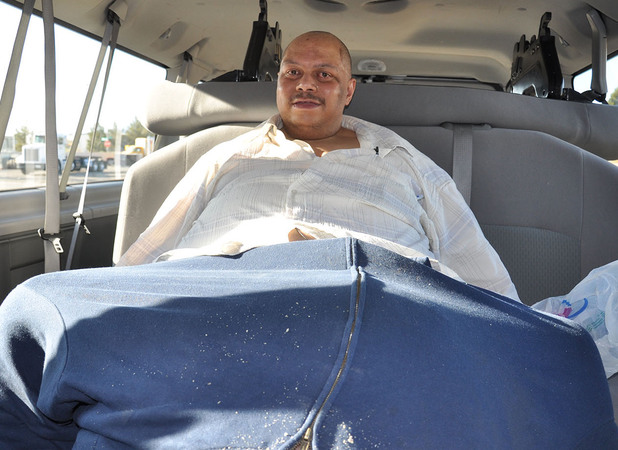 If truth be told, it was all a bit much for me and I spent an hour gagging, hiding behind my hands and giggling. This man was about 39st, so take off the 10st testicle growth, and he was still 29st. Wasn't the nicest sight, especially when he was naked and looking for his penis... And what was with dressing them in a hoodie?! That is only going to draw attention to them, Wes! Bless him. I couldn't believe he was given antibiotics in an effort to cure his problem - like antibiotics were going to help! Eventually, a surgeon stepped in and funded his treatment free of charge, which was nice. Wesley, however, has said that he isn't happy with the results as he has been left with a 1-inch penis. Come on now, surely that's better than having 10st testicles! I did see the programme through to the end but it was too much. I like shows like
Embarrassing Bodies
, as although gross, they can help people and raise awareness. But how many people in the world exactly have 10st testicles? *Shudder*
The Girl With Seven Mums
This documentary just left me feeling really sad for Ellie Sharp, the 10-year-old girl with seven mums. The first thing that occurred to me was how intelligent and articulate she is. My niece is 11 and she would never talk the way Ellie does. It's almost like she was speaking as a journalist and I was really taken aback by it. The poor little girl was so very desperate to go to a normal school, but her dad Philip won't let her. He did a very good job of making out he wasn't controlling, but it's clear he is. I do understand that he doesn't want to expose his kids to some of the horrible things other children can say and do, and even I wanted to home school my son Rocky for that reason. But my husband Tom made me realise that it's not really normal and that he would be so much better in a school environment.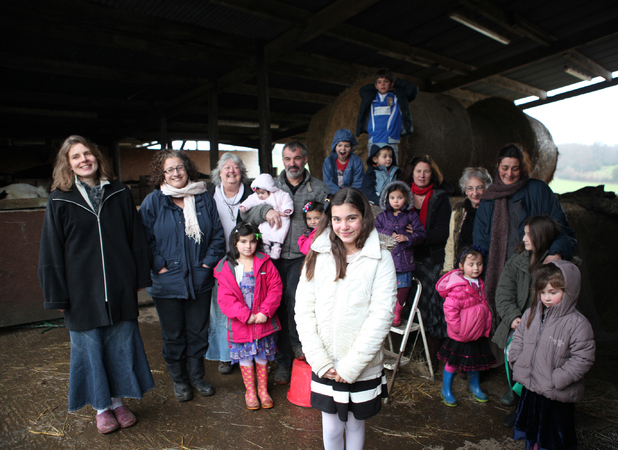 The thing is, Philip was worried about Ellie and her younger siblings growing up too quickly - but she is already so grown up. A child of 10 shouldn't be talking about debut so maturely or being so fair and two-sided about everything. Children aren't like that! But the main thing is, I just found it weird that she had all these different mums: A yard mum, a cooking mum, a fun mum...the list went on. And then there was Tracey - who she "doesn't really know". When 'cooking mum' was making dinner, Philip was kissing another of the mums in the kitchen. I'm not a jealous person, but that would've made me want to pick up a kitchen knife! I just felt Philip used God to justify everything he did. God says I must do this, so I will. God says I must to that, so I will. At the end, the narrator said that one of the mums had left and that the family had moved abroad to "re-evaluate their situation". You're broke and you've got to provide for 18 kids and seven adults. What's to re-evaluate? I know I shouldn't judge, but I just can't help it. Keep these shows coming though, as often I feel that 'Nicola's world' is not very normal. Shows like this prove to me that it is!
Do you agree with Nicola's views? Tell us below, as the best comment from across the website each week wins £50!
Read more:
Lydia Bright shows off her new long, brunette hair at London party
Read more:
TOWIE's Ricky Rayment breaks down in Jessica Wright's arms: preview