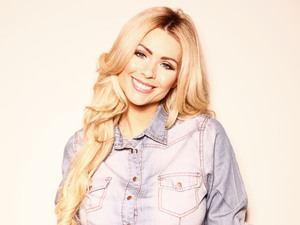 Nicola McLean blogs her favourite TV shows from the last week exclusively for Reveal.The Only Way Is Essex
So it was Chloe Vs Billie last night, but despite the huge row, I actually think they were both in the right. They were both standing up for their families, which anybody would do. I'd always have my sister's back, even if deep down I knew she'd done wrong. I must admit, I was upset to see Chloe lose it like that and then receive a lot of negativity on Twitter. Chloe is usually so happy and laid back and knowing her as I do, I do feel it may have been cleverly edited to appear more one-sided. Unfortunately though, this is the risk you take when you give yourself up to the power of editing. Sadly, the bottom line is she didn't come across very well with all that shouting and swearing. I seriously doubt that she stormed out the way it was filmed though. Knowing Chloe, she was probably had to dash out to do the school run. The only person in the wrong is Joey. He should stop involving his family in his and Sam's relationship so much - while also trying to turn them against Sam.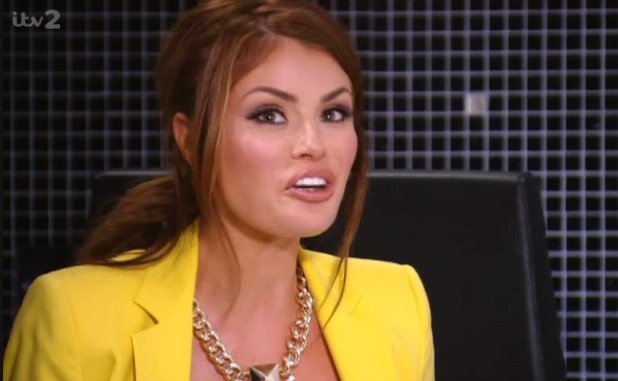 Mario is pissing me off at the moment. I'm fed up with him trying to work out who told Lucy about him cheating. I'm bored of it! Ricky did look as though he was sweating a bit though, especially when Mario said, "Silly people shouldn't be saying things when things could be said about them". Jess is a real gem from a very tight family. I hope for his sake Ricky hasn't cheated on her. Big Mark would flip his lid! Meanwhile, Arg and Diags made me laugh so much and I actually think
Diags and Abi made a good match on their date
. She was very sweet and is finally showing us why she should be on
TOWIE
, as she was a bit of a non-entity before.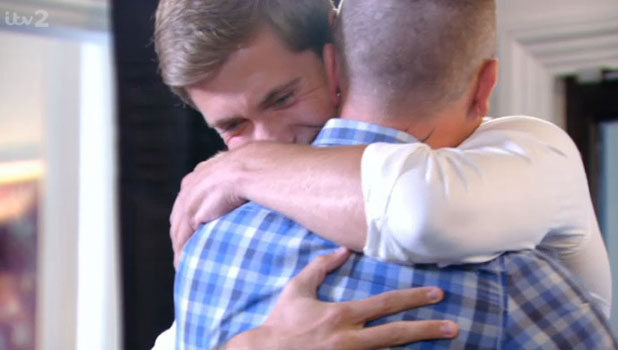 I was left a bit confused after Dan told his dad that he was having a baby with his ex. It was so nice to see a guy so excited and happy about having a baby, but it sounded like he might get back with his ex - who isn't on the show. It won't be very nice for her if they do get back together, as she'll have to watch whatever happens with Dan and Lucy play out on TV. Finally, it was great to see that
Lydia Bright is returning to TOWIE for a one-off episode
. We need her and Debbie back! Debbie provides the fun factor. I love this series, but it is so serious that we need them!
Keeping Up With The Kardashians
Seeing that
Kim Kardashian has had her baby daughter
, I felt it was only right to talk about last week's episode of
KUWTK
! One thing that brings women together everywhere is pregnancy and childbirth, and I couldn't help but feel for Kim when she was in hospital with awful stomach pains. She looked in so much pain, bless her. I was really relieved when the doctors said it wasn't appendicitis, as it made me realise how terrible it would be to have it while pregnant.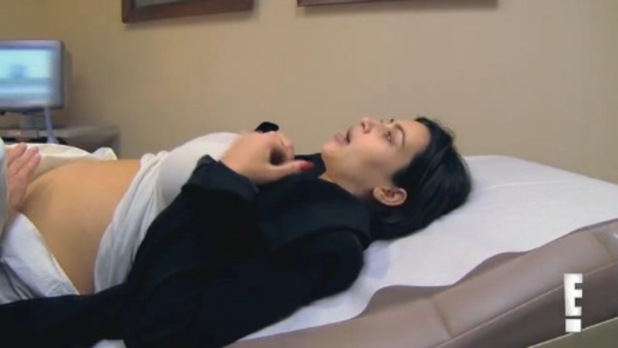 I must say, I was shocked to see that Kim hired a professional make-up artist for her court hearing with Kris Humphries. She was sat there having her face done while talking about divorce, which was rather bizarre. I'm glad
Kim and Kris' divorce went through
, as it was a weird situation. Could you imagine finding out your mum was married to someone else when you were born? It's just....not cool. Kim said that she would always love Kris, as he was a big part of her life. I'm not sure how Kanye feels about that? I'd be fuming! I would like to see Kanye on the show, but perhaps he feels it wouldn't do his status any good... My favourite Kardashian is Khloe, but I also love how bonkers Kris Jenner is. She seriously rules that family and reminds me of Sharon Osbourne!
Big Brother: Secrets and Lies
Firstly, I need to get it out there that I'm not for this whole 'bringing it back to basics' thing. Yes, we get that Big Brother started off as a social experiment, but we're on our 14th series now and reality TV has evolved considerably since it started. I do not need to see people using a mangle. It's very nice that they can grow their own plants, but I think we're long past those days when the housemates had to collect eggs etc!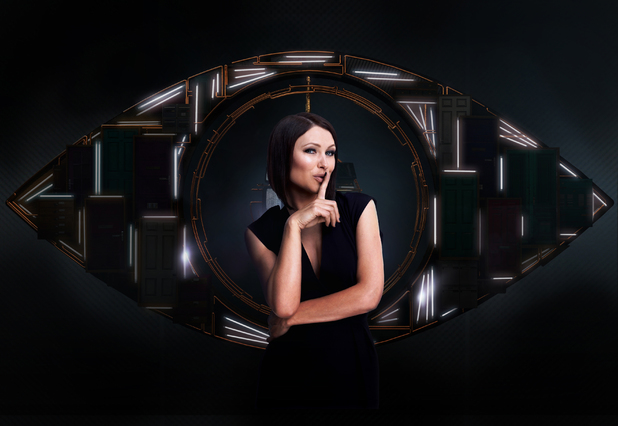 I think that Emma Willis is doing a fantastic job of presenting, and dare I say it, she's even better than Davina and Brian. I think we're going to miss her on
Big Brother's Bit On The Side
though. I love Rylan Clark, but Emma had that job nailed. She was cheeky and fun, whereas she doesn't have much of an opportunity to be like that in her new role. I am looking forward to her eviction interviews. Davina always got exactly what we wanted to hear out of the housemates, and I've got a feeling Emma will do the same.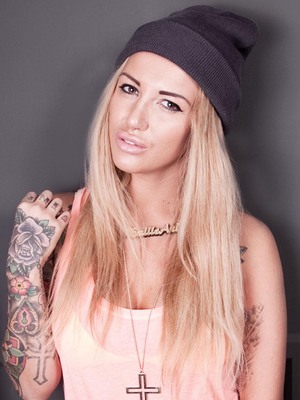 So the main thing that has happened so far is the huge argument between Sallie and Gina, but it's just so early to be falling out with people like this. We all know that I love watching an argument, however, this made me feel uncomfortable because it was so threatening. They both have quite big characters, but Gina really doesn't live in the real world. Does she really spend £18,000 on rent and £1,000 on shoes just like that? If she does, she needs to give herself a long hard shake. No one else does that, babe! She is silly to alienate herself like this, as having been in that house myself, it can get so lonely - 24 hours feels like 48 days. I like watching people who entertain me, so I would have to say Sallie is my early favourite to watch. She's never going to win but boring types aren't for me.
Sex Toy Stories
So eight ordinary women volunteered to go on this show and create a sex toy for Ann Summers. While watching it, I just can't imagine why anyone would go on a show like this. There are just some things you don't talk about! I wouldn't have a clue about making the perfect sex toy and felt like such a prude watching! One woman put in some love eggs before hoola-hooping in front of the camera, while another went to the supermarket while wearing a remote control vibrator. Oh my goodness - this was too outrageous for me!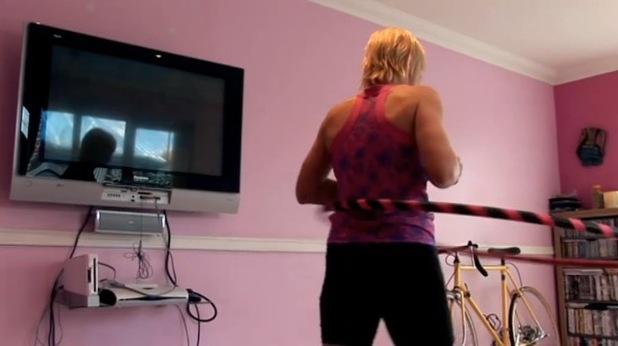 That aside, some of it was interesting. They showed some of the first ever sex toys, and seriously, I wouldn't put any of them near me. They looked like electric plungers! They also went to China to see sex toys being produced and packaged in the factory. They featured a woman who had never had an orgasm. Eventually, she admitted to a doctor that she had been abused as a child and even the doctor cried. I found this so uncomfortable. It is dreadful that she had been so affected by what happened, but I felt it really jarred with the rest of the show. She didn't seem to mind talking about it and was delighted when she had her first orgasm, yet I really wasn't sure about it. Did it go too far? Also, I'm angry that it seemed as though the women aren't making a penny from the toys they created. If this is correct, it's not on!
Do you agree with Nicola's views? Tell us below, as the best comment from across the website each week wins £50!
Read more:
Lydia Bright on Tom Kilbey split: "I couldn't give Tom enough of my time"
TOWIE's Dan Osborne "can't stop smiling" about baby news
Kim Kardashian's baby girl is a "miracle", says Khloe