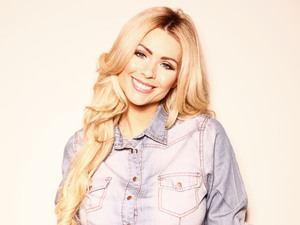 Nicola McLean blogs her favourite TV shows from the last week exclusively for Reveal.The Only Way Is Essex
They may be back in Essex now but the drama is still going on. I think Dan and Lucy make a very good looking couple and would make the most gorgeous babies, so it's a thumbs up from me. I thought it was really sad when
Mario admitted to his mum that he had cheated
. No one deserves that to happen to them, so it must be a relief for Lucy to finally know the truth. Over to Sam vs Joey vs Chloe vs Billie, which is really irritating me. I completely agree with Chloe. If my sister or cousin came to me for advice, I couldn't just say no so she isn't really in the wrong. As some of you may know, I know Chloe personally and, trust me, I have never once heard her slag off or even discuss Sam with me, so it's a shame this is being made into such a big deal.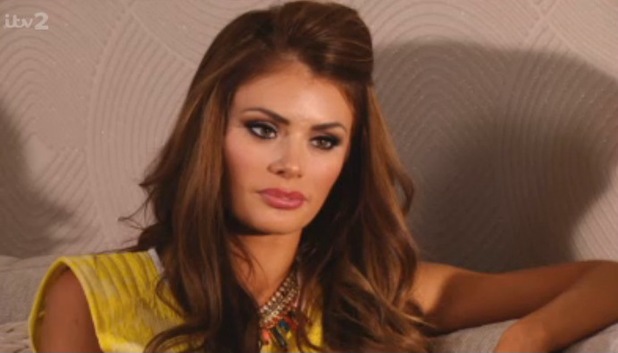 I don't want to seem biased though, as I know Sam also and clearly she is really hurting after the split, so hopefully that will pass soon. One scene I loved was the hotdog eating competition between Rami and Arg. When Gemma said "whoever wins gets me" I nearly cried with laughter. It was such a good episode and I'm glad to what I would call the old
TOWIE
back.
Big Fat Gypsy Wedding
I love this show and am glad we don't have full series. A one-off makes it a bit more exciting and they seem to have more ideas instead of just filling space. I often sit there in disbelief and this episode wasn't a let down. A two-year-old girl screaming the whole TV and my living room down because she was having fake nails glued to her is utter madness and definitely an OMG moment.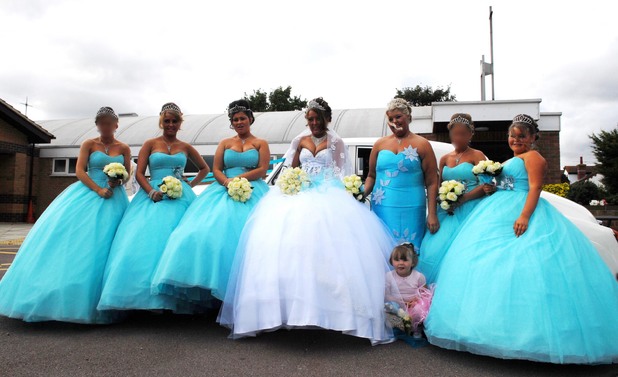 I was also fascinated that a lot of gypsy women have gastric bands. I know they take care of themselves but this is taking it to a whole new level. All in all, it was fascinating how they have to move from one place to the next and are literally living life on the run. When my husband Tom played football we moved all the time, so I used to laugh that we were gypsies. But we never got evicted, it was just that he moved clubs.
Britain's Got Talent: The Final
Well that was an explosive final wasn't it! I'm sad the show has ended, as I have loved this series and there's been such a diverse range of performers on it. My favourites have been Attraction, Francine Lewis and Jack Carroll for a while now, so
I was really pleased that Attraction won
. Obviously I was disappointed that Francine didn't win, but Attraction's performance was amazing!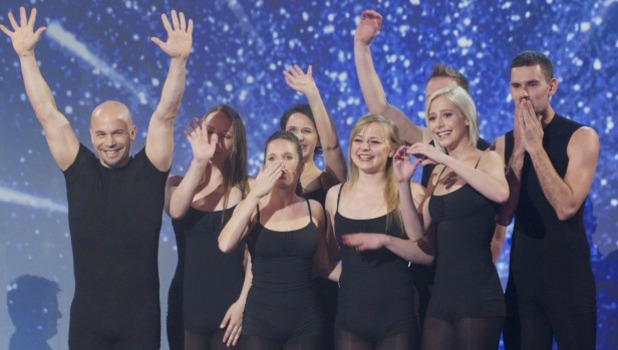 I'm sure that Francine will go on to get her own show anyway – especially as Simon loved her! I couldn't believe the egg throwing incident. It was a shame, as it has been such a good series and it really overshadowed Richard and Adam's performance which wasn't fair on them.
Natalie Holt was in a group last year that didn't get through and wasn't very happy about it, so when this year she was in the backing orchestra for Richard and Adam, she thought she would bring a box of eggs on with her to throw at Simon
to vent her anger.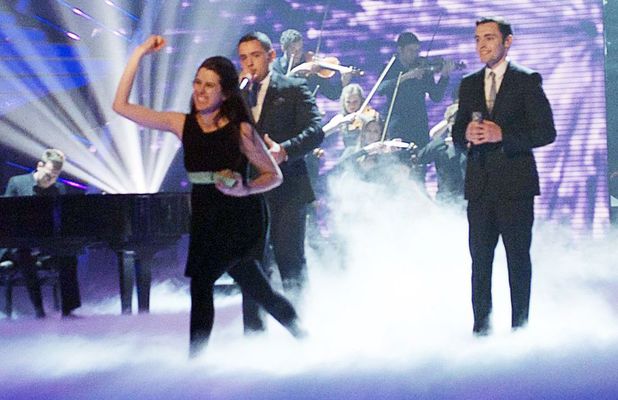 It didn't really make sense though and really she's just embarrassed herself with her childish stunt! At the end of the day, not everyone who comes on the show will make it through to the final – there's no need to be throwing eggs at people because of it. And then there was Amanda Holden's accidental flashing! Poor Amanda, I really felt for her – there is nothing worse than popping out of your dress especially on live TV!
The Call Centre
Reality shows are what I love and after seeing lots of tweets about this particular show, I had to tune in. First of all, next time I ring to pay my bills or receive a marketing call, I will never be able to speak or listen to these people in the same way. These people are barmy and I loved it. It has been compared to the real life
Office
with David Brent but I think it's funnier than that.
You couldn't make it up. The fact they all do speed dating with each other is brilliant, so next time they say "I'll pass you over to my colleague who can help," I will think: "Are these two dating or been on a date?" Also, the fact they ran a competition to find the voice of Welsh call centres is brilliant. I mean, does this go on in every office? I know when I did Page 3 they had Page 3 Idol, so maybe it's the call centre version of that. The boss of the office, Nev, is really annoying but it's fun to cringe at someone on TV and he is just the man for the job. I will definitely be tuning in to see what happens next week. Hopefully by the end of this series with all the speed dating there may be a call centre wedding - and if there is, make me a bridesmaid.
Do you agree with Nicola's views? Tell us below, as the best comment from across the website each week wins £50!