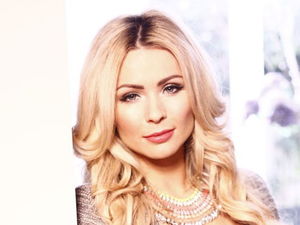 Nicola McLean blogs Celebrity Big Brother exclusively for Reveal.
Tonight's episode was an emotional one but it also provided me with my favourite quote of the series! After we saw Lee being booted out in a secret eviction and watched the housemates' reactions, I laughed out loud when Luisa said: "One minute he's sitting on the sofa, the next he's f***ed off through the clock! It's like f***ing Narnia!" That, my friends, is my favourite quote so far!
Before Lee left it was back to one of the best tasks ever. At the chime of the clock who would walk in? Surely, after Jasmine's return things couldn't get much worse for Lee - or could they? When Casey's mum came through the clock, Casey started crying straight away. Her mum Kim was amazing and she sounded like Pamela from
Gavin and Stacey
. Kim made me laugh and she told Casey that she was proud of her.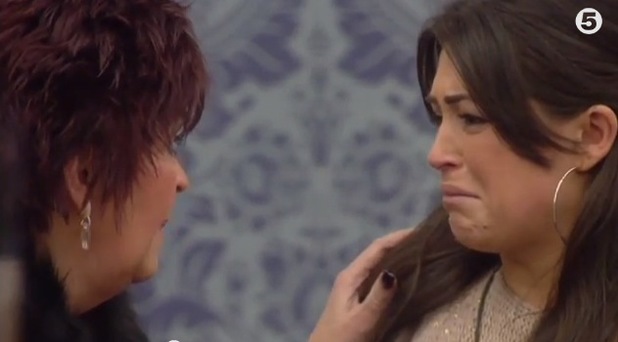 But things were about to take a turn for the worst, as Mummy Casey said: "Listen to what I'm going to say to you. Please listen to me carefully. Keep away from Lee." She went on: "Honestly, darling, he tells you one thing and then behind your back he tells housemates other things, and when he's in the Diary Room he says you get on his t*ts and you won't leave him alone. He's mugging you off, darling, he has mugged you off." She doesn't hold back does she?! And let's be honest, mama knows best! OMG, Lee looked like he wanted the floor of the Big Brother house to open up and swallow him! As soon as Casey's mum left, the housemates rallied around her as Lee joked: "I don't think your mum's the biggest fan of me..." I was actually shocked that there was no confrontation from Casey. If I'm honest, after hearing what her mum had to say, I thought she would be demanding some answers from Lee - but no!! She just cried...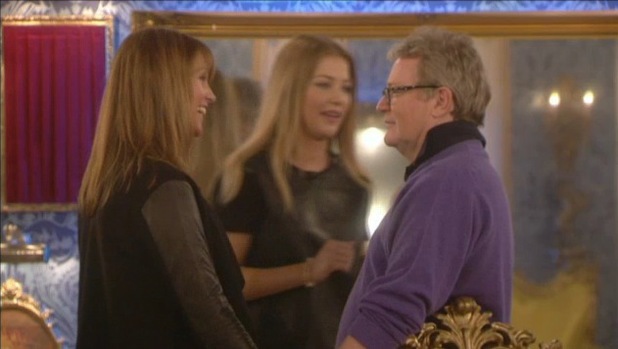 How stunning is Jim's daughter ? She's a real beauty and I think she will have as many fans as her comical dad. After she visited her dad in the Celebrity Big Brother house, It was nice to watch Jim so emotional. His wife clearly has a good sense of humour too, as she walked in carrying some ironed shirts for Jim and handed them to Luisa! Just as I predicted, now Linda has gone Jim and Luisa are getting on so much better. Luisa even told Jim she always liked him and that maybe Linda's views might have swayed her thoughts.
It was great to finally see the ice maiden melt when Luisa's mum came in. She handed Luisa a picture that her daughter Dixie had made for mummy and there wasn't a dry eye in the house. Luisa's mum was great, telling her outspoken daughter to keep being her and that everyone was proud of her. She then went and kissed Jim. The ladies love Jim. Maybe now we can understand why he has been married so many times!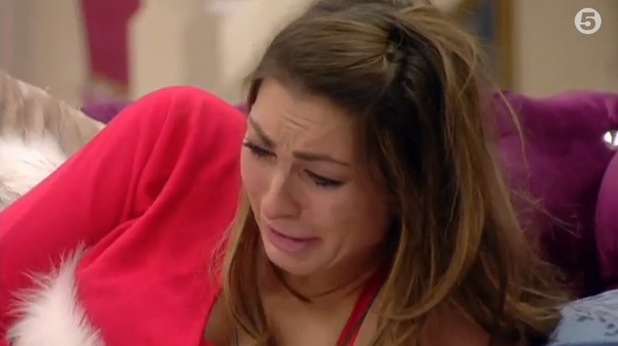 So after Lee left, the housemates carried on having a few drinks and Dappy decided he was going to be wild in the bedroom. He said, "I want to do something crazy" as he stripped completely naked and ran across the bedroom covering his sizeable manhood with a cap! He then ran out in the freezing temperatures and jumped into the small pool, as Jim and Ollie burst into fits of laughter. Luisa was just as amused and, although she found a towel to warm Dappy up, she seemed more interested in trying to have a look at his apparently impressive manhood! These two are so funny together, I hope they stay friends!
Do you agree with Nicola's thoughts? Tell us below, as the best comment from across the website each week wins £50.