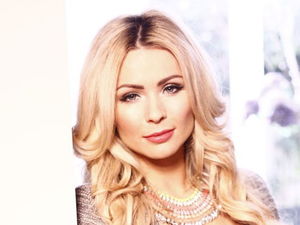 Nicola McLean blogs Celebrity Big Brother exclusively for Reveal.
Prior to Linda Nolan's Friday night eviction, Jim Davidson woke up to see a big camera in the living area. Big Brother sympathised that, after being without their phones for weeks, they would all be missing social media. So housemates would spend the day doing what celebrities do best for their next task - taking selfies!
Ollie Locke finally had a few harsh words and they were aimed towards Luisa Zissman. No shock there then... He told Big Brother in the Diary Room: "Everyone's been lovely to me. Luisa can be cold and argumentative, I don't trust Luisa. She's snappy."
He went on to say: "I don't know what she is saying when I leave the room. She can't help herself. She loves to be centre of attention and cause arguments."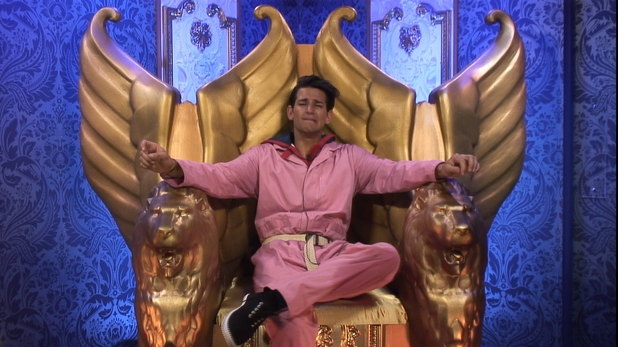 Ollie is, of course, entitled to this opinion, but I'm a big fan of Luisa as a housemate. Her and Jim have made this year's series! After Ollie's rant, he was asked to pose for a selfie with the housemate he trusts the least and, after Luisa said it was okay for him to pick her, they puckered up for a photo.
We were then given the pleasure of Lee Ryan and Casey Batchelor in the bed again... I just felt sick watching them - it's the most boring romance ever!
Jim was then asked to take a picture with the housemate he thinks is the fakest and he picked Luisa. She happily posed, but then said she is the most real and I agree with her. Love her or hate her, she has been very honest!
Housemates then had to pick the most attractive contestants to pose in their swimwear. Casey was keen, but Lee had to be forced. He believes Ollie is the most attractive housemate, not him. And that's the first time I've agreed with Lee - LOL! We then saw another cuddle session from the 'friends with benefits' Lee and Casey. They totally put me off my wine when he told Casey and Dappy that he couldn't get up because he had "gags" (an erection). Casey looked so pleased with herself - gross!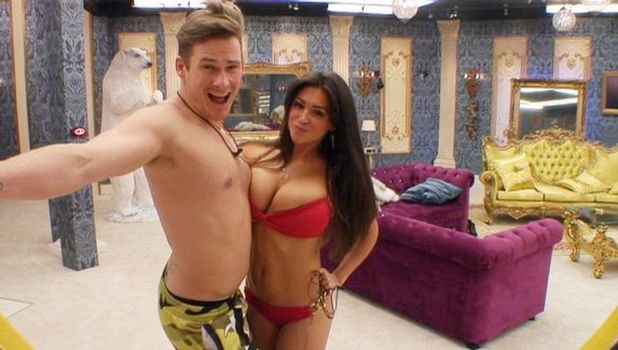 Big Brother were full of tasks in this episode and the next one was genius. The 'Words of Wisdom' task where housemates had to talk to Jim about their problems within the house! Linda was raging and wouldn't take part!
Jim did really well and actually proved himself to be quite the agony uncle. I realised last night how quickly things change in the house. At one point, everyone has a chance of winning. Look at Casey, for example. She came in unknown as an underdog, then fell for Lee. But when he messed her around, we all felt for her! Then when Jasmine left the house, it's been unpleasant watching Casey and Lee in the toilets with taps on etc. And, just like that, I don't think she is in with a chance of winning anymore! But let's see if that changes as tonight's episode sees Jasmine return to the house to confront them...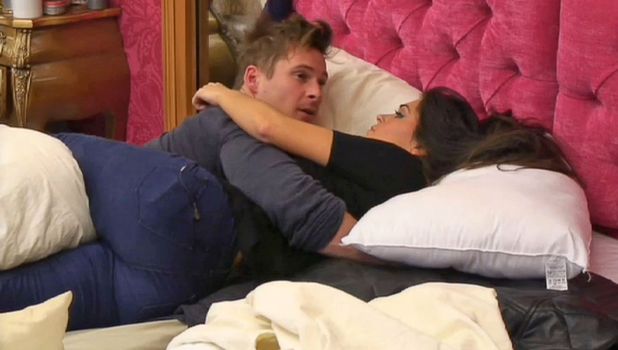 So, after Linda was evicted, we saw Luisa and Jim actually having a chat. I think these two will get on a lot better now that Linda has gone! There are reports today (Sunday 26 January) that Linda self-harmed in the house and, if this is true, I'm glad she went. She needs support from her family.
Dappy was so funny last night. I really like him. He was trying to change his trousers in the bedroom, but was too drunk! So, Luisa came in to help but could only comment on his infamous manhood! Jim was then seen showing a softer side putting Dappy to bed and making him lie on his front! I think there will be a few sore heads in tonight's show and, with a secret eviction, I can hardly wait!
Come back tomorrow for Nicola's thoughts on tonight's show (26 January), which airs at 9pm on Channel 5.
Check out all the housemates who entered the Celebrity Big Brother house:
Copyright: Channel 5