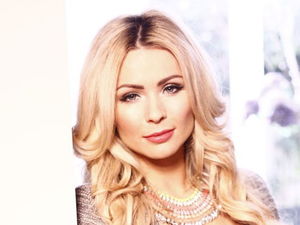 Ex-CBB housemate Nicola McLean blogs Celebrity Big Brother exclusively for Reveal.
Last night's show should have been all about the aftermath of Liz leaving, but in true Big Brother style they decide to throw a face-to-face nomination in the works...
But before all of that, after spending their time in the house sitting on the fence, Ollie and Sam were forced to give their opinions on their fellow housemates and each other, while their housemates looked on!
When asked about Lee and Casey's relationship, which Casey has previously described as "friends with benefits", Sam and Ollie both admitted that Lee benefited the most from it. Then when asked if Ollie has a chance of romance with Sam outside the house, both positioned themselves on the yes side. I thought Ollie was so funny with his explanation when he said: "I said yes because if you don't have optimism you're a knob!" Meanwhile, Sam said: "Why would I say no when he's gorgeous, you don't know what's around the corner." I'm just not sure on Sam's thoughts about Ollie - does she really fancy him? I'm not convinced!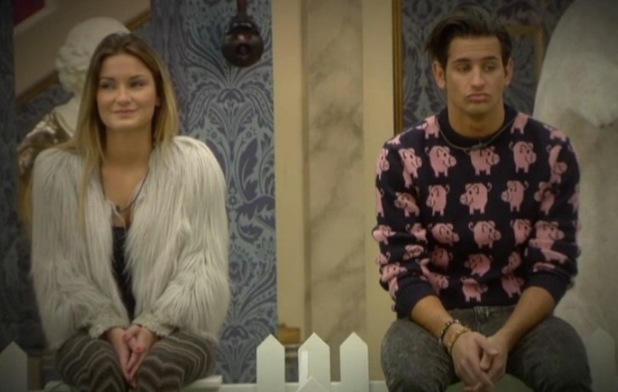 In a reward for passing the task, the pair were given strawberries and champagne and Ollie clearly thought it was a good time to lay on the charm. He told Sam: "I spent two and a half weeks with you wearing no make-up and I still want to be with you every day." I know this will be an unpopular view (but I'm full of those, so here goes)... It didn't feel genuine to me. In fact, I thought it looked like a scene from
Made In Chelsea
!
Moving on, I'm starting to feel a little bit sorry for Lee now. I know some of you might be cursing at me for this statement but listen, he's young, single and clearly vulnerable. He's in close proximity of two stunning girls, who have both fallen for his charms, and don't seem bothered about doing "bits" on TV.
I'm not going to hold back through fear of people saying 'she's only jealous', I've watched every episode and my judgment is that Casey is playing a game and Lee has become her pawn. Lee looked upset in the Diary Room when he told Big Brother, "Friends with benefits? That means friends that s*** each other, I've never said that. Yet Ollie and Sam said it benefits me! Why the f*** does it benefit me?" And I think Lee's right, it hasn't benefited him at all. It's made him unpopular with some viewers outside of the house!
So after Liz was evicted, the housemates were forced to nominate face-to-face and I couldn't stop shouting at the TV! I'm really not liking watching Linda. "I can't get over what happened last week," she said, referring to vague comments about "Frank Carson's dressing room" during her argument with Jim. I just can't get over how bitter she comes across as! Then she's fuming at Dappy because he nominated her?!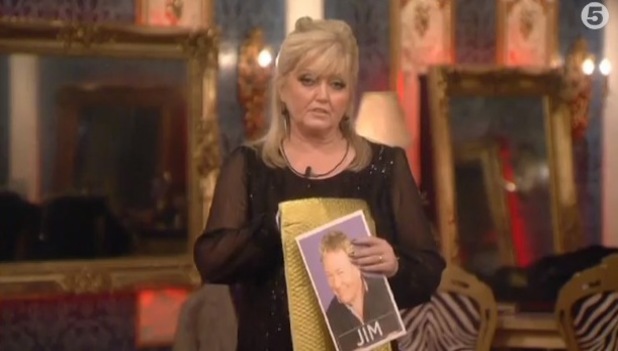 These housemates are driving me mad! It's a bloody game and most people in the house like each other, but you have to pick two people to nominate and give reasons, so why shouldn't it be you?!
Linda, Luisa, Ollie, Jim and Lee all face eviction tonight and I hope Linda goes. I can't stand the sly looks she gives Jim. Enough already! I also think that Sam will be more fun without Linda, she's paired up with her in the house, but it's made her act like one of the old ones!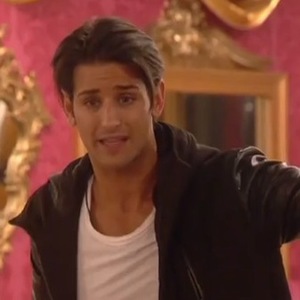 Last but not least was Ollie's speech, and I must admit, I agreed with him. Although it was a tad theatrical, he was right because he hasn't had any problems in the house before so he's had no need to argue. He isn't confrontational and so doesn't feel the need to get involved in other people's arguments.
Luisa is funny, but I thought she was out of order to go and bitch about Ollie to Linda in the bedroom. But what really pissed me off was the fact that Sam was in there with them, listening to it all and didn't even stick up for him.
I can't wait to see who goes tonight - just pray it's not Luisa or Jim!
Do you agree with Nicola's views? Tell us below, as the best comment from across the website each week wins £50!
Check out
CBB
lineup and who has been eliminated so far:
Copyright: Channel 5