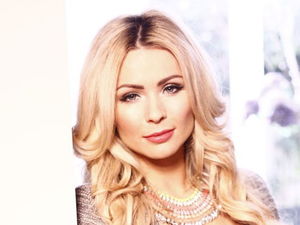 Ex-CBB housemate Nicola McLean blogs Celebrity Big Brother exclusively for Reveal.
Two housemates really pissed me off in this episode - Linda and Casey - but more about them in a bit...
So last night the group put on their winter woolies for the shopping task, which saw the house turned into the Arctic with snow and sledges! The food budget was at stake and housemates were split into two groups - the huskies and the explorers.
The explorers were Ollie, Jim, Sam, Liz and Linda, while the huskies were Luisa, Dappy, Casey and her love interest Lee. The huskies had to pull the sleigh around the garden, which was covered in fake snow, and what do dogs eat? Dog food! So in keeping with the task, the huskies were given gross rations to eat from metal bowls while the explorers tucked into snowballs (cakes) and other delights!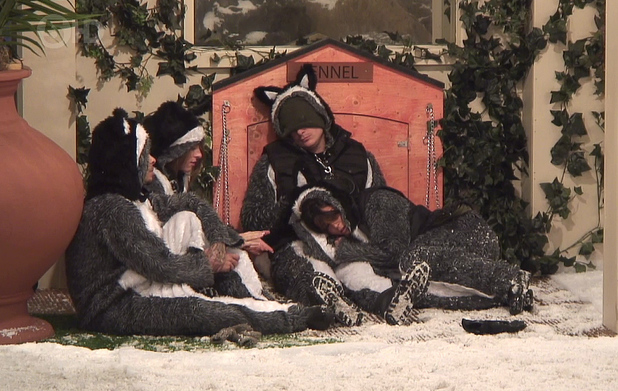 One of the funniest parts last night was watching the celebs trying to catch a variety of dead raw fish with their mouths! Yuk! It actually reminded me of my time in the jungle when I was in
I'm A Celebrity... Get Me Out Of Here!
Despite winning the task, the group were told they would be divided for the night, with huskies bedding down in an outdoor kennel without food.
"I f****ing hate this show!," raged Lee. "I wish I'd never agreed to do it." If Lee said that because he had to sleep in a kennel for the night, imagine what he's going to say when he finds out he is well and truly in the dog house with some of the nation.... But Lee had a quick change of heart when the huskies realised their kennel is in fact a pub with food, alcohol and bar snacks, and more importantly, they got to listen in on the rest of the house.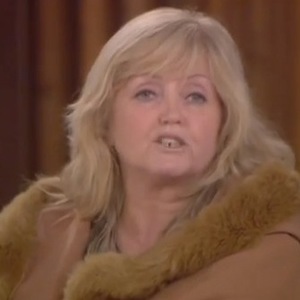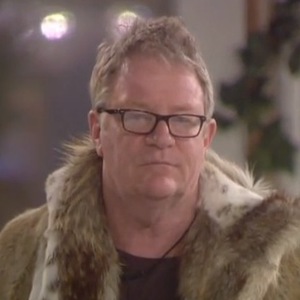 Jim was really feeling sorry for the huskies and although he cooked dinner for the group, in an act of solidarity, he refused to eat it as he said it wasn't fair on the huskies who he thought were being 'starved'. This didn't go down too well with Linda, who seems to think that everything Jim does is for a more sinister reason. It's really getting on my nerves how she is acting towards Jim. It's been going on the whole time and I truly believe if Jim had behaved this way to her he would be branded a bully.
Even Luisa had a surprise change of heart after watching Jim and Linda on screen. "She doesn't come across that well, she comes across as a moaning bitter woman," said Luisa. "Jim comes across as funny, he's much more entertaining to watch." Yes Luisa, I couldn't agree more!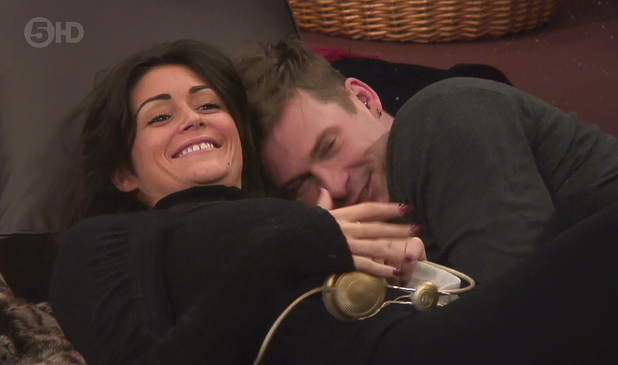 Linda then bit Jim's head off again about him not drinking cherry brandy, as she was the only one who did. I mean, I actually found it uncomfortable to watch, and Dappy was the only one to step in and say 'guys don't argue'. See, this is where I would get myself into trouble, I'd have to say something!!!!
Now moving on to Lee and Casey... What the hell are they playing at?! I thought Lee was madly in love with Jasmine? I thought Casey was so hurt by Lee that she would never speak to him ever again?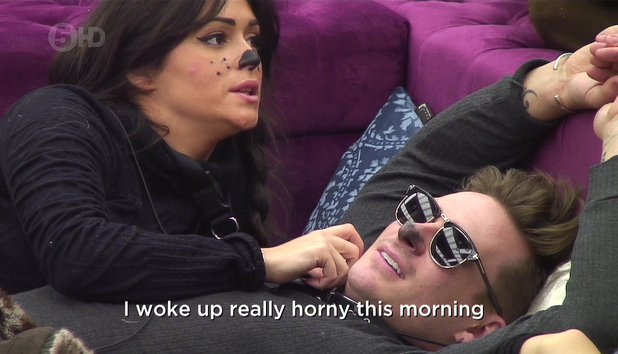 I'm so bored of them and as if watching them behave like 15 year olds wasn't enough, we had to watch Casey picking his spots while they were on the sofa! And then she apologised for pressing her boobs on his chest before telling a rather uninterested Sam, "I woke up really horny this morning." Just what is wrong with this girl?! I was left feeling disgusted when Casey offered to give Lee a blow job. I don't care if it's a joke, it's gross and I think she has really let herself down allowing Lee to go back and forth in the way he has.
Do you agree with Nicola's views? Tell us below, as the best comment from across the website each week wins £50!
Check out
CBB
lineup and who has been eliminated so far:
Copyright: Channel 5