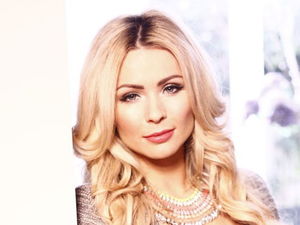 Nicola McLean blogs Celebrity Big Brother exclusively for Reveal.
Liz has pretty much been mute during her stay in the
Celebrity Big Brother
house. We have seen glimpses of her wit, but last night during a task set by Big Brother, the animal-loving journalist stole the show! Luisa was given a fake task in which she had to make four housemates react to her in a certain way. Not only did she have to get Dappy to rap with her, she had to make Jim disagree with her, Liz laugh and Linda pay her a compliment. Luisa clearly thought it would be a doddle, especially getting Jim to disagree with her! What she didn't know, however, was that the housemates were given the real task - to make Luisa fail! I was laughing out loud because it was so funny. She, however, looked so shocked when nothing was going to plan.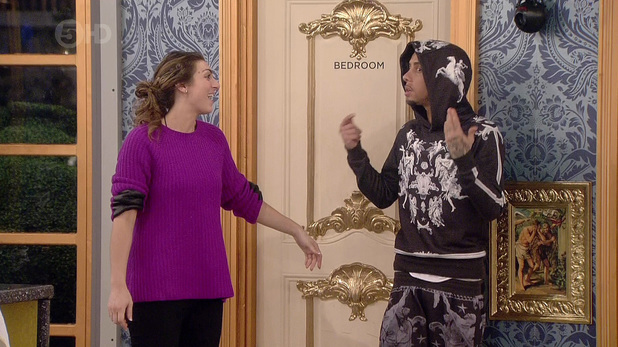 Luisa's attempts to make Jim disagree with her was falling on deaf ears. "Do you think fairies exist?" had to be the best attempt from Luisa. Jim's response was hysterical: "I hope so!" Luisa then suggested that the Falkland Islands were near the Shetland Islands. Jim had to really try hard not to snap at his rival, but he did well at agreeing with her. Luisa then moved on to Dappy, but he told her his manager had "told him not to rap" in the house, so she failed again! And even when Luisa suggested to Linda that she looked like a walrus in her jumper, Linda failed to respond with a compliment.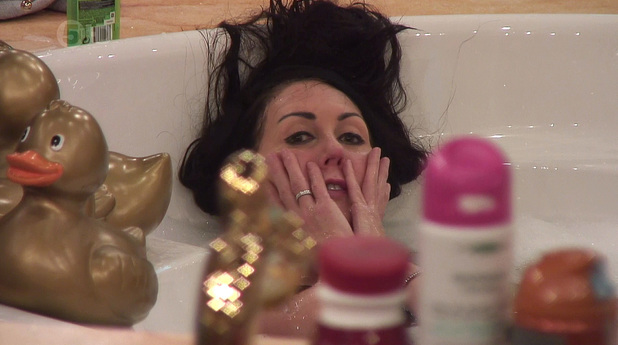 The last part of her task was to make Liz laugh - and this is when I fell a little bit in love with Liz. It was so funny watching her act so depressed while talking to Luisa about her dead cat, Squeaky. She also said her boyfriend will have left her when she leaves the house because he has never seen her in such harsh light. I mean, where does she get it from?! She is so dry! Liz then sealed Luisa's fate by dealing her this blow: "If I had a car, I'd drive into a tree." Bit extreme Liz, but well done for not laughing - although we all were at home! The housemates all did so well and having passed the task and they were rewarded with the ingredients for a Sunday lunch. They were so excited that they all jumped around. It just shows, it's the small things that make you happy when you're locked in the
CBB
house!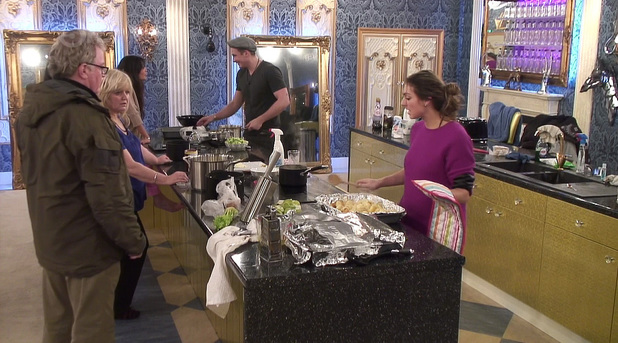 Luisa and Jim where still at it like cat and dog after he asked if she ironed her husband's shirts when they were together. This triggered Luisa to go on a rant about equality. Well Luisa will be disappointed in me, as I do everything for my husband LOL! While eating Sunday lunch, which they had continued to bicker throughout, Jim asked Luisa: "Does it break your heart that I may get more [public] votes than you?" She replied: "No, it doesn't break my heart. I'm not heartbroken. I just find it bewildering and struggle to find why you are voted to stay in when you are sexist and women predominantly vote." She added: "I'm a woman and you do put women down a lot and I find it quite offensive." Despite what Luisa says, I like Jim and believe people can change. He's had a tough time and maybe he really has softened?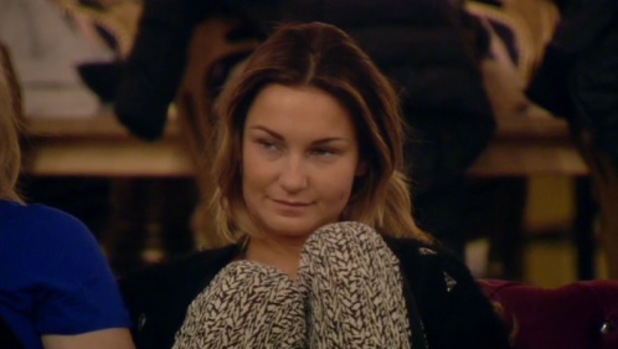 When the nomination results kicked off, most people where shocked at Sam being up - and Sam herself was fuming! I just don't understand this. Everyone at some point will be up for eviction, it's the game. I actually don't think you get the full experience if you're never up! And why was it ok for Sam to vote Liz but everyone was outraged that Liz had voted Sam? It was strange... The most surprising for me was Casey, who had nominated Jim because he complained when they were making noise. She also claimed "he makes people feel uneasy". I think Jim will be hurt by this, as he has been very supportive of her during their stay in the house. What I can't work out though is if Lee has hurt her so badly, why instead of trying to rekindle their relationship - which we witnessed again last night, did she not nominate him....?
Do you agree with Nicola's views? Tell us below, as the best comment from across the website each week wins £50!