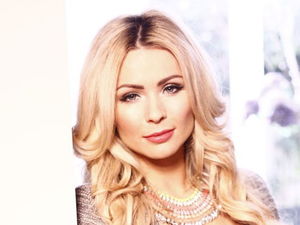 Nicola McLean blogs Celebrity Big Brother exclusively for Reveal.
After a perfect Sunday spent with my boys, I settled down last night to see how Dappy and Luisa continued their flirting after showering together the night before...
Although nothing should shock me with these housemates, I was very surprised by this chat with Big Brother: "I've been looking at Casey, she's sexy. I know she's not looking at me in that way because she's got her thing with Lee, but I keep looking at her. She's one of my favourites," Dappy admitted. Clearly he has a crush! I didn't see that coming, did you?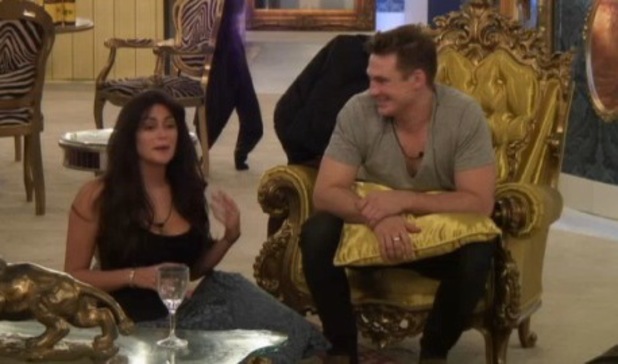 I think Dappy was spot on by thinking that Casey only has eyes for Lee. While chatting over wine with her fellow housemates, Casey said that "too much" had happened between her and Lee for them to have a relationship. Casey was then shocked when Jim said Lee had got her exactly where he wanted her. Jim confronted Casey and said: "You lie like a cheap watch. Am I a madman?" I still don't understand this Lee and Casey thing. Does she really like him that much? I'm not sure, but whatever the situation, she must be a very forgiving girl as she seemingly offered Lee a deal. 'We're just be good friends now. We're like friends with benefits," she laughed. Err, so does that mean she would still have sex with him? Jim doesn't suffer fools lightly and told Casey: "He can have you when he wants. You asked me, what do you want me to say? You want him to want you. It's not the other way round. Don't ask me if you don't want to hear." Well that told her! I hate to say it but I think she is making herself look a walkover. It's not good.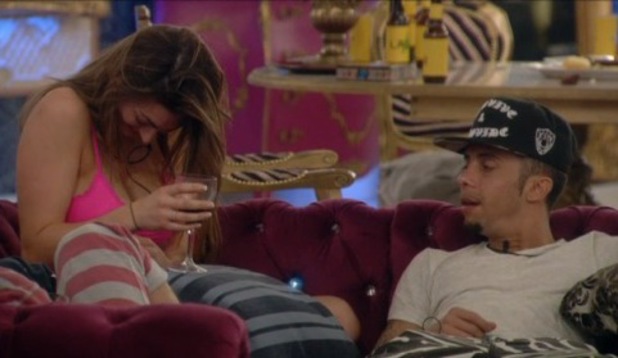 Luisa didn't let us down on the entertaining factor, as she decided to put earrings down her top and pretend they were her nipples... She is just so funny - I love her! Dappy couldn't get over the size of her 'nipples'. I did chuckle. I'm really liking Dappy actually. I like all the housemates. I might not always agree with them but they are all nice people, though some are more fun than others....
Big Brother set the house their latest task which was to showcase their talents in a show called In The Limelight. Jim, Linda and Luisa all acted as the judges. Liz was first up, and she was actually really funny while doing a fashion critique to her fellow housemates. She made both them and me laugh, so go Liz!!!! Lee took the mic to sing an original song named 'Ruled By The Moon', which he wrote about his time in the house. He sang beautifully and really is a talent, he just needs to stop being so cringey.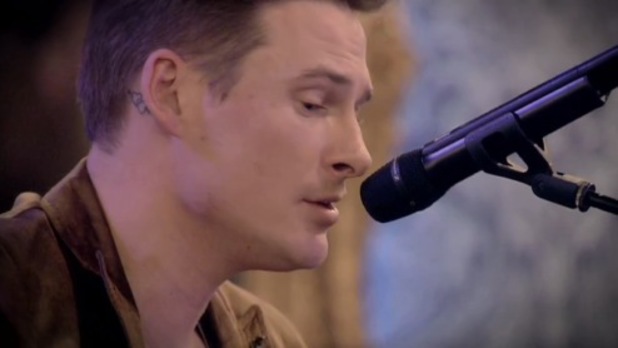 As a former glamour model myself, I was happy that Casey managed to put over her 'talent' so well. She was very funny. Could standup be a new career for Casey when she leaves the house? Sam and Ollie acted out a scene from a constructed reality show. They both smashed it and were declared winners of the task, and the group was treated to a fun-filled party.
I was left in a quandary when Luisa said Jim was the biggest game player in the house. I hope that's not true because I've enjoyed watching him in the house! Luisa has made it her main aim to p*ss Jim off, telling Linda and Sam: "He gives me fuel. He deserves it, he's a d*ck and he makes it easy. It's my new hobby, I could do it all day." I didn't like it that she is specifically targeting Jim and it is not coming across well. Stop it, Luisa!
Do you agree with Nicola's thoughts? Tell us below, as the best comment from across the website each week wins £50.
This year's CBB lineup in pictures:
Copyright: Channel 5