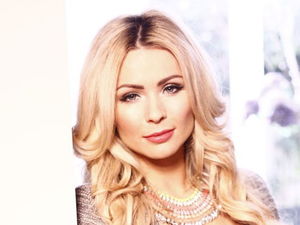 Nicola McLean blogs Celebrity Big Brother exclusively for Reveal.
The latest eviction was clearly playing on our housemates' minds as they all woke up the morning after a night of anger... Would Linda and Jim make up? Would Lee confront Casey? This is
Celebrity Big Brother
and anything could happen!
I'm confused about Casey, to be honest. Yes Lee messed her around, but why did she allow it? She had only know this man/boy for a few days when she was allowing herself to be in an on/off kissing match with him! The first time he said this isn't right, she should have said no problem and enjoyed her stay in the house. Instead, we watched as she went back and forward letting Lee behave however he wanted... Why???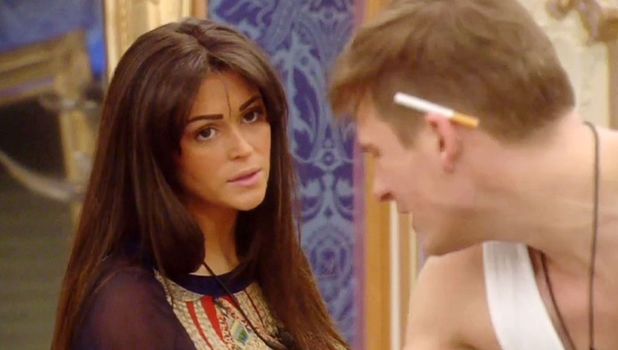 Casey let rip let night (17 January) and declared that she didn't want anything to do with Lee and would only speak to him if she had to for a task and would not be his friend in the outside world. But, yet again, it didn't take Casey long to have a change of heart as they later chatted about where her top was from. Then Lee cuddled her, but told her that he "still hated her sometimes"... Charming! Casey looked pleased with the affection and called Lee "a dick". It must be love!
It's feeling very much like The Lee Show at the moment, so I was happy to see Dappy and Luisa being set a task - note I was happy, but Dappy was far from it - LOL!
Big Brother decided to settle an old feud between the two of them, after Dappy had previously told Luisa he had a bigger IQ than her. They were called to the Diary Room separately and quizzed on geography, literature and spelling. I'm so glad I didn't get asked to do anything like this during my stay in the house as I struggle to help my 7-year-old son with homework - but it seems that me and the N-Dubz bad boy have something in common here.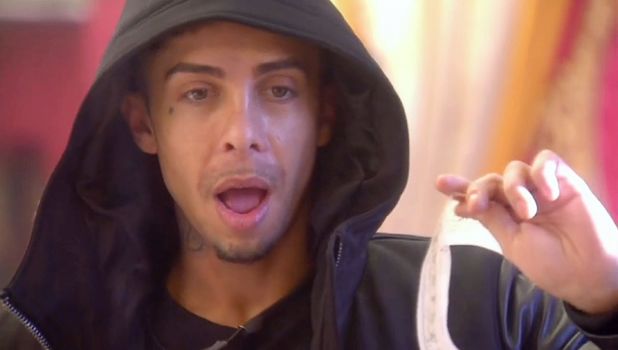 As Big Brother told the whole group that Dappy had lost the IQ battle, he looked fuming and said: "I'm more streetwise than book wise." Luisa was then rewarded with a gold star and Dappy had to wear a dunce hat for the rest of the day. He was far from pleased, demanding to be assured that the task wouldn't be aired. And even went as far as to say he was leaving! That house really is a pressure cooker.
The Jim/Linda feud looks set to run the duration of the show. I was gobsmacked when Linda revealed to Lee what REALLY happened in Frank Carson's dressing room (her husband was caught stealing money). She said that Jim bringing it up was like "kicking a widow when she's down". I mean, that's a bit strong. That wasn't Jim's thought process - I'm sure he was just fed up with the constant bitching at him. Jim did the decent thing and apologised to Linda but she wasn't accepting and I'm a little nervous to admit it but I'm #teamjim on this.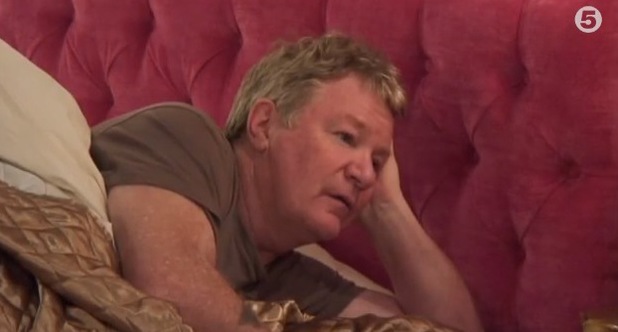 Emma looked as stunning as ever when she revealed to a shocked house that Lionel Blair would be the third housemate to leave after he got the least public votes to be saved. Jim, Ollie, Lee, Dappy, Luisa and Sam were all safe.
It was lovely to see how much he enjoyed his stay in the
Big Brother
house and I was so happy he and I have the same opinion about Luisa: "I adore her. She's her own person. There's no lying; she says it as it is! That's what I love her.
One person he wasn't so keen on was Casey. He told Emma that he believes she is playing a game. I want to get to the bottom of this. Has Lee been played? Or doesn't the busty babe really like him that much?!! Maybe we'll find out more in tonight's episode - can't wait!
Come back tomorrow for Nicola's thoughts on tonight's show (18 January), which airs at 9.45pm on Channel 5.
Check out all the housemates who entered the Celebrity Big Brother house:
Copyright: Channel 5