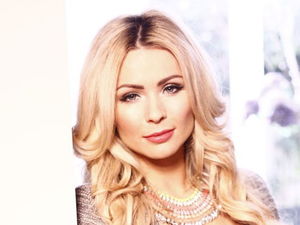 Nicola McLean blogs Celebrity Big Brother exclusively for Reveal.
With the latest eviction in sight, I couldn't wait to see who the public would vote out - and I was hoping it would be Liz!
So I think Luisa Zissman might have stolen my crown as one of the most argumentative housemates ever! Luisa and Lionel Blair had a massive row after he lost it with her rule-breaking, which led to the group facing punishment. Lionel really went for it and was full-on swearing at Luisa. I did find it strange that he was happy to eat the chocolate in 'the most annoying room ever' which broke the rules, but when the girls break the rules by wearing make-up he goes mad? This argument looked set to run for the duration of their stay, much to the delight of Jim Davidson, but after a bit of wine it wasn't long before Luisa and Lionel were kissing and making up. Dappy was delighted, Jim was fuming.
After finding out that Jim had failed his secret mission during the Democracy shopping task, the housemates were disappointed to find out they were on basic rations. This was the first time I have been p*ssed off with Luisa. As a professional baker, she had been the chief cook for the duration of her stay in the house, yet last night she decided she would no longer be cooking for Jim or Lionel as they didn't like her. While I understand her point, it just makes things awkward for the other housemates and it's very petty. I didn't enjoy that at all.
I must also mention Lusia and Dappy's naughty game of Truth Or Dare with Jasmine Waltz and Lee Ryan. Either these guys really don't care or they have forgotten they're on Celebrity Big Brother. Do they think they are on an 18-30s holiday? I was left opened mouthed when Dappy sucked Luisa's nipples. I wouldn't open my mouth in the company of these four mind, as I'd be worried about what would end up in there....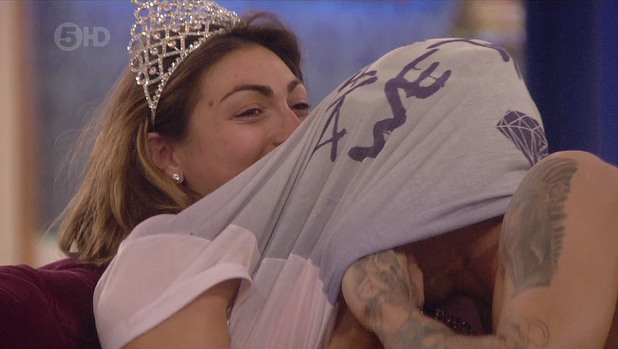 Last night was eviction night and I couldn't wait to see who the public had voted out - I was hoping it would be Liz Jones! The stunning Emma Willis announced however that - in my opinion - the public had got it wrong and chosen Jasmine to leave the house! I mean, please, who is voting to save Liz?? I like Liz and I can relate to her in many ways as she, like me, has spoken a lot about her eating problems and issues with food. But that being said, I think she is boring and is bringing nothing to the house. Jasmine was an amazing housemate and shouldn't have left.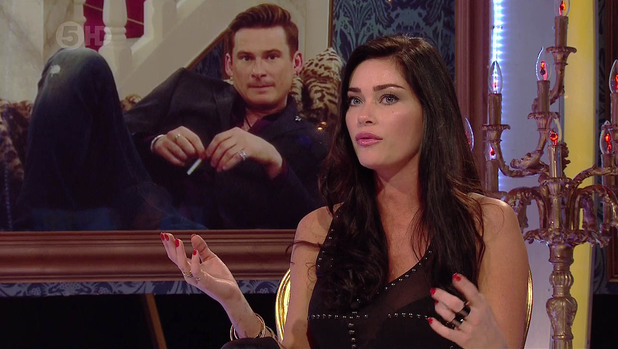 The forgiving crowd (not) booed Jasmine heavily, not that she seemed to care, and I think she came across well in her interview with Emma. She seemed to me to have really enjoyed the
Big Brother
experience. BUT she also seemed indifferent about Lee Ryan which, let's be honest, is lucky given what the viewers think of him! The drama didn't end there, as we also found out that the whole house would be up for eviction. But in another twist, Jasmine was allowed to save two housemates. I loved the fact she saved Linda Nolan and Casey Batchelor because she wants the others out with her... Hmmmm, I presume this means she doesn't like either of them!
Lets see what effect on the house Jasmine's departure brings! Will we see a quieter house? Will Lee jump back into bed with Casey? Or will Liz be in with a chance???
I for one can't wait to see what happens!
Do you agree with Nicola's views? Tell us below, as the best comment from across the website each week wins £50.