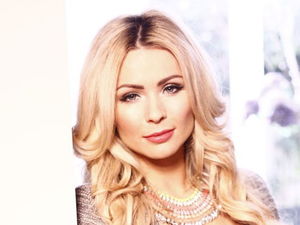 Nicola McLean blogs Celebrity Big Brother exclusively for Reveal.
After the strangest episode in
Big Brother
history, I was intrigued to see how our liberated housemates would wake up and what they could possibly do to keep us entertained last night. I also headed down to the
CBB
compound to appear on Big Brother's Bit On The Side, so had the treat of watching the show minutes away from where Lee Ryan and co shocked the nation...
So just to make sure there wasn't a dull moment in the house, Big Brother asked the housemates to do the dreaded face-to-face nominations and Luisa Zissman kicked things off. She really didn't hold back, which is no shock really!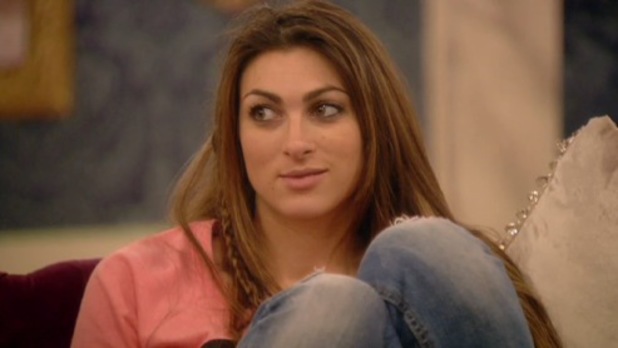 The businesswoman started nominations in an outspoken manner, but I really felt like it was in jest and that she had just tried to lighten the mood. I'm not sure Jim Davidson would agree with me though: "My first nomination is Jim because he's f******* a**hole and he's been a right miserable b***ard for the last three days. He's getting on my tits," she said. There were nervous laughs from her fellow housemates,
Jim clearly didn't share Luisa's humour and spat back at her, "I nominate Luisa because I think she is manipulating everybody to focus on her. If I hear once more how many companies she's got and how many millions she has in the bank.... I don't think I've ever met a more bossy, arrogant, self-centered person in my life!" I felt sorry for the other housemates as it was awkward (no change there).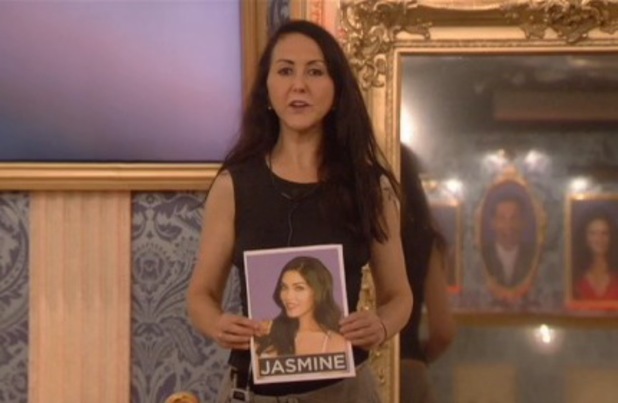 Everyone else nominated as nicely as you can in that situation. But there was still drama when poor Liz Jones tried to twist a complimentary comment: "My second nomination is Jasmine. I look at her and I literally want to kill myself because she's just so beautiful. (I do think being a former editor of a huge mag would mean Liz would be better with words) It's not good for me to be around her with all my self esteem issues," she said. Jasmine tearfully responded: "You know my father committed suicide, maybe you can use a different choice of words." Liz didn't and wasn't to know this, but what a mess she ended up in. Poor Liz can't do anything right!
So facing the public in the next eviction Are Liz, Luisa, Jasmine Waltz and Jim. Surely Liz has to go??? The others just bring too much to the house to let them go! Love them or hate them, they are great housemates.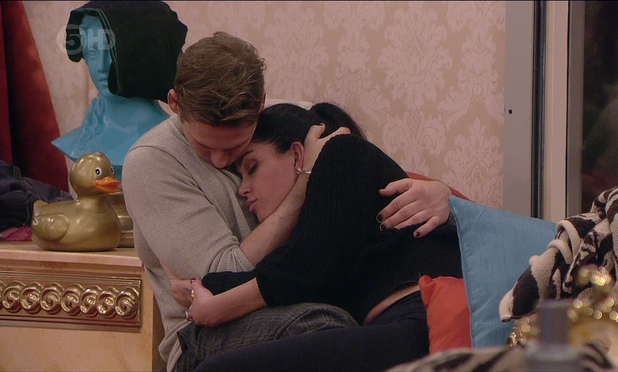 Let's be honest, an episode of this January's
CBB
wouldn't be the same without cringing at boyband member Lee Ryan - and last night he didn't disappoint. While wooing Jasmine in the toilet, we could hear Lee saying "I'll be a good man to you if you let me". Jasmine replied: "You're a very, very, very good man." Lee continued to make me feel sick by telling the stunning brunette: "I'll just look after you, I'll be with you if you'll let me. I just don't want you to go back to LA. I will look after you, I will look after you and I want you to look after me." The taps then went on but you could still hear noises which made me gag...!
Over In the bedroom, Sam Faiers and Casey Batchelor were talking about........ Lee!!!! Casey said: "I would never fancy him on the outside." Sam told Casey that she thinks she still has feelings for him, because of the intense environment in the house, and Casey then said feels rejected. Casey really needs to stop with this Lee thing now!!! Can she really want to be with a 'boy' who, in such a short space of time, has really messed her around. He's had no interest in Casey since Jasmine showed interest in him, and let's be honest, he is no David Beckham!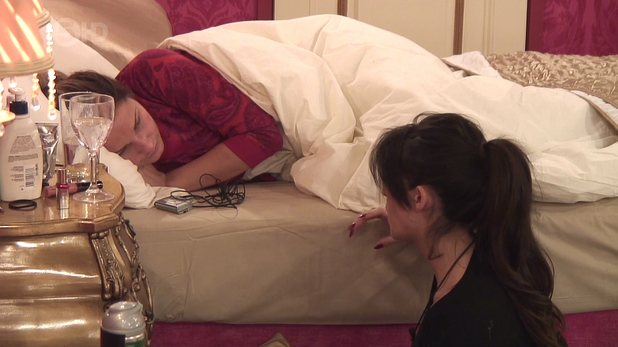 Lee came out with yet more bizarre revelations in the show. He thought a butterfly he found in the bathroom might be his grandad... Lee then joked about sleeping with Blue bandmate Duncan James. Lee is a lucky boy,
Anthony Costa
and
Duncan have been so supportive of him
in the press while he's been in the house. Others might not have been, which shows he has true friends.
Do you agree with Nicola's views? Tell us below, as the best comment from across the website each week wins £50!