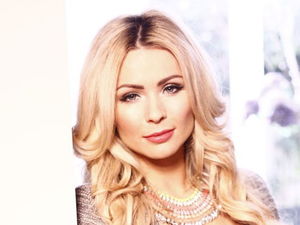 Nicola McLean blogs Celebrity Big Brother exclusively for Reveal.
My Twitter feed was so full of speculation yesterday, with people claiming that last night was going to be the most sexually explicit
Celebrity Big Brother
ever, that I didn't know if I was excited or not... Big Brother certainly did shock viewers with the housemates' latest task, and I'm really not sure who would have thought up such a challenge. I felt it was only suitable for people aged 18 and over and I was left feeling shocked and stunned.
Half the house - Lionel Blair, Sam Faiers, Ollie Locke, Lee Ryan, Jasmine Waltz and Luisa Zissman - got dressed up in raunchy black PVC bondage underwear before being locked in an 18 rated room. While dressed in S&M black latex pants, dresses, collars and whips, the wild celebrities performed pole dances (which Jasmine seemed very capable of) and basically acted as if they were in a porn film. It was extremely explicit to say the least. I understand the group had to keep their antics at a Certificate Rating of 18, but outrageous threesome Lee, Jasmine and Luisa took it to another level! It was embarrassing to watch and a bit of a train wreck. What is Lee doing?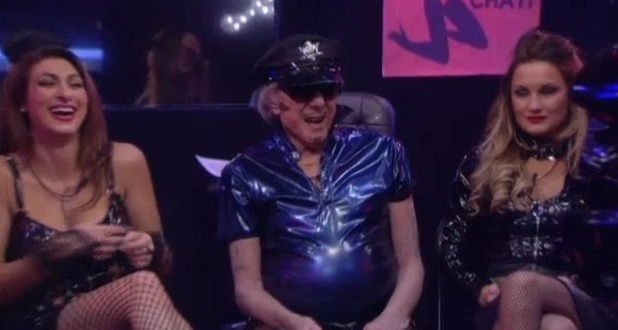 Just when things were getting way too sexual for me, the cameras switched to the U rated group, who were dressed ready to entertain at a child's birthday party. Dappy (who I'm sure was gutted he wasn't in the 18 room), Jim Davidson, Linda Nolan, Casey Batchelor and Liz Jones were all picked to behave in a less sordid way, but if I'm honest, it still had a real sexual undertone which left me feeling equally as uncomfortable.
The U rated group were introduced to Mr Monkey - Big Brother's giant monkey - and Dappy had to sing 'If You're Happy And You Know It'. It was actually funny, as was Casey getting a cream pie in her face thanks to Mr Monkey. All in all though, I actually found this task seriously gross.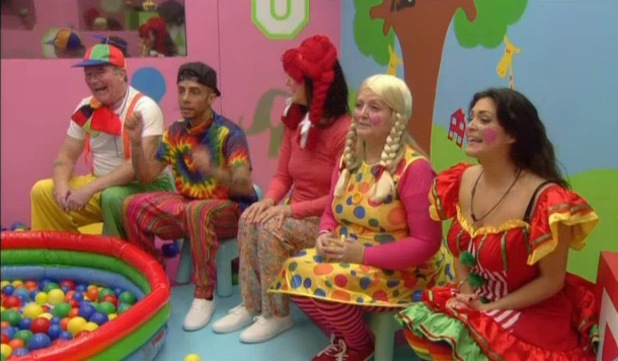 Thankfully, not all of the episode was like a porn film. Our
TOWIE
girl Sam has been pretty quiet, so it was nice that she was set a secret task. She had to tell somebody that she fancied them and then lose her temper with another housemate - which opened up a can if worms!!!
First, Sam confessed to Ollie that she 'fancied' him. He admitted that he fancied her too. Oops!
Sam then decided to lose her temper with Luisa and Jasmine and accused them of talking about her behind her back. The girls were so shocked and couldn't believe Sam's claims. They just kept repeating how much they like Sam, who stormed back to the Diary Room leaving chaos behind her.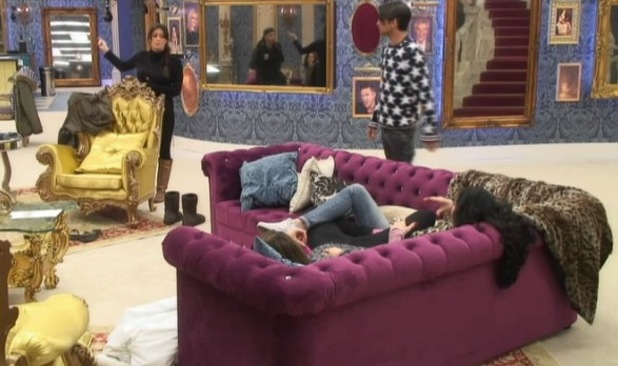 Jasmine and Casey, who have shocked me by remaining friends throughout this whole Lee thing, then started screaming at each other. Thanks to the secret task, Jasmine thought Casey had been telling Sam that she and Luisa had been talking about her behind her back. During their argument, Casey stood her ground but they were both yelling. Sam then returned from the Diary Room bearing gifts after being rewarded for winning her secret task! It was funny, and poor Ollie went straight to Big Brother to say how silly he felt. Poor Ollie!
Secretly, I really hope Sam does fancy Ollie, as they could be our next Katie Price and Peter Andre - they'd be so cute together!!!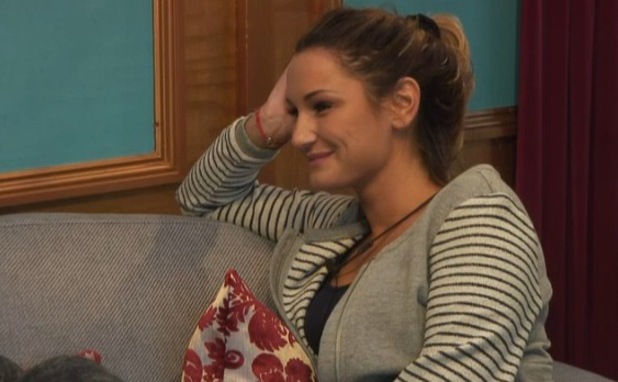 Meanwhile, the housemates also received photos of their loved ones. Luisa cried with just one look at her cute daughter and Dappy clearly felt bad. He said sorry for the comments he had made about Luisa's mothering skills. Awwwww.
Finally, as a reward for their task, the housemates were given music, food and drink. Everyone enjoyed it except for Jim, who is getting increasingly p*ssed off at the girls' volume level. When the music came on and the dancing started he almost ran to the garden.
Do you agree with Nicola? Tell us below, as the best comment from across the website each week wins £50.