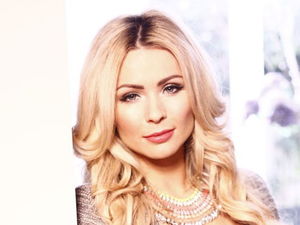 Nicola McLean blogs Celebrity Big Brother exclusively for Reveal.
It all kicked off on
Celebrity Big Brother
last night... Dappy is feeling the pressure and, during an argument with Luisa, he insulted her parenting skills. I was SO angry with him.
The opinionated N-Dubz singer was left reeling when Evander was voted out of the
CBB
house and seemed really upset. But he'll probably be the only person who will miss him.
In the Diary Room while speaking to Big Brother, he openly cried about how much he was going to miss his boxing buddy. And the ever witty Big Bro replied: "Big Brother wants Dappy to be happy." LOL!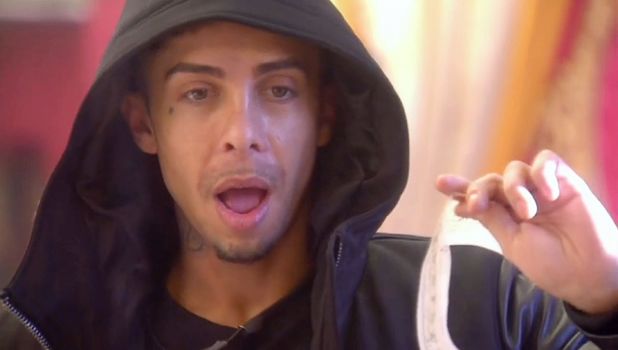 His war of words kicked off with Luisa over... SEX. Yes, no shock there guys! So, in the most outrageous
Celebrity Big Brother
ever which shockingly has no members of
Loose Women
or
Geordie Shore
taking part, two outspoken housemates became embroiled in an argument which seemed to have no end!
Men can sleep with five women in a night and it's cool but, if a woman does the same thing, she is a s*ag. These are Dappy's views anyway. And, of course, our self-confessed orgy lover totally disagreed with Dappy's opinion and (much to my delight) wasn't afraid to say it!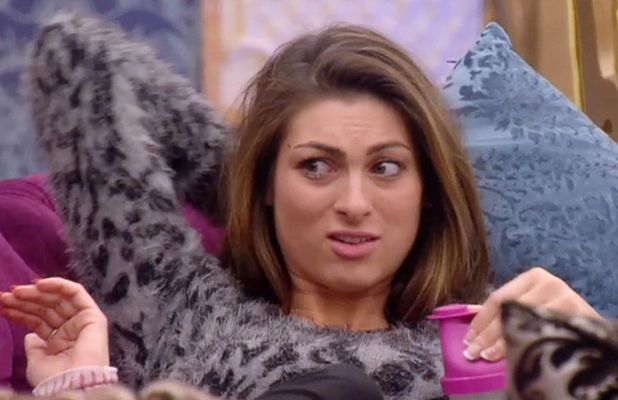 I really felt for Luisa as no one seemed to back her up! Even if they didn't agree with her point, certain housemates had the power to end the argument but not one of them had the balls. I've been there and it makes you feel lonely and vulnerable.
Dappy seemed to be hell bent on hearing Luisa's sordid secrets repeating: "Tell me how many men you have slept with in one night. That's dirty; that's disgusting."
Tulisa's cousin then followed Luisa into the bedroom, where she tried to end the discussion by insulting his intelligence: "I can't deal with someone of your intellect and IQ."
Clearly angry, Dappy rapped his retaliation: "I got an A+ in English, you got an A in being stuck up."
I mean how old is Dappy? I feel like I'm back in school...
Luckily, he later realised he should "be a man and apologise" and the pair had a hug to end the feud. Lionel was so pleased, he took it upon himself to join the embrace, saying the make-up had "made his night".
But it wasn't long before laid-back Lionel himself was offended by Luisa's actions. In the garden, she told the entertainer she's glad the "young ones" - aka Casey and Lee - are back in the house, because the house was "boring and full of old people".
Luisa said: "You don't understand how boring it's been without you guys. We've got the naughty ones back, so we can be naughty together. We're the only bad ones. Everyone else is perfect, everyone else is old."
Lionel was fuming. He said: "You mean that, that's the terrible thing, you mean that." But Lionel, babe, you ARE old.
Luisa tried to defend herself but they argued.
I've been indifferent about Linda up until now, but she jumped to Luisa's defence - so well done Linda! And she comforted Luisa when she burst into tears, so I'm beginning to like her more.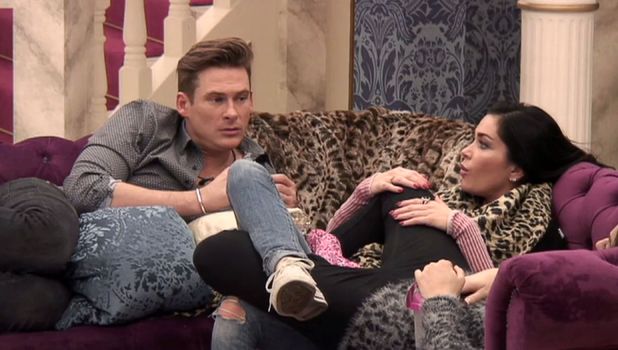 And there were more tears when hard-faced Jasmine wept while talking to Lee. I cringed when he declared he'd never looked in Casey's eyes like he did Jasmine's... Please, I can't cope with any more! Is Jasmine REALLY falling for his charms again?
But, where is
TOWIE
's Sam? And her fellow reality star pal Ollie??? Both lovely people, but getting no air time at all... I want to see more of them!
Come back tomorrow for Nicola's thoughts on tonight's show (12 January), which airs at 9pm on Channel 5.
Check out all the housemates who entered the Celebrity Big Brother house:
Copyright: Channel 5