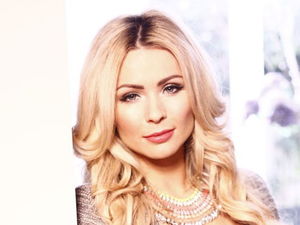 Nicola McLean blogs Celebrity Big Brother exclusively for Reveal.
I was SO glad it was Friday (10 January), after the boys' first week back at school... I couldn't wait for a glass of fizz and some light relief in the form of the first real
Celebrity Big Brother
eviction. And what an AMAZING twist when Emma Willis opened the show with the words: "Who goes? Casey and Lee decide!" I couldn't believe it!
The first two housemates safe were Jim and Jasmine. I couldn't understand why the audience were chanting "get Luisa out" as I think she is a great housemate. But, generally on
CBB
, the outspoken ones always seem to be hated. If she was outspoken and not telling the truth then I would understand, but she has been honest and that's very important.
Liz was next to be saved - I mean who the hell is voting for her???
Then Big Brother dropped the bombshell that Lee and Casey hadn't been evicted and have been watching their every move. They also revealed that it was up to Casey and Lee to decide who would be staying between the bottom two - Evander and Luisa.
The housemates seemed so shocked when they saw the VT of the bolt hole. Lee and Casey decided Luisa should stay and I think that's the right decision as Evander brought nothing to the house. They chose not to be swayed by the public boos and stick to their guns. So it was time for Evander to be evicted and Lee and Casey to return to the house.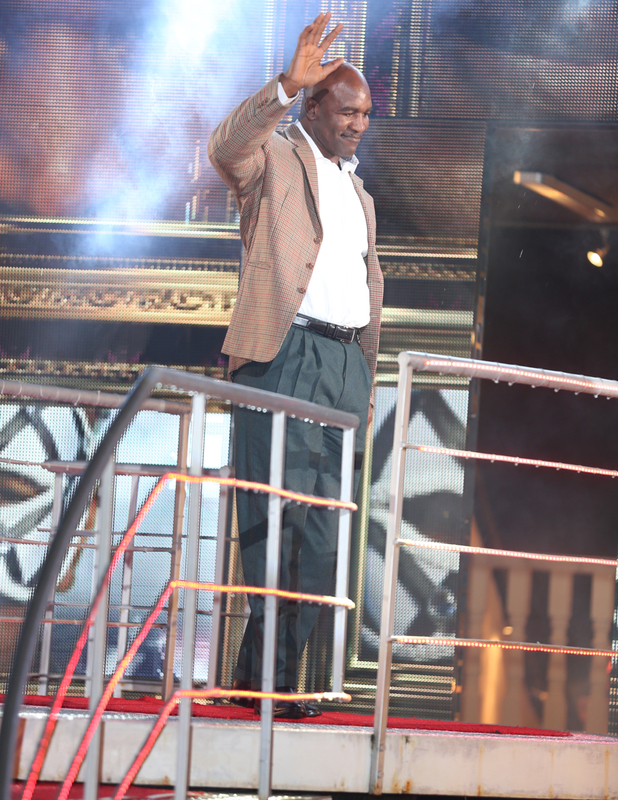 But I did think it was disgusting that Lee and Casey didn't even acknowledge Evander when they returned to the house. The other housemates seemed happy to see them. Everyone was cheering Evander when he left, but I don't get why. He didn't do or say anything… Well other than the fact that he punched a horse and that being gay is wrong. When Evander had his interview he still didn't seem to know what was going on and nor did I. I didn't really understand a word he was saying...
The action in the house from the day before showed Casey and Lee in the bolt hole, and I had to laugh when Lee got annoyed at the thought of Ollie fancying Jasmine. I mean pot, kettle and black spring to mind!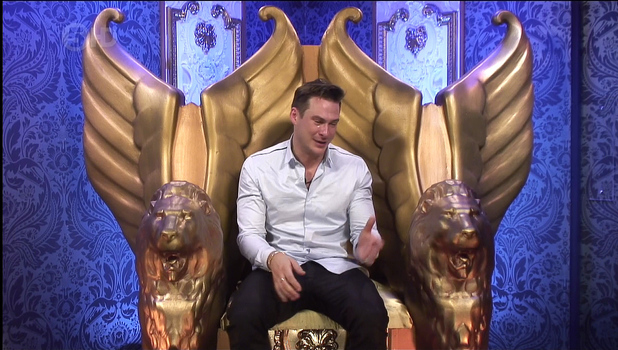 Lee went to the diary room to discuss his recent behaviour and admitted he was stupid for kissing two girls in two nights. I think this will do his public perception the world of good as he is finally man-ing up and seeing what he did was wrong. It did touch me when he said he broke up with the love of his life and had to adjust to not being with his little boy every day. I am glad we have seen this side of Lee, as he finally seems to be opening up about his feelings.
However, he made me feel sick when he told Casey he went to a nightclub and got the numbers of five lap dancers and had sex with all five of them in the week and, when they went back to work on Saturday, they all told each other. I mean, Lee please! We don't need to hear that. Casey made me cringe when she said she'd had a lucky escape - CASEY, YOU HAVE KNOWN HIM SIX DAYS and he only kissed you a few times. Then I couldn't believe my eyes when Lee was lying on the bed with Casey rubbing his back. I can't work out who is more stupid - him or her! It's like watching a couple in there! I hope he won't go running back to Jasmine when he goes back in to the house.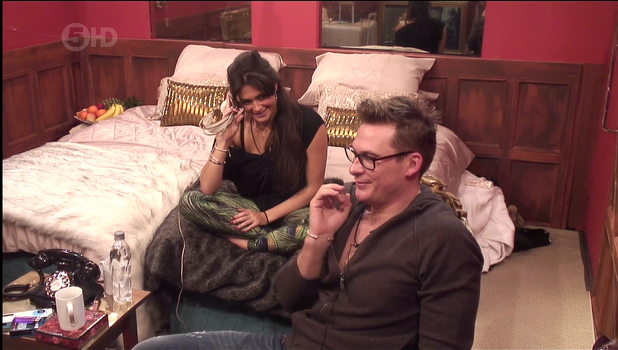 When Evander admitted to punching a horse, I am glad Luisa said she thought it was disgusting and then Liz finally spoke and said she would stab Evander if he punched her horse. If Liz got more involved as a housemate, she would definitely be better to watch.
It also annoyed me when Jim said children should be smacked. I would never lay a finger on my boys. I am glad Linda and Luisa put him in his place. Linda really seems to hate Jim and the feeling is mutual. I predict fireworks over the next few days with those two.
I cannot believe that Ollie admitted to having major feelings for Sam - where the hell has that come from? We have barely seen them talking!!!
Today's task saw the housemates having to chuck slime on each other and I have to say I am not a big fan of things like this. Even though it's great viewing, I would feel disgusting if that happened to me. It made me laugh when Lee and Casey decided to put Ollie and Dappy up as the two most fake housemates and one of them had to be slimed. They are so NOT fake, so it really shocked them and the whole house as they thought it was the public deciding.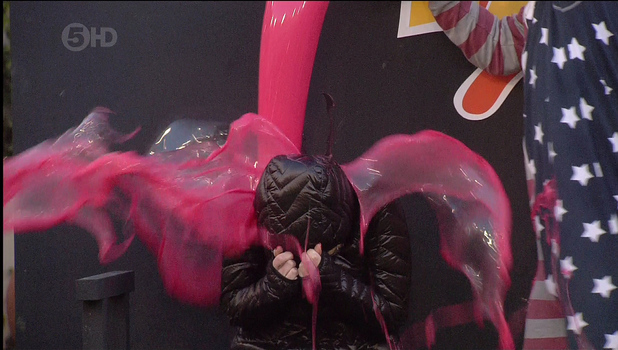 Liz really annoyed me when she said she feels like the cool girls get together and don't involve her. It's not like Liz seems to make an effort to be involved with anyone, let alone the cool girls. I had to agree with Jasmine and Luisa when they said that Liz is a strange person and that she doesn't seem like the type of person to be able to edit a magazine and manage people. I mean she doesn't interact with anyone. I can't even imagine her calling anyone in and telling them what to do.
Can't wait to see how the house will get on now Casey and Lee have returned...
Come back tomorrow for Nicola's thoughts on tonight's show (11 January), which airs at 9.45pm on Channel 5.
Check out all the housemates who entered the Celebrity Big Brother house:
Copyright: Channel 5