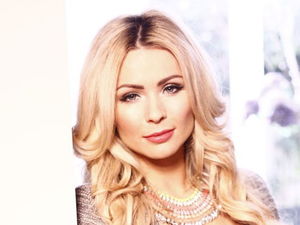 Nicola McLean blogs Celebrity Big Brother exclusively for Reveal.
I couldn't wait to settle down and see the latest goings on from the friskiest Celebrity Big Brother housemates ever last night.
Firstly, how awkward was it for Lee when Casey told Jasmine about their antics under the covers?! Then the girls sat either side of him as he waited to find out the fake eviction news and accused him of being a player for declaring romantic feelings to each of them. Extra awkward!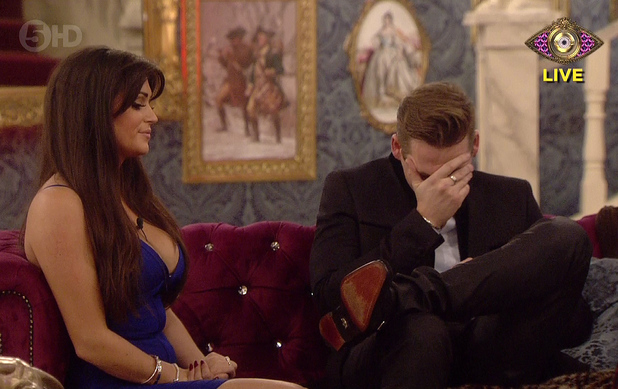 Lee really thinks he's innocent in all of this, doesn't he? He just can't work out Jasmine and Casey's problem with the way he has treated them and he seems to be more worried about what the public think of him.
I was actually shocked when he took himself over to the kitchen area and cried. Things are really getting on top of him! Luckily for him though, Dappy feels his pain and went over to give him some comfort, which was nice to see. I can't help but like Dappy after that - especially when he kissed Lee too, hoping to make him feel better. Very sweet!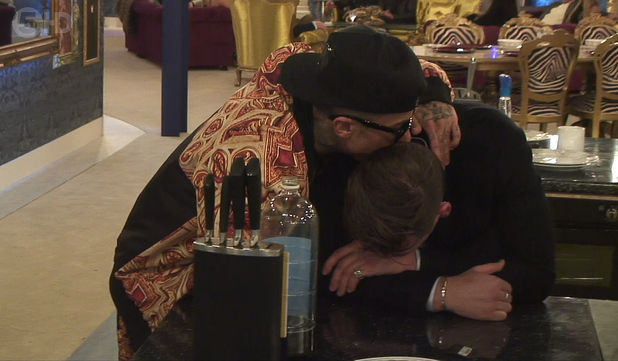 So as we already knew, Casey and Lee 'the player' were sent to the Bolt Hole on Wednesday night and on arrival in their new hideaway, Casey immediately revealed to Lee that she wasn't wearing any knickers. Why would she say that?! I mean, please Casey, I really hope this doesn't mean you're secretly hoping for more trips to the loo with Lee? I have a feeling there will be more to come between these two and their bathroom antics to be honest, which would be a real shame.
I really like Casey, but I feel like after seeing the public's reaction to her relationship with Lee the other night, she is being clever and decided to milk the situation. She really won't let it drop! I think Lee is feeling the same because he said: "She had to make it a big issue and put me in bad light." He also turned on Casey and said: "It winds me up. Are you 12? This ain't real." Yes Lee, you're right, it isn't real. He needs to remember that and not fall so hard for Jasmine because that isn't real either. However, I did chuckle when he told Big Brother: "What are you supposed to do when you meet someone, you told her like you like her and then you then meet someone else that you have more of a connection with?" It's all very Jeremy Kyle, but Lee does appear to be smitten with the American minx.
While the warring on/off lovers watched their housemates' every move in the Bolt Hole, Luisa and Jasmine continued their sexy game plan by jumping into Lee and Casey's vacant double bed together. Jasmine made me laugh when she blurted out: "There's probably sperm in here."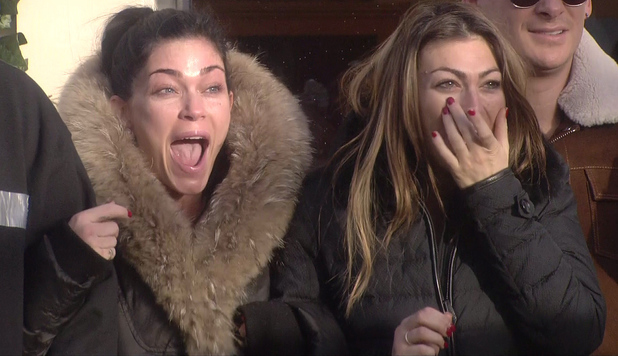 The housemates also nominated for the first time yesterday and it was no real surprise to find out Liz, Jasmine, Evander, Jim and Luisa will all face the first real eviction tonight. Who will go? Whoever it is, I seriously hope it isn't Luisa or Jasmine. We can't let these two go - they are far too entertaining and we need to see what's going to happen when the love rat and Casey make their shock return!
Do you agree with Nicola's thoughts? Tell us below, as the best comment from across the website each week wins £50!
Got an iPad or iPhone? Reveal Mag has been especially designed to fit!