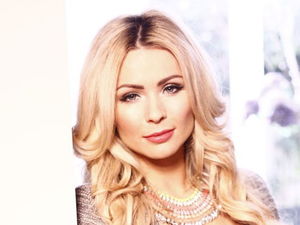 Nicola McLean blogs Celebrity Big Brother exclusively for Reveal.
So after a long day of mummy duties, including a meeting at Rocky's school about this term's topic (yes I get involved in school things!), I couldn't wait to see the goings on in this year's
Let's Have Sex With A Celebrity
- sorry, I mean
Celebrity Big Brother
. Back in the house, the Lee/Casey/Jasmine saga continued with Jasmine and Lee making it pretty obvious to Casey and all the housemates that something is going.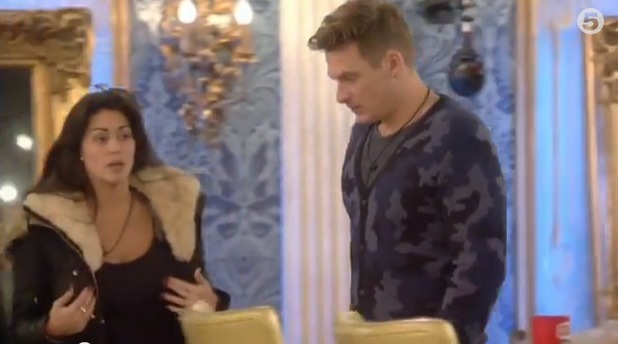 Jasmine and Lee went to wash the towels in the bathroom and this made Casey see red. Casey stormed in to ask Lee if she could have a private chat with him. They went to bedroom, both took off their mics and went under the duvet. I would have loved to have heard what was said…Hell hath no fury like a woman scorned! I felt so sorry for Casey when she started crying, but I really have to be honest here and say that I don't understand why she got so involved with a guy so quickly and in such a public way. She has been given an unbelievable chance getting into the
Celebrity Big Brother
house as a virtually unknown. Is she really going to let Lee from Blue ruin her experience?
I had to laugh when both Lee and Jasmine admitted to Luisa and Ollie (yes, he's still there even though we've barely seen him) that they have both had same sex relations. It was like an episode of
Jerry Springer
when Jasmine said that she'd had a relationship with a female while in jail. From what we have seen of him over the past few days, I wasn't shocked by Lee saying that he had done bits with a man before. It seems Lee would get into bed with anything!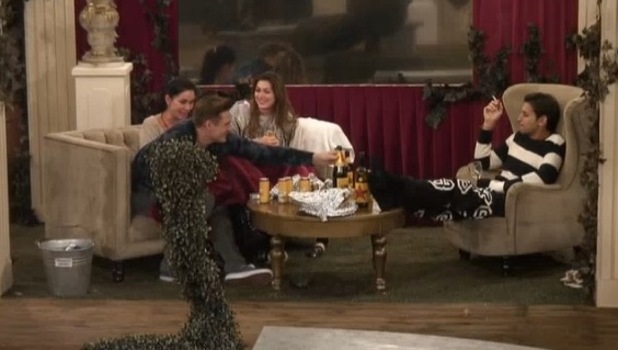 After that..err.. light relief, it was then back to drama central as Casey confronted Lee about Jasmine. He didn't seem to take any blame for it and actually tried to have a go at her for crying! The worst thing about this whole saga is that Lee seems to think he is innocent and all he is worried about is public perception of him. Lee is remaining adamant he has done nothing wrong, insisting behind her back: "I am on
Celebrity Big Brother
for God's sake. Get a grip…it's not real life. It's some weird reality sh*t. I don't want her to be upset and I have tried to squash it so many times."
While Jasmine agrees with her new lover Lee, Luisa surprised me when she confronted them both, telling them that Casey was hurting and that they really shouldn't share a bed. I know Luisa has really split opinions, but I really like her. I know lots of people judge her for being so sexually open but, at the same time, she bizarrely seems to have good morals and isn't afraid to stand up for what she believes in…Go Luisa. Lee decided to sleep on the sofa but somehow ended up in the bedroom. Then he went into the toilet - in full view of Casey - and started running those taps again (what have you I told you Big Brother? Turn off the water!). Lee ended up sleeping on the floor next to Jasmine's bed and they held hands.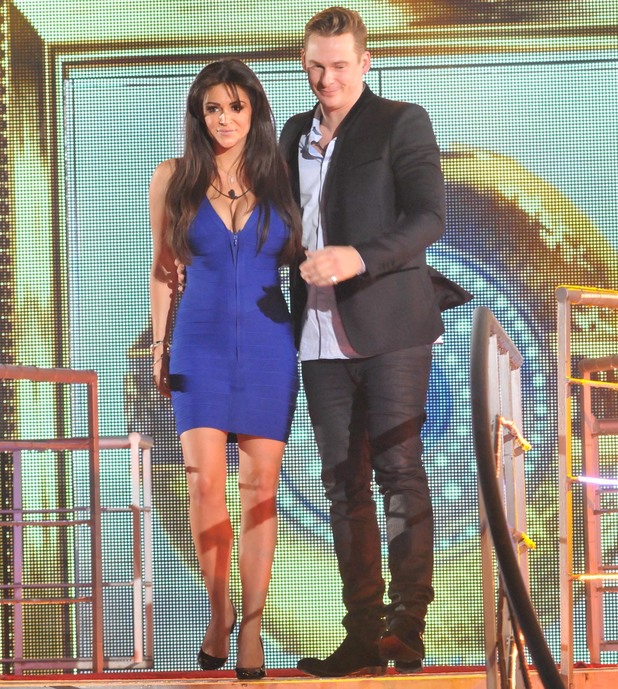 At the end of the show, three of our previous pairs of handcuffed housemates awaited their fate. The couples facing 'eviction' were Liz and Dappy (yes, they are still there), Lee and Casey and Luisa and Evander (yes, he's still there also). We didn't need the stunning Emma Willis to say that It would be Casey and Lee! Lee looked very shocked that the public were booing him so much, and that they were supporting Casey. He even burst into tears!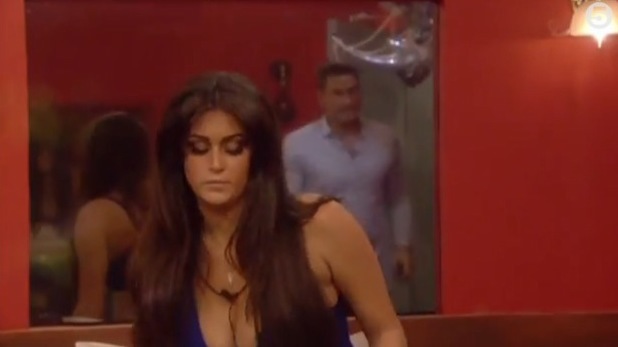 When they were told they would be moving into the Bolt Hole, Casey looked disappointed and joked: "I've just got rid of him!" Lee tried to be witty and replied: "I feel the same babe!" But the baying crowd were certainly not #teamlee. It will interesting to see how Lee and Casey get on in the secret room but I think more interesting to see how Jasmine acts towards Lee when he returns on Friday. I hope Casey doesn't fall for Lee's charms again while in the Bolt Hole…She was rather quick to tell him that she was wearing no underwear!
Do you agree with Nicola's thoughts? Tell us below, as the best comment from across the website each week wins £50!