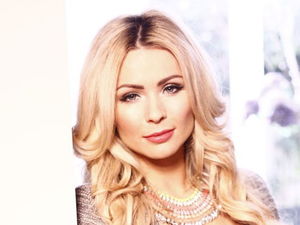 Nicola McLean blogs Celebrity Big Brother exclusively for Reveal.
I really couldn't believe
Lee Ryan
's behaviour in last night's episode of
Celebrity Big Brother
. He really is doing himself no favours! By all accounts, from what I've seen and heard of him on the outside, he is a nice boy, but he is seriously messing up in front of the cameras and the entire nation.
To some it may be funny, but to others it's a bit cringeworthy. It was only yesterday that he was spooning Casey Batchelor and kissing her in bed whispering sweet nothings into her ear. Then he then told Liz Jones (yes, she's still there not that you would realise) that he prefers Jasmine Waltz because she is so "pretty".
In a conversation with Casey, he decided to cool things off, telling her that "he doesn't want to come across like a player". Well it's too late Lee - and we are only four days into the show! Casey looked upset and pressed him further (she will kick herself when she leaves for not telling him to f*** off, poor girl) and Lee then backed down.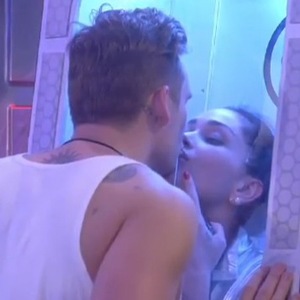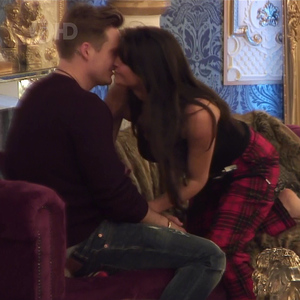 Lee kissed Casey and told her they would continue as normal. So they are back on?! I was confused too! It doesn't take long for Lee to change his mind though, and in last night's show, he did so within a couple of minutes by jumping under the covers with Jasmine.
Whatever happened under there wasn't enough though, and the pair both made their way to the toilets for some privacy where they then ran the taps so
Big Brother
couldn't make out any sounds! Hey
Big Brother
, turn the water off!
The love triangle has completely taken over the whole house causing what I can only imagine to be not a very happy atmosphere!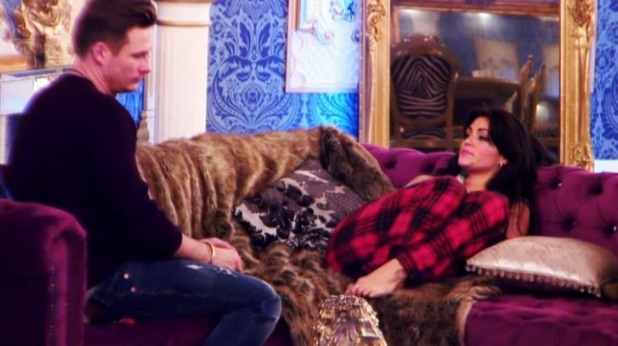 I can't wait to see how Casey will react to Lee and Jasmine's toilet trip though. I reckon there'll be lots of drama ahead.
Elsewhere, Jim Davidson has been rubbing Linda Nolan up in a completely different way to how Lee has been rubbing Casey and Jasmine up! The two of them had a row, or to be honest, Linda moaned then told Jim she didn't like him and Jim walked away!
It's not the most entertaining confrontation we've seen, but who could blame Jim for walking off? Linda was on the bed with Sam Faiers and Luisa Zissman and only a foolish man would argue with three women. Besides, I think he thought Linda was digging for a proper row and he didn't want to rise to the bait.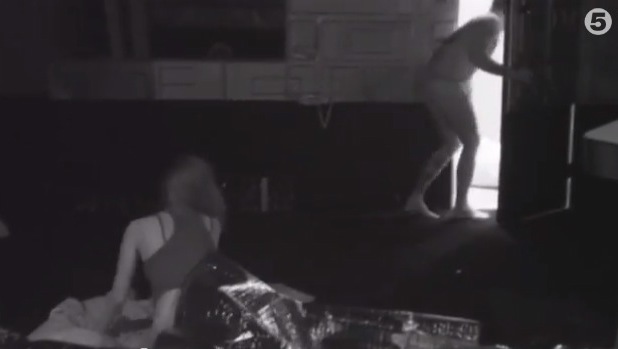 I like Jim and I can't see what he has done to upset Linda but I do have a feeling that this will run on and on. I think Linda's preconceived ideas about him could have got the better of her.
This situation actually reminds me of Linda's sister Coleen. She went into the house disliking Julie Goodyear from the off and it seems this is exactly what Linda is doing with Jim. I hope it doesn't turn into anything more though. It'd be a shame as Linda and Jim were actually getting on.
Sam and Ollie Locke are coming across as level headed, lovely people who try to keep the peace in the house, but I want to see more of them on camera.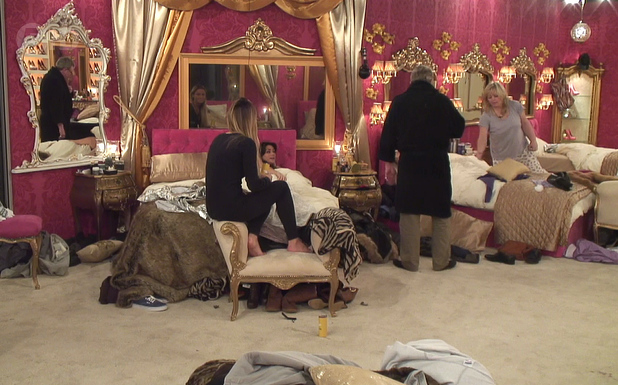 To be honest, all the housemates are a bit sidelined right now. I understand it's shocking to see celebrities doing bits in the toilets with other people, but I really don't want to see this turn into a one-man show. This series is so outrageous and a one-hour episode just isn't enough!
So, who will be voted into the bolt in tonight's fake eviction? I have a funny feeling it will be Casey and Lee. To be fair, the other two pairings wouldn't be that interesting to watch. It would just turn into a normal spying session, so given their recent drama, Lee and Casey would definitely spice things up. At least then we would get them out of the house for a bit so we can get some viewing time on the other housemates.
Hurry up 9pm!
Come back tomorrow for Nicola's thoughts on tonight's show (8 January), which airs at 9pm on Channel 5.
Do you agree with Nicola's views? Tell us below, as the best comment from across the website each week wins £50!
See the full line-up of celebrities below:
Copyright: Channel 5