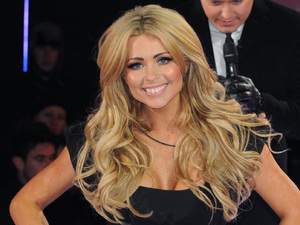 Former Celebrity Big Brother housemate Nicola McLean gives her frank opinion on this series exclusively for Reveal!
Rylan was brilliant and entertaining, comes across as genuine and was one of the few to fight his corner. But it was a very predictable win last night. We knew from even before he entered the house that he was going to win. As a viewer, you want the whole drama of guessing who is going to make the final, but this year it was obvious. There were no shocks.
It meant a lot to him, and it was a dream come true for him. When Ryan asked the public not to vote for him, but to phone in for Rylan, I thought that was genuine.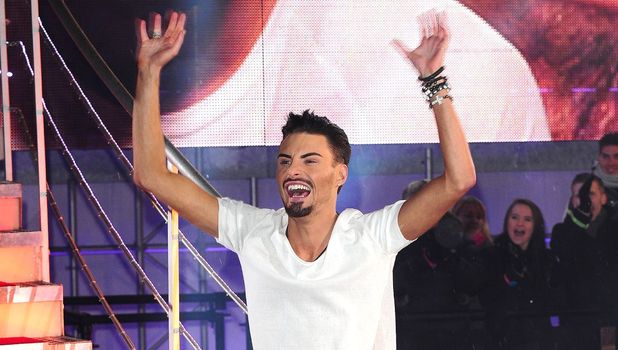 It's sad that we don't ever believe people when they do the right thing. I believe Ryan was one of the most genuine housemates who walked through the doors to
CBB
. Boring, didn't give us much, but a lovely guy.
I don't think Razor should have gone so early. But on the final night, does it really matter? It's really about the winner, and nobody remembers who came out when.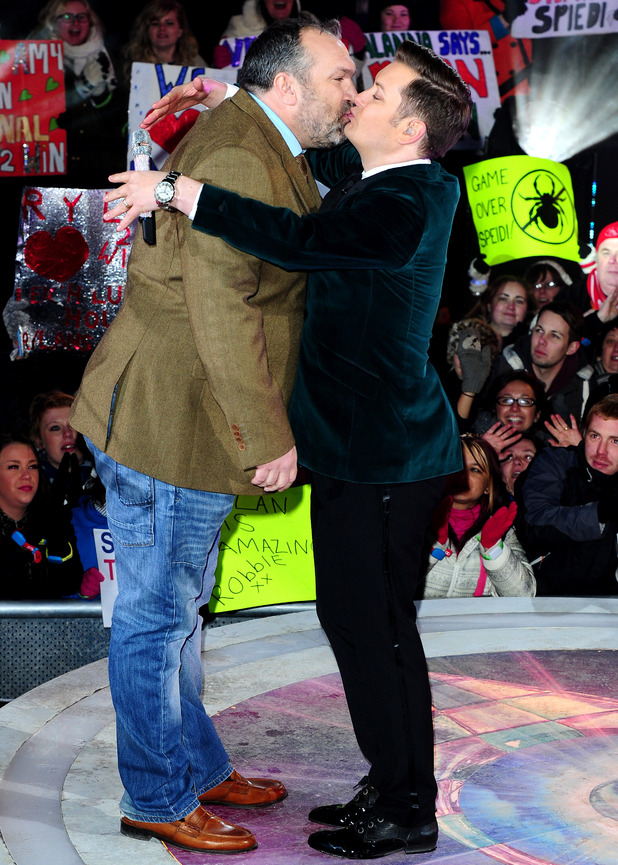 I am surprised that Speidi came second because the public usually vote out the most entertaining housemates. But I think they deserved their place 100 per cent.
It was brilliant that we kept them in. They've entertained us and have been the most talked about contestants. But their interview was very strange. They swung between admitting their behaviour was for the game and saying they were being themselves - it was mixed messages.
Were they playing the game or is that how they conduct themselves in real life? I don't think they know who to be anymore. They have become so obsessed with reality TV, they've become their characters. And they think to earn their money, they have to be hated.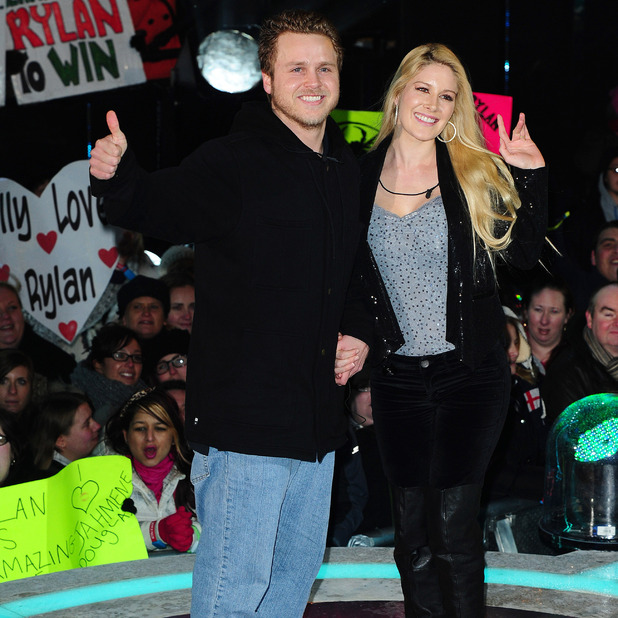 They've become so guarded, they only worry about each other. That's cute but it's also sad. There are glimpses that they are both really nice people. It shows you that your five minutes of fame isn't always worth it.
I'm often edited in the bitchy role, but I'm not like that at all. I'm usually happy and jolly, but that's not what people want from me. So I feel for Speidi.
Speidi have been the highlight of the series, especially when they were in the basement. They were TV gold. The lowlight was the nonentity celebs, like Sam, Gillian, Tricia and Frankie... Even Claire, although she redeemed herself by being a lovely girl. They should put people in there who want to earn their money.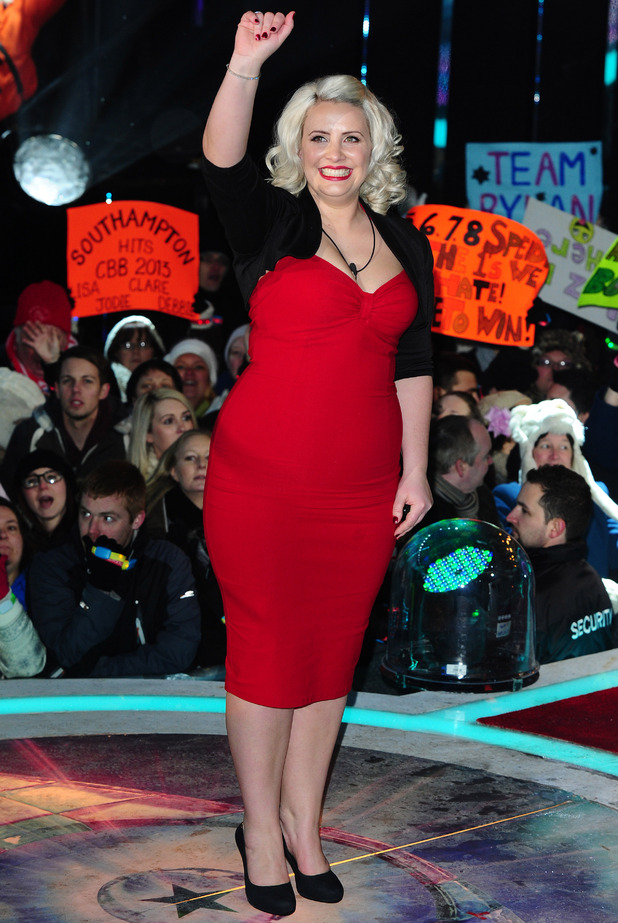 Here's my final thoughts on the
CBB
housemates.
Paula
: She shouldn't have gone. She would have been brilliant. She's an eccentric, and not as 'on the edge' as some people claimed.
Sam
: Very good looking, but boring. He was basically unknown, was given a chance, but didn't take it.
Lacey
: Extremely cute. She didn't do anything that made me love her or hate her. She didn't embarrass herself, and did Page 3 girls proud.
Gillian
: I wanted the feisty alpha female that I thought she was. Because she's a national treasure, she could have stood up to Speidi and still be loved. I still like her, but I wanted more.
Frankie
: I'm a massive
CBB
fan and I could probably name most past housemates, but I won't remember him. Yes he's a nice man, but he just wanted to keep his head down and get the money. As a viewer, that's rubbish.
Tricia
: I wanted to hate her, but she didn't do anything wrong. I thought she could be manipulative, like when she gave Speidi her pillow but then said she didn't like them. She was playing a game, same as them. I'd like to go for a glass of wine with her, but I'm sure she won't take me up on the offer!
Razor
: He was brilliant. Along with Speidi and Rylan, he saved this year's CBB. He's a lovely guy, and so funny. But we didn't see more of that because the show was so heavily edited around Speidi and Rylan. Nobody else got a look in. I still think his outburst with Spencer was uncalled for, though...
Claire
: A lovely girl, but I thought she'd be more outspoken like she is on the outside. She went on a journey. I know how hard it would have been for her being away from her children.
Ryan
: I went from liking him, to not liking him, and back again. He was 100 per cent right about the letters. He was an outsider because he didn't understand the banter, but he threw himself in regardless.
Speidi
: We've loved to hate them - we've gasped, raged and clapped at them. We've gone through every possible emotion with them. That to me is an amazing
Big Brother
contestant. We've not stopped talking about them for three weeks. They made the show worth watching. I've now started watching
The Hills
too!
Rylan
: He was exactly like we saw on
The X Factor
- fun, quick-witted, handsome and insecure... He's a good person to watch. His personality would have come across better without Speidi on the show. Even he seemed normal compared to them! He was a worthy winner and needed it badly.
That's it for this year's
CBB
- I hope you enjoyed my column!
Do you agree with Nicola's opinion? Tell us below!
READ MORE:
CBB's Heidi Montag and Spencer Pratt insist: "We're entertainers!"
READ MORE:
The X Factor's Rylan Clark wins Celebrity Big Brother!