With its combination of medieval Old Town and neoclassical and leafy New Town areas, Scotland's capital city has everything you'd ever need (as long as you don't mind a bit of rain). As well as being steeped in history, Edinburgh has a vibrant and contemporary vibe too – making it perfect for history buffs and foodies alikeWhat to do
If you're a Harry Potter fan then this is the city for you. Not only did J K Rowling pen her bestselling novels from a café in the centre, but she took inspiration for the magical wizarding world she created from her surroundings. And as you walk through Edinburgh's streets you can tell what triggered her amazing imagination.
From
The Elephant House
café, where she wrote a number of the books, you can see Greyfriars Kirkyard. This cemetery is where Rowling would retreat to when she needed to get her creative juices flowing. Plus, it's home to the real Tom Riddle's grave. It's definitely worth having a stroll through, not only to find the grave but also to catch a glimpse of George Heriot's school – which Rowling used as a foundation for her description of Hogwarts. Its four towers, which are home to four school houses, are clear inspiration for those of Ravenclaw, Hufflepuff, Gryffindor and Slytherin.
Obviously, there's
Edinburgh Castle
. Imposing and magnificent, it stands on the hilly top of the Royal Mile, meaning it's visible from pretty much every street in the city. Pricey to get in but worth a visit if you are a big castle fan.
The Real Mary King's Closeis a must-visit. You might think it is a slightly gimmicky tourist trap, but this couldn't be further from the truth. You go beneath Edinburgh's streets to see what life was really like in 1600 – as a 400-year-old street that was built on top of has been preserved. It's creepy and awesome in equal measure. Tickets are available from £13 from
AttractionTix
.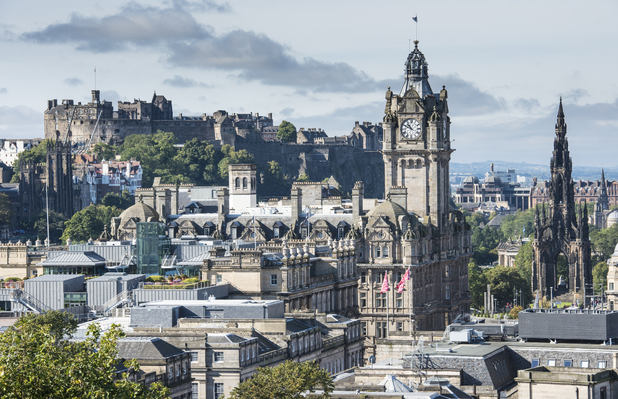 Princes Street is renowned for shopping, so if you want to give your credit card a good bashing, head there. As well as high street faves and high end stores, you'll also find cutesy boutiques and independents on the roads surrounding Princes Street.
Theatre lovers pile on the city in droves, and rightly so. Edinburgh is great for all things stage. If you're not lucky enough to visit during the Fringe Festival in July, you can still check out some of the best performances in the country. From The Lyceum to The Playhouse, there's an event for pretty much everyone.
Where to eat and drink
For breakfast or brunch,
Hamilton's Bar And Kitchen
is great. Located in the blissfully peaceful Stockbridge, it's a fair walk from the city centre but worth the trek. Go for the excellent vegetarian breakfast that includes THREE different carbs, yep. They also serve pancakes, French toast and pretty much every morning meal you could wish for.
If you're a seafood fan, Mussel Inn on Rose Street is somewhere you have to try. It doesn't look like much from the outside, but serves freshly caught, local fish and seafood. Go for the oysters as a starter and try one of their daily specials for a main. The staff are so friendly too, it's a really lovely place.
Pre-dinner drinking is always a winner when you're on a weekend away. And the
The Queens Arms
just off Princes Street has got a real buzzing vibe and atmosphere. Their cocktails are incredible, and served in fancy glasses and always with a sprig of a herb or two. Sit in the cosy American diner-style booths around the back of the bar and look around at all the super cool décor.
Badger & Co
has recently opened up and the building housing it once belonged to Wind in the Willows author Kenneth Grahame. Inspired by seasonal produce, their menu is great for carnivores and veggies. Order the crispy duck eggs – they're weird but wonderful.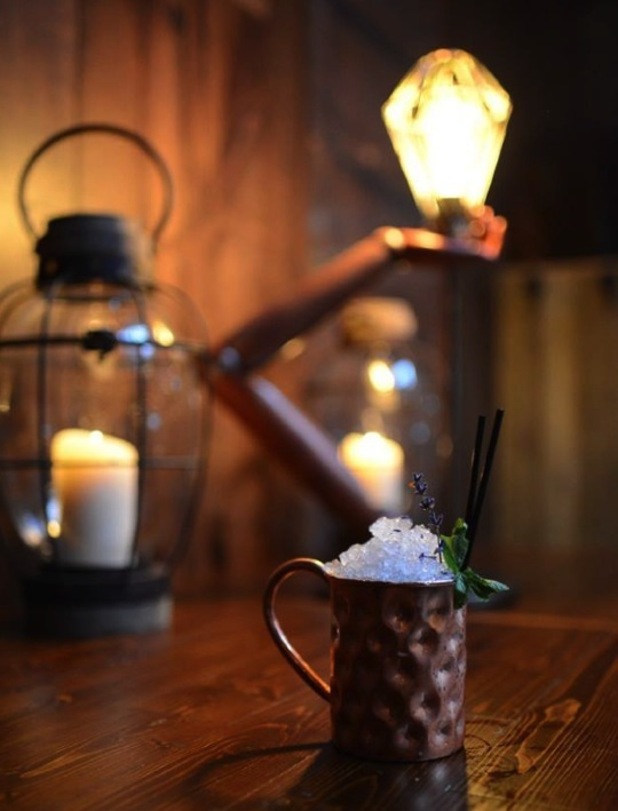 And if you want to eat an indulgent sourdough pizza or dirty burger washed down with a luxury gin cocktail or craft beer,
Foundry 39
is great. The furniture and fixture and fittings is so spot on. Think copper, exposed pipes, hanging succulents and Edison bulbs. Make sure you get the apple and jalapeno slaw, and a side order of the fried pickles with blue cheese mayo. This place is super trendy, but not in a pretentious or intimidating way.
Where to stay
Situated just under a mile from Edinburgh's Waverley Station, Blenheim Place is a stunning Georgian street, constructed in 1824. It's a short walk from the renowned Princes Street, George Street and St Andrews Square and spitting distance from theatres, pubs and bars.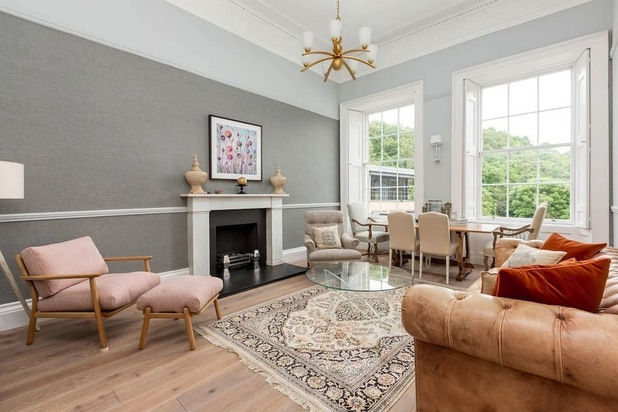 At 9 Blenheim place, you'll find a beautiful apartment available to
rent from Airbnb
. With two gigantic bedrooms, a really snazzy kitchen and dining area, and an incredibly spacious living area, it's perfect for a couple, a family or a group of pals. Downstairs, the bathroom, toilet and shower room is cosy and modern. A freestanding bath dominates the sink area, and tucked around the corner is a large walk in shower and loo.
For around £300 a night, it's amazing value for money if there's a group of you. The ceiling height alone makes you feel like you're staying somewhere really special. All fixtures and fittings seem brand new, and designed with convenience in mind.
Plus, it's just down the road from a number of late-night eateries – so perfect for anyone who wants to explore the city's nightlife.
Getting there
Trains run directly from London King's Cross to Edinburgh Waverley Station, which is right in the heart of the city centre. Journeys from London take around four to five hours and go via Newcastle and York (ticket prices vary). Or, if you're feeling really fancy, you can fly into Edinburgh Airport. It's just eight miles from the city centre so takes around 25 minutes by car in light traffic.