EastEnders, Emmerdale, Hollyoaks: we take a look at tonight's top soap stories…
EastEnders, BBC1, 7.30pm
Following Sonia's departure, Bex has moved into the Fowlers', but it's so crowded she's having difficulty settling in.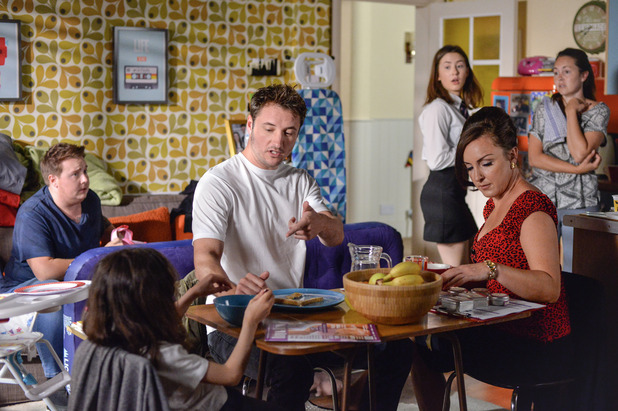 With Stacey struggling to cover the bills, Kyle speaks to Steven about a pay rise, but Steven flatly refuses. Kyle implies he'll reveal the truth about the robbery, but will that change Steven's mind? And can Stacey find a solution to their living arrangements?
Emmerdale, ITV, 7pm
In the middle of the countryside, Tracy's furious to wake up in Frank's car. The battery is dead and when she sees the time, she panics and calls Vanessa to find them and get them home for the wedding.
Frank is still desperate to make amends and shows Tracy where he carved her name in a tree as she was being born. But she's unimpressed and more concerned she's about to miss her wedding day.
Vanessa arrives with her dress, but the day goes from bad to worse when Tracy accidentally damages Vanessa's handbrake and the car rolls into the water.
As a stranded Tracy desperately tries to flag down a car and get to the church on time, David's waiting, his hopes of marrying Tracy dwindling. Can Frank save the day for his daughter?
Hollyoaks, C4, 6.30pm
Eva breaks into the Osbornes' armed with a gun and watches Jack sleeping on the sofa.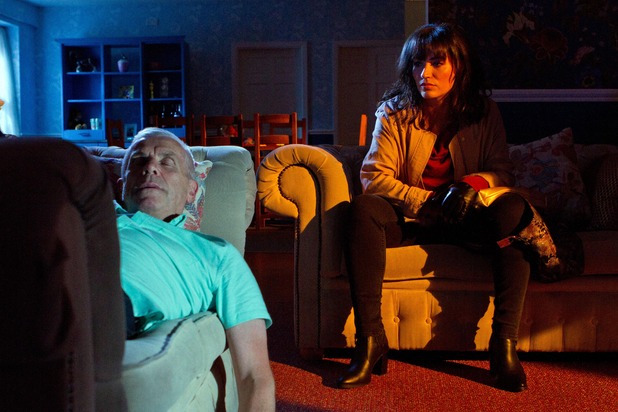 When Esther later reports the break in to the police, she's referred to DI Eva Falco – the same person who broke into the house! Esther has no idea though, but why is Eva after the Osbornes?