Corrie, Emmerdale, Hollyoaks: we take a look at tonight's top soap stories…
Coronation Street, ITV, 7.30pm
Phelan coaches Todd in his sale's pitch and hands him a glossy brochure to lure the new clients into buying. As Todd effortlessly charms Shariff with his patter, Phelan's quietly impressed.
But Phelan's next target is Alex and Todd's uncomfortable with that, especially when he sees Billy watching him in disapproval.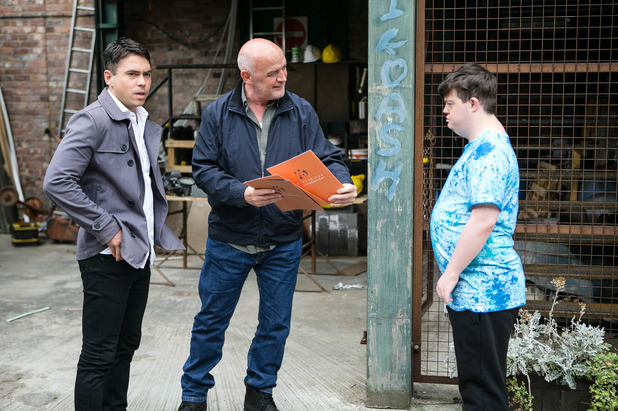 A guilty Todd abandons his pitch and Phelan's angry, warning Todd if the venture fails it'll be Eileen and Jason who lose out. Will Todd up his game?
Emmerdale, ITV, 7pm
Frank shows up at Tracy's hen do, but she tells him to get lost and pours a shot over him.
Outside Frank tells Pollard he wants to make things up to Tracy, but Pollard tells him to leave for good.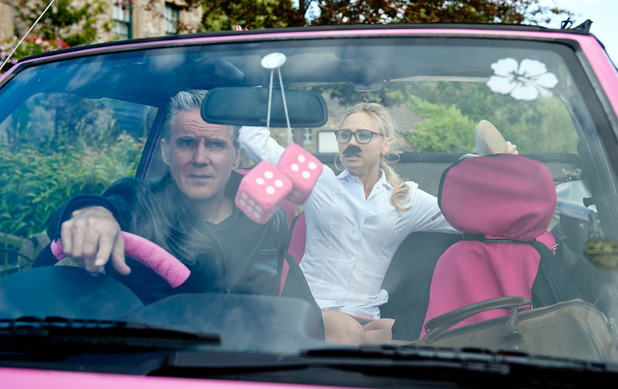 Meanwhile, inside the pub, David suggests a drunk Tracy goes home and she takes his advice, but is upset to see Frank's car on the way out and attacks it. She accuses him of never wanting her and he declares they're going for a ride, before zooming off with her in the back seat. Where is he taking her?
Hollyoaks, C4, 6.30pm
Simone organises a murder mystery evening and invites the Nightingales.
Nathan, Marnie and Cleo arrive at the Lovedays in fancy dress and begin the evening's entertainment. But it's not long before the whole night descends into chaos – can it be salvaged?