EastEnders, Corrie, Emmerdale, Hollyoaks: we take a look at tonight's top soap stories…
EastEnders, BBC1, 8pm
Sonia gets it from all angles when she reveals she's leaving tomorrow and a devastated Tina realises it's really over. Meanwhile, Bex is still fuming with her mother and the pair get into a massive argument.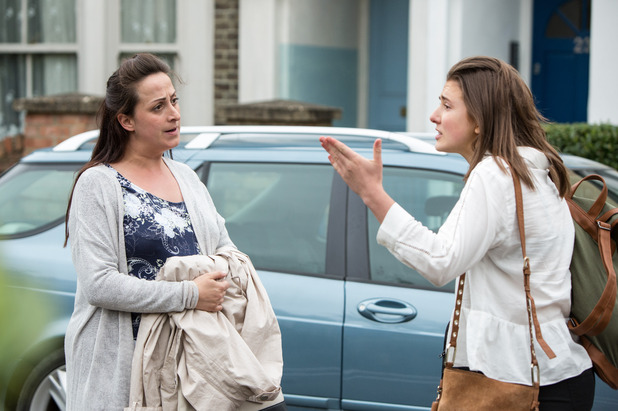 As Son confides in a supportive Martin about her decision, she overhears Tina and the Carters talking about her.
Elsewhere, when Shirley's later left looking after Sylvie, it soon becomes too much for her and she gets annoyed at Sonia for leaving the family in the lurch. She confronts her about her behaviour, but after the day she's had, will Sonia snap?
Coronation Street, ITV, 7.30pm & 8.30pm
Todd's frustrated the police aren't taking him seriously over his accusations against Phelan, so he vows to find more proof of the building scam. As he heads off to see Vinny and Phelan at the site, he has no idea the danger he's in…
Meanwhile, Sean reveals to Billy that Todd was the one who reported him to the bishop. Billy's fuming and confronts Todd when he returns, who claims he did it to help Billy.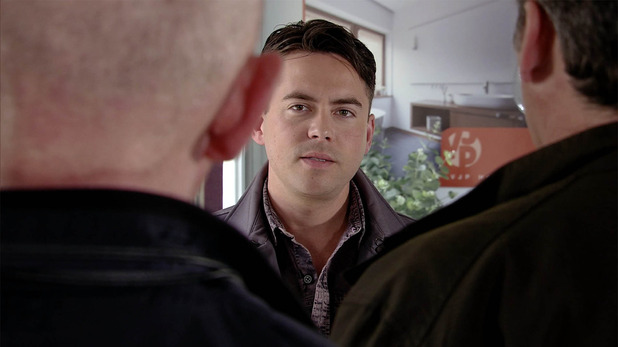 But an angry Billy dumps Todd, who's devastated. However, he soon gets over it by deciding to be the bad boy everyone thinks he is and goes to Phelan telling him he wants in on the scam. What has Todd got himself involved in now?
Emmerdale, ITV, 7pm
Jimmy goes to the village hall thinking it's a toddler group and sits down chatting to the women already there. But he's stunned to realise it's actually a bereavement group!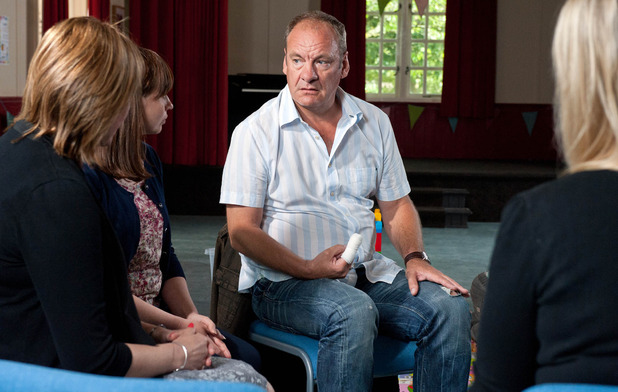 Too embarrassed to leave the conversation, he joins in and starts to pretend his wife Nicola has died just to fit in. But can he really keep up the charade?
Hollyoaks, C4, 6.30pm
Diego's mother arrives in the village and Myra is determined to win her round so they can get Diego's fortune. But her dreams of being rich already look to be over when Juanita reads about Myra's con attempt in the paper.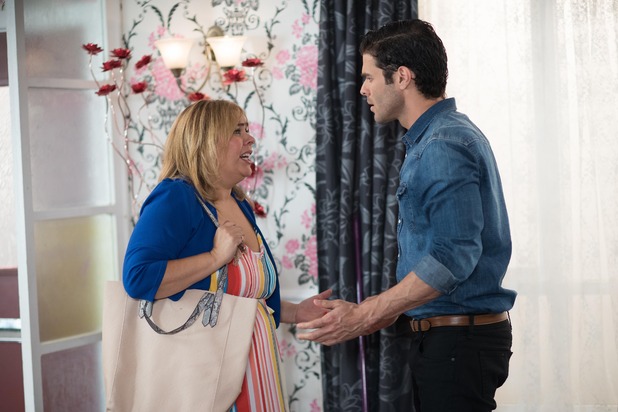 Myra hides at the McQueens', but the glamorous woman isn't far behind and is disgusted to see Myra. Can Myra convince her future mother-in-law she's a good person really? Or will it take another con to get Myra the millions?