Michael Landes and Ophelia Lovibond star in nail-biting adventure drama Hooten & the Lady taking us to far flung destinations in search of hidden treasures.
Maverick adventurer Hooten teams up with fearless historical expert Lady Alex Lindo-Parker to travel the globe and find items like Buddha's missing scroll and the tomb of Alexander The Great.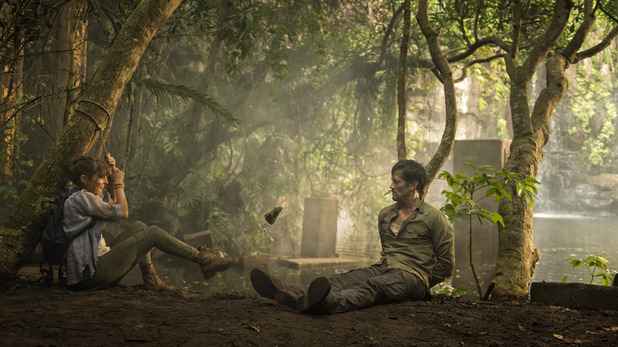 In the opening episode, Lady Alex jets off to the Amazon in search of Victorian explorer Percy Fawcett's lost camp. But after encountering one or two minor mishaps, she's thrown together with silver-tongued America Hooten.
As they battle the jungle's wildlife and a lost tribe, they eventually stumble upon fabled city of gold, El Dorado, but getting their hands on any treasure won't be an easy task…
Hooten & The Lady, Sky1, 9pm