EastEnders, Emmerdale, Hollyoaks: we take a look at tonight's top soap stories…
EastEnders, BBC1, 7.30pm
A nervous Denise attends her first GCSE English literature class and is quickly given a boost of confidence by her tutor.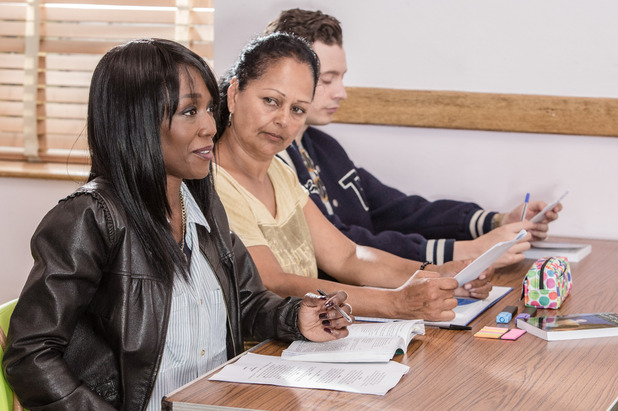 Feeling buoyed, Denise invites him for a drink, but her plans change when she's forced to look after a drunken Carmel. As the pair talk about their problems, Denise has a huge revelation for Carm – how will she respond?
Emmerdale, ITV, 7pm
When the Sharma's refuse to give Lisa the loan she needs to pay for Belle's private clinic, Charity offers to do a robbery to get Lisa the cash.
Lisa insists she doesn't want Charity to go to prison, so when Lachlan offers to take Lisa to see Chrissie for help, she readily agrees. But when the meeting doesn't go to plan, an angry Lisa lashes out.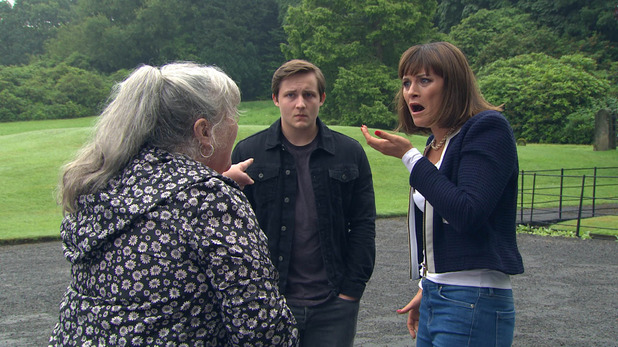 Clocking Chrissie's convertible on the driveway, she comes up with a plan and desperately calling Charity for help, what is Lisa up to?
Hollyoaks, C4, 6.30pm
Mercedes is desperate for Joe to forgive her and begs him for another chance.
But with Joanne waiting in the background, determined to snare her man away from Mercy, can she win Joe round to her way of thinking? As Joe finally makes his decision about who he wants to be with, which woman will he choose?