EastEnders, Corrie, Emmerdale, Hollyoaks: we take a look at tonight's top soap stories…
EastEnders, BBC1, 8pm
As Carmel pushes Denise to talk about her pregnancy, Denise shuts her down by talking about Carm's relationship with Masood instead.
Carmel admits she still likes Mas and Dee decides to help the pair by setting them up for a romantic meal.
Over dinner, Masood confesses he's starting to have doubts about going travelling and Carmel tells him there's still time to make something of their relationship before leaning in for a kiss. When Denise and Patrick return later to find them mid-snog, it seems their work is done. But will Masood want to pursue things with Carmel.
Coronation Street, ITV, 7.30pm & 8.30pm
When Maria tells Caz Aidan's sorted her an interview in the local factory a grateful Caz thanks her by kissing her on the lips! Maria's confused by the gesture, wondering if it means more than just a friendly thing.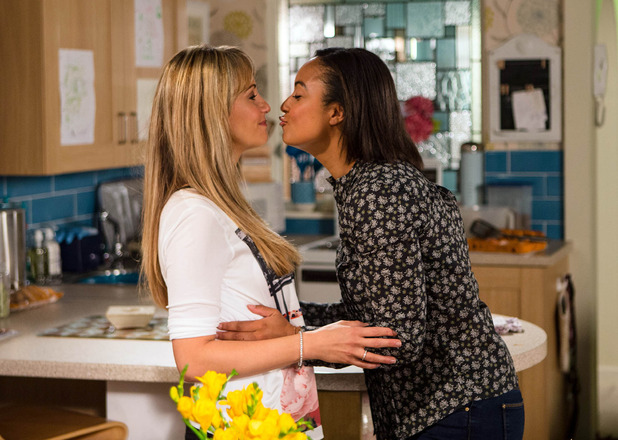 Troubled, Maria admits to Audrey and Sophie Caz kissed her and they have a joke pointing out Maria's a magnet for gays. But as they fall about laughing, Maria's mortified to find Caz has walked in and heard every word.
As Caz flees, humiliated, Maria ends up trawling around town to track her down. When they finally find her at a hostel, Maria begs her to come home and they agree to forget about the kiss, but can Caz bury her feelings?
Emmerdale, ITV, 7pm
A tormented Belle cowers in her hospital bed, hearing voices and fearing for her life. Lisa and Zak try to stay positive but Bailey's uneasy aware her condition is serious.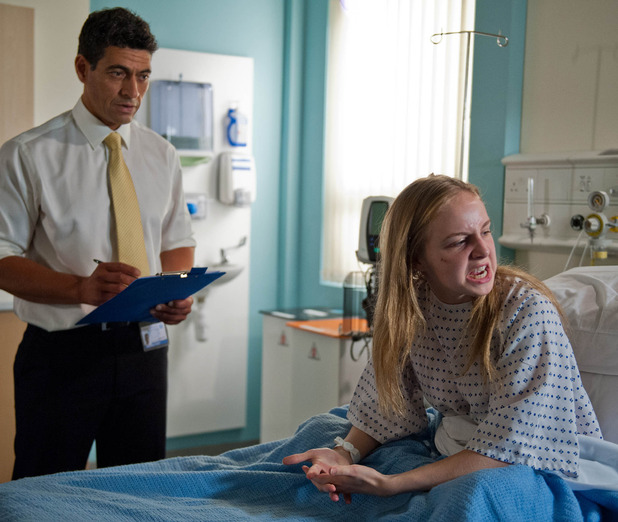 Blaming himself for not spotting Belle's symptoms earlier, Bailey's a wreck and Lisa ends up comforting him when they find out Belle's being sectioned. As Bailey reveals he thinks Belle has schizophrenia, can the family come together and support her?
Hollyoaks, C4, 6.30pm
Jesse is stunned when he bumps into his mum, Tracey, just as she's fleeing Nightingales' after trying to steal James's phone.
Tracey admits she's in trouble and the bailiffs are after her, so Adam and Jesse promise to help. But how will Grace react to seeing her mum again?