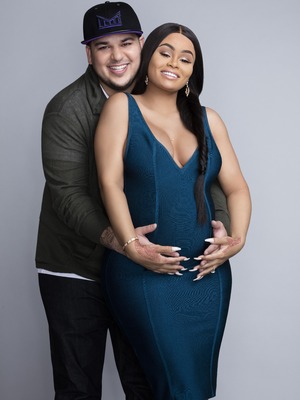 Leaving the Kardashian klan behind, Rob & Chyna takes us into the private world of Rob Kardashian and Blac Chyna as they embark on their new life together.
With a baby on the way and newly engaged, they're still discovering one another's quirks, celebrating new beginnings, and suffering some setbacks as they try to blend their outspoken families.
As Rob continues on his journey back to good health, he's finding it tricky to stay focused as Chyna indulges in pregnancy cravings. But he's got Scott Disick and Kourtney Kardashian to lean on for support.
Kris Jenner and Kim Kardashian are also helping the couple through the rough patches as they work to find middle ground between Rob's seeming lack of motivation and Chyna's entrepreneurial spirit. We'll be with them every step of the way throughout this show too.
Rob & Chyna, E!, 9pm, also available to watch online on Hayu