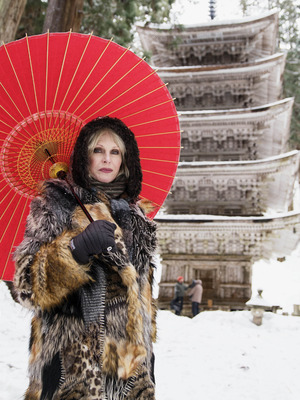 Travelling 2000 miles Joanna Lumley's Japan takes us across the icy Siberian seas of the north to the subtropical island of the south.
Starting in Hokkaido, one of the four main islands, Joanna will meet one of the most important animals in Japanese culture, the red-crowned crane.
Heading to her first Japanese city, Sapporo, she arrives in the middle of the annual Snow Festival and meets members of the local indigenous community, the Ainu, before going south to a brewery that have been making sake since 1689.
Also visiting the Fukushima exclusion zone, where a huge tsunami devastated the nuclear power plant in 2011, and taking a Shinkansen – or bullet train – from Nagano to Tokyo, the capital and the world's largest metropolis, Joanna's really packing it all in.
Joanna Lumley's Japan, ITV, 9pm
Fancy winning some GREAT prizes? Check out Reveal Competitions here!