EastEnders, Corrie, Emmerdale, Hollyoaks: we take a look at tonight's top soap stories…
EastEnders, BBC1, 8pm
At The Vic, the residents are gathered for Paul's wake, but Pam is getting more and more upset. As she struggles with Les's unemotional speech about their grandson, she stands up and accuses him of being too business-like.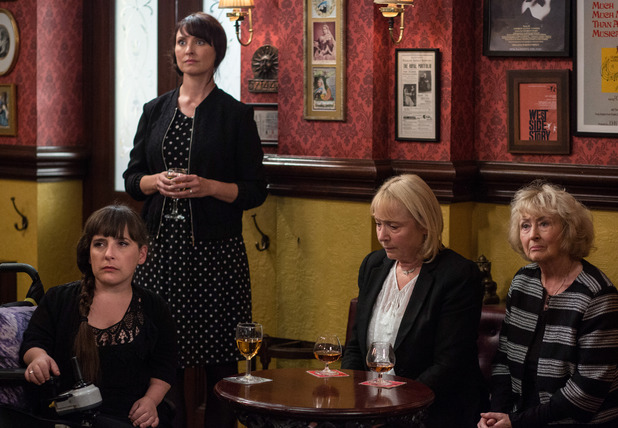 Breaking down, Pam leaves and Les follows her outside. He tells her this is the only way he has of coping. At home later though, Pam has another shocking suggestion for him. Will he go along with it?
Coronation Street, ITV, 7.30pm & 8.30pm
With Bethany suspended from school, she goes to work with David in the salon for the day where she pours out her troubles with bully Lauren. When Lauren calls in the salon and finds Bethany alone she starts picking on her again.
When David returns, Bethany is flooded with relief. David insists they should all bury the hatchet and then sends Bethany out for coffees for everyone before offering Lauren a free hair do.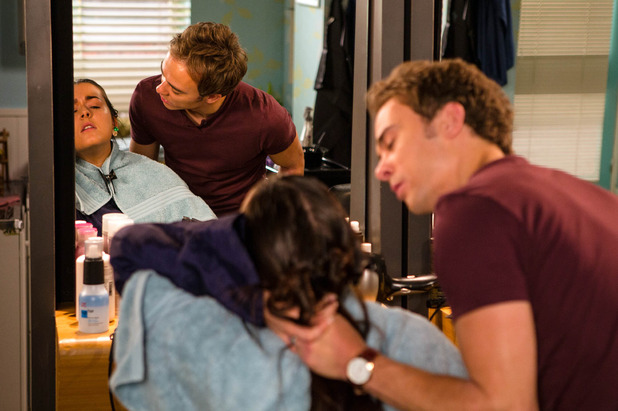 As a delighted Lauren settles down, David grabs his scissors and chops a chunk out of her hair. He tells her if she ever bullies Bethany again it'll be her throat he cuts.
Lauren rushes out, threatening to call the police and when Bethany realises what he's done, she's terrified he's made things worse. But will David see his actions weren't rational?
Emmerdale, ITV, 7pm
Tracy's chuffed when David, Jacob, Leyla and Pollard surprise her for her birthday. But it's made even better when it turns out Vanessa's made her a 90s themed party and the sisters share a hug for the first time.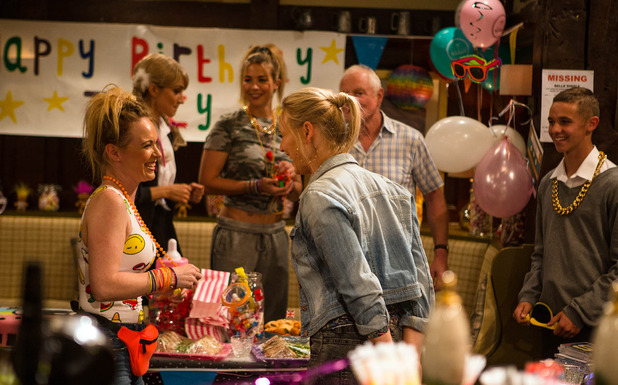 It's not long, however, before it all goes pair shaped and they're back to loggerheads again.
When Vanessa later picks Frank up from prison, she tells him he can only stay with her if he makes up with Tracy. Will he agree? And can Tracy stand to have him living in the village?
Hollyoaks, C4, 6.30pm
It's time for Sienna's story as she flees the school fundraiser being held in memory of Patrick when the police arrive.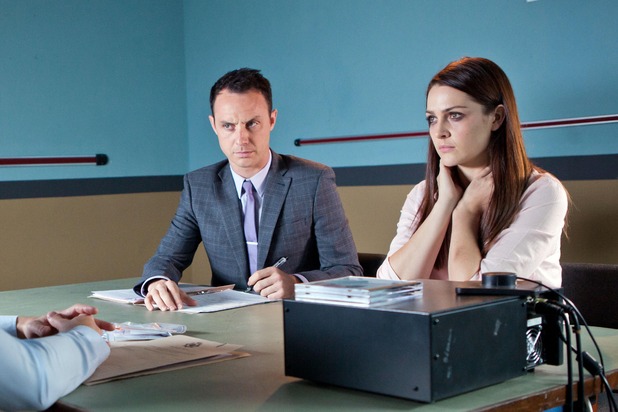 Leela finds her in the woods and is conflicted when Sienna asks her for help to get away. But Sienna eventually goes to the police station, where she sees something that makes her furious.
When Si's later being questioned by Armstrong, some new evidence floors her and realising who really killed Patrick, Sienna makes a shock decision. An arrest is made, but who is going down?
Fancy winning some GREAT prizes? Check out Reveal Competitions here!