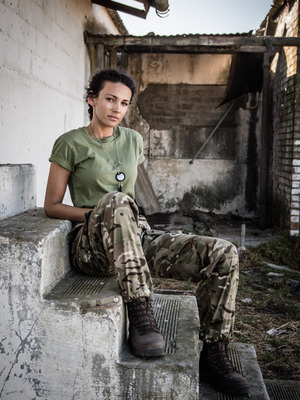 Michelle Keegan takes over the lead role from Lacey Turner in the second series of Our Girl starting tonight.
'Chelle plays Lance Corporal Georgie Lane, an experienced army medic who joins 2 Section and Captain James on a humanitarian tour to Kenya. She's engaged to Doctor Jamie Cole, who she's promised to return and marry soon, but everything's about to change for Georgie…
Posted to a refugee camp near the border of Somalia, it's straight to work as soon as they pull into the camp and an IED explodes, harming many refugees.
When aid worker Kicki is kidnapped, Georgie's determination to find her lands her in great danger. Will she get out in one piece?
Our Girl, BBC1, 9pm