EastEnders, Corrie, Emmerdale, Hollyoaks: we take a look at tonight's top soap stories…
EastEnders, BBC1, 8pm
After Ben and Jay are bundled into a van and driven away, all hell breaks loose.
As the Mitchell family find themselves in a dangerous situation, a terrified Courtney is forced to call Grant for help.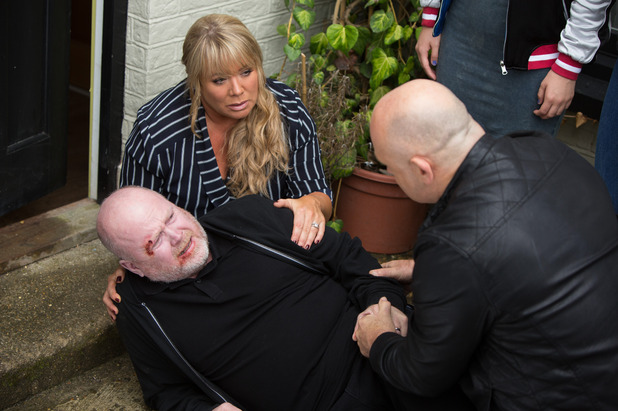 He returns to the Square and the Mitchell brothers call a truce to unite and find Ben and Jay. But then Phil collapses and Grant's forced to step in and take control. Can he bring Ben and Jay home?
Coronation Street, ITV, 7.30pm & 8.30pm
Leanne's worried about Nick's state of mind, but can't get hold of him. He's at the Rovers and he orders Steve to come with him.
Steve nervously follows, while Michelle's left non-the-wiser. Nick drives Steve to a piece of waste ground and confronts him about the baby. Steve's horrified to realise Nick knows everything, and swears he wants nothing to do with the kid and that his life is with Michelle who's also expecting his baby.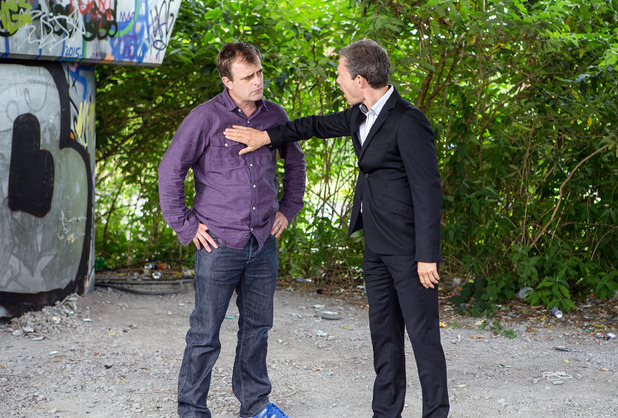 Nick types a text to send to Michelle revealing the truth unless Steve agrees to move away. When Steve refuses, Nick presses send – will Michelle find out the truth?
Emmerdale, ITV, 7pm
Nicola's guilty about her kiss with Dan, and although he acknowledges there's a spark between them, he tells her he wants to be friends again.
Elliot threatens to tells Jimmy he saw and Nicola and Dan kissing and she tries to tell him she was helping Dan with his mouth-to-mouth practise.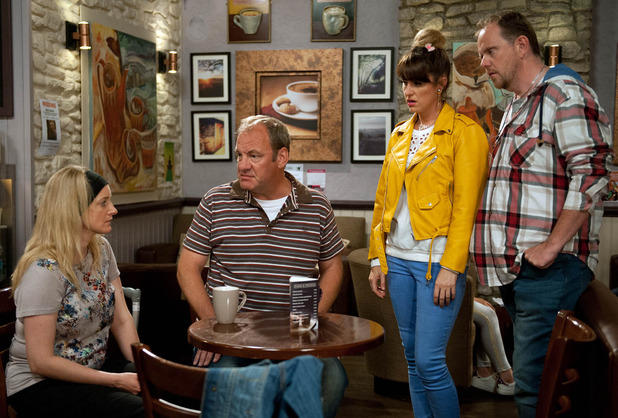 The lad seems to accept this, but later blows the secret wide open and chaos breaks out. Kerry storms off and Jimmy tells Nicola their marriage is over. Can Nicola and Dan repair their relationships?
Hollyoaks, C4, 6.30pm
DS Armstrong interrogates Maxine, certain she's responsible for Patrick's death. She's panicked and ends up fainting under questioning.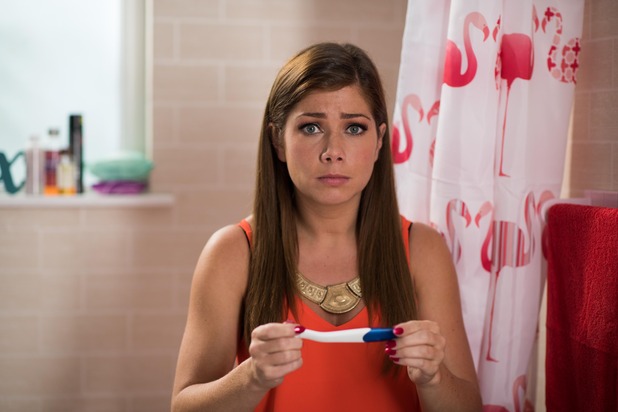 As she's taken to hospital, Tegan asks if she might be pregnant. She later confides in Adam and they do a pregnancy test together, but is he the father?
When Warren finds out Maxine could be pregnant he confronts her and he and Adam fight. But which one is the dad? And with the police still after answers, will Max be giving birth in jail?