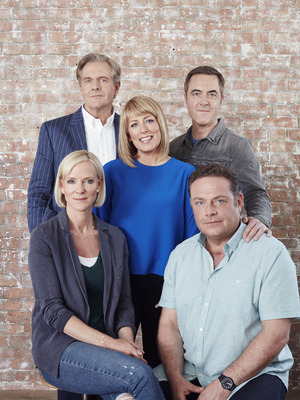 The gang are back together as Cold Feet returns to ITV over 10 years since it first started.
They're reunited when Adam returns to Manchester after years working abroad. He's been travelling the world on business and Matthew, his 15-year old son with the late Rachel, has chosen boarding school rather than heading off with his father.
Karen's been keeping an eye on him and mentoring him to become a well-adjusted young man, but she knows behind his bravado what Matt really needs is his dad. Can Adam be there for him?
Meanwhile, Pete and Jenny are struggling with two teenagers to support and jobs that don't bring in enough income. As they fast approach 50, they're mortgaged up to the eyeballs and Pete is miserable. But will Adam's return turn things around for him?
Cold Feet, ITV, 9pm