EastEnders, Emmerdale, Hollyoaks: we take a look at tonight's top soap stories…
EastEnders, BBC1, 7.30pm
After her fainting episode, Carmel encourages Denise to book a doctor's appointment to find out what's wrong with her. But Denise is in denial and continues to help Kim with the salsa show instead.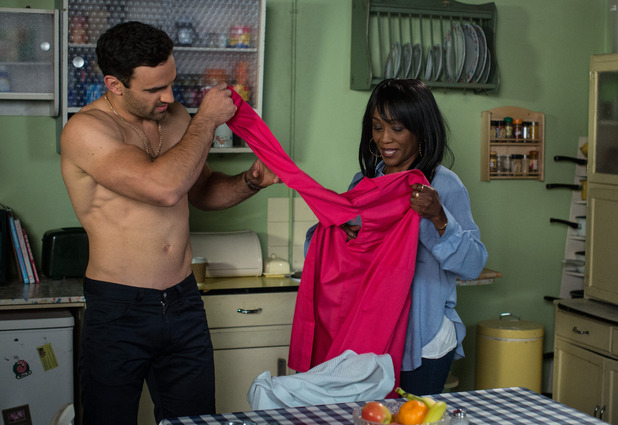 As they're sorting out the costumes later, Denise has an awkward encounter with her former secret lover, Kush, when he ends up shirtless. Will these two be able to resist each other any longer? And what's really wrong with Denise?
Emmerdale, ITV, 7pm
Paddy arrives home to find the house empty so heads over to see Marlon, but is shocked to find him and Carly half-dressed!
As Marlon welcomes his mate back, he's shocked to realise Paddy doesn't know about Rhona and Pierce being together. He's about to break the news, but they're interrupted by April and a grazed knee, so he doesn't get the chance.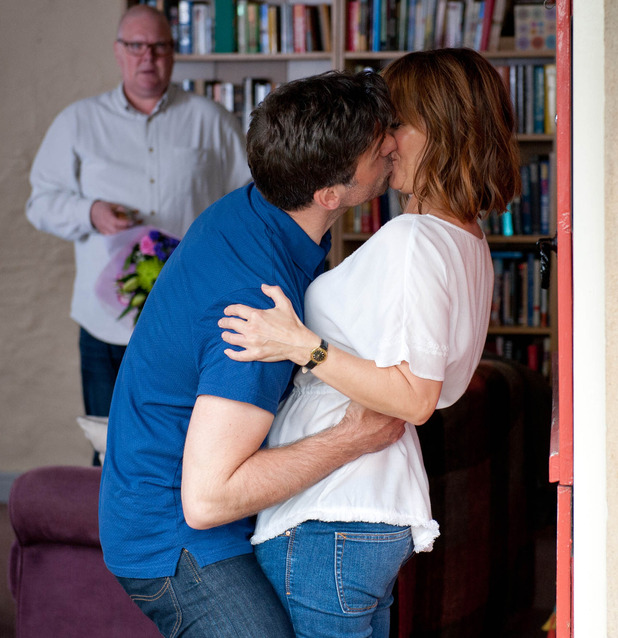 Paddy slips out unnoticed and returns to Smithy with a bunch of flowers, but he's flabbergastered to find Pierce and Rhona stumbling through the door mid-snog! How will he react to finding out they're now a couple?
Hollyoaks, C4, 6.30pm
Joanne's delighted to wake up in bed with Joe, but it's not long before she realises he still has feelings for Mercedes when she hears him on the phone to Myra about his ex.
Meanwhile, Diego tracks down Maria and records a confession, but he's tempted when she asks him to run away to Bali with her. Will he betray Myra? And will Joanne be able to hang on to her man?